We all wait for the 4th of July with bated breath and look for ways to show our gratitude for our countries. 4th of July is the day of independence and the perfect time to do something special and memorable. And there is nothing special like doing a makeup look. It's like leaving a mark of appreciation to our freedom. Makeup looks can never go wrong, no matter if it is golden dresses or blue eyeliner, it cannot be a disaster. This time we have prepared a few 4th of July makeup ideas that will put your creativity and patriotism to a test.
4th of July Makeup Ideas and Tutorials: Absolutely Simple & Fabulous!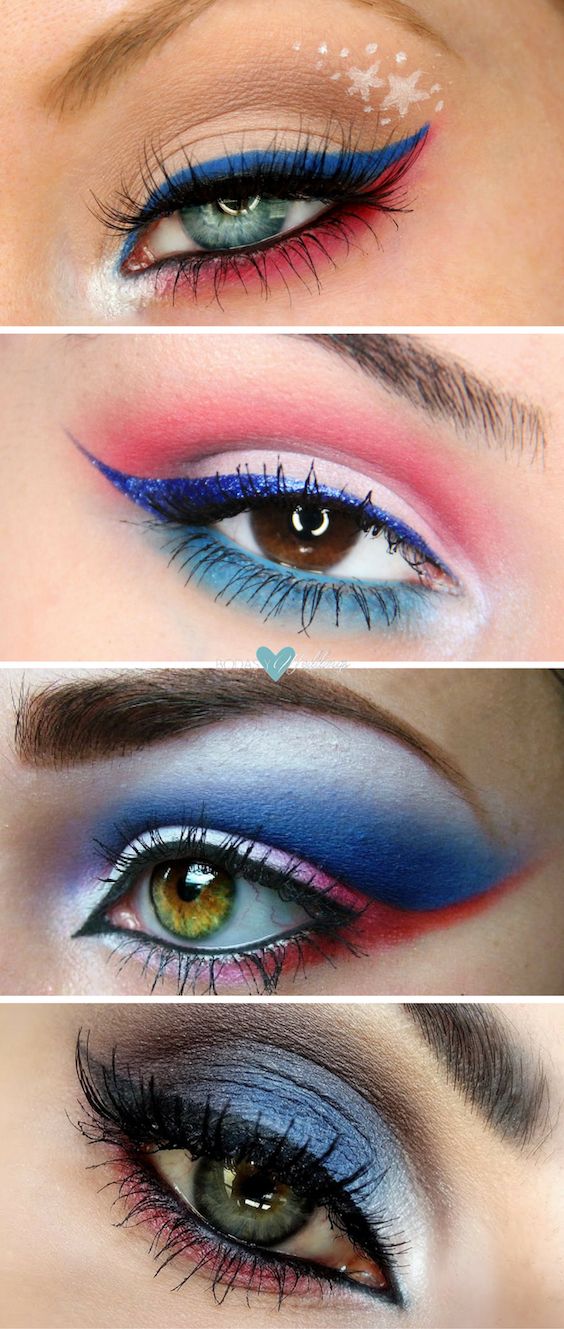 This 4th of July look was very subtle, however it's a classic of its kind. Creating this look is a synch, start with a simple and light makeup for your base. Use a matte primer to start and some light foundation, it is a day for a simple look and natural is the way to go. Add some golden eyeshadow and then add some highlight that looks good on you, either in the inner corner or on the cheekbones. Finish it with some matte red lip and you have your perfect everyday look.
4th of July | Blue Makeup, Eye Makeup, 4th of July Makeup
If you are looking for a more eccentric and memorable look that will stand out, this is it. As always, start with a light and natural face, but add a coloured liner on the eyes. Turquoise is the perfect way to represent patriotism and freedom as it's a strong colour, but also easy to use. On the lower part of the eye, use black eyeliner, a turquoise eyeshadow, and finish the look with a mascara. The turquoise line that complements the look will be the reflection of how proud you are of your country.
Bold 4th of July Makeup Ideas That Will Complete Your Patriotic Look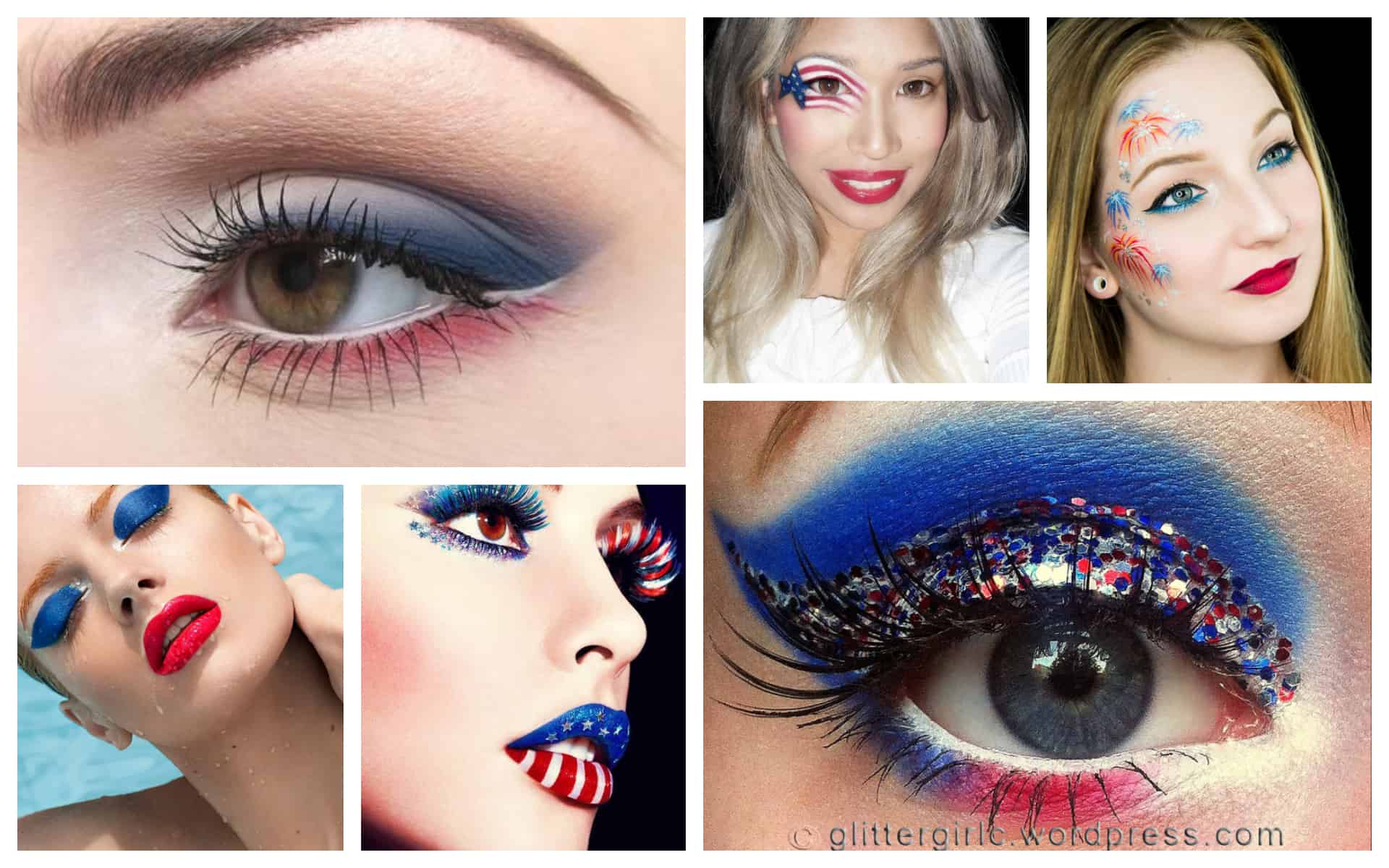 Embrace the boldness of 4th of July and include it in your makeup look. Think of the colours of the flag and use them in an interesting and creative way. To create this look, use white and light shadows to begin with, to make a perfect base. Follow the shape of your eyes and add white eyeshadow, and then use a hint of white on the inner corner. This will open up your eyes and help show off the many colours you will use for the look. Finish it with blue and red eyeliner and some metallic pink lipgloss that will help reflect light and it's the perfect finish for the look.
It does not matter if you are looking for a simple 4th of July look or a bolder one, these three 4th of July makeup ideas will help you achieve the look you are after. Go get the tools and practice to find the perfect look that will make you stand out and show your patriotism. If you already have experience and can create a whole look in 5 minutes, try to challenge yourself and create a more complex and interesting look that others have not seen.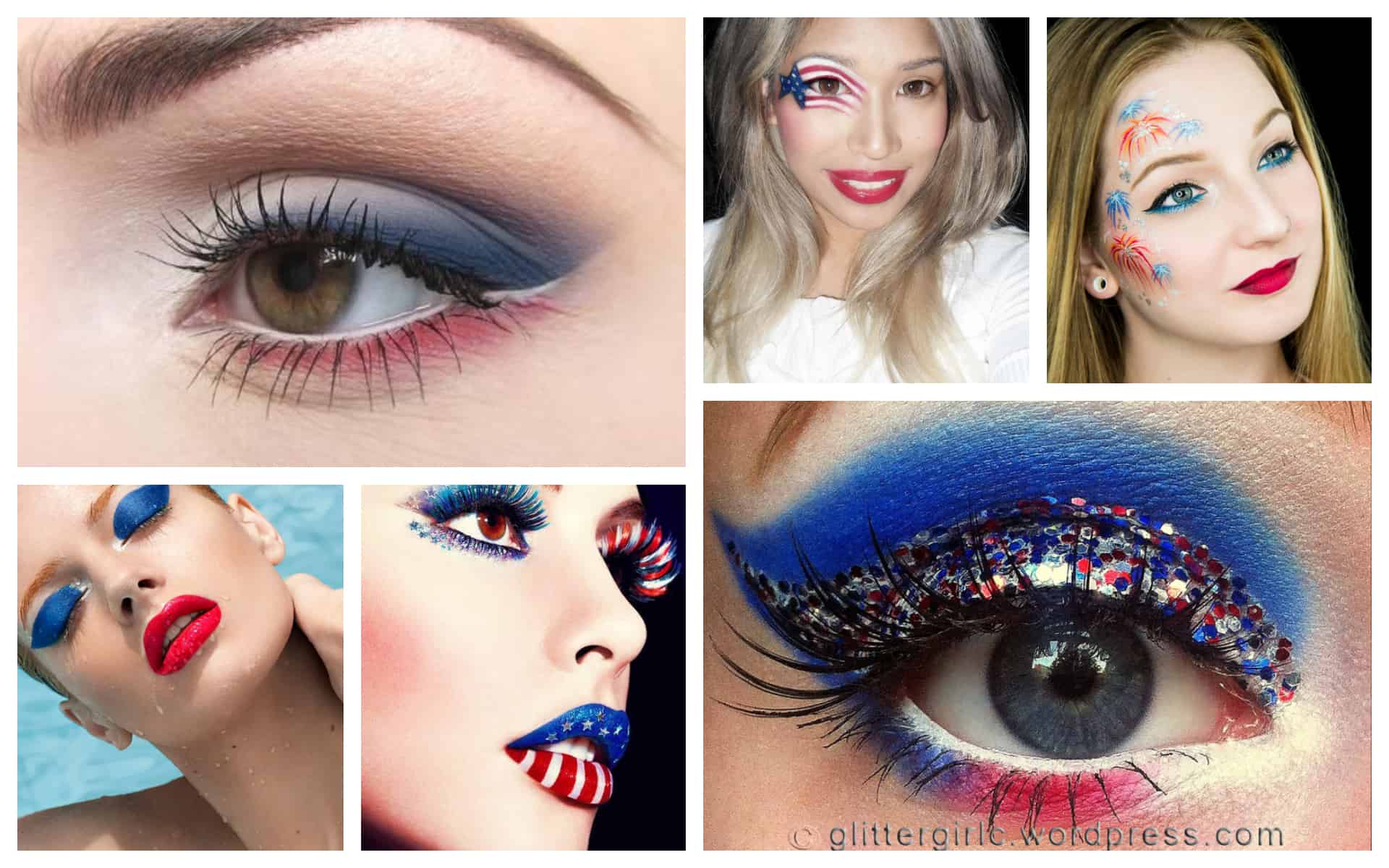 allforfashiondesign.com


www.pinterest.com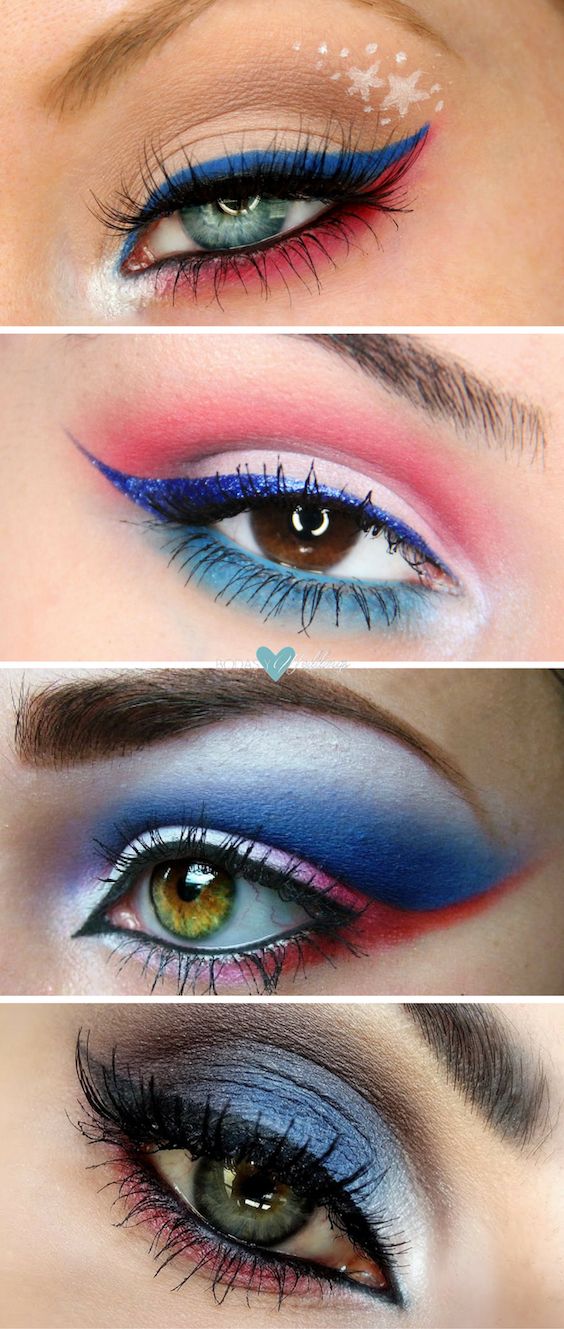 bodasyweddings.com