Are you looking for an adorable way to show off your love of seafaring and summertime? If so, you'll definitely want to try out a cute and fun anchor nail art design! This popular trend is one of the best and unique ways to add a little nautical flair to any outfit. Plus, anchor nail art looks absolutely stunning and can easily be dressed up or down. Whether you're looking for something cute and casual, or glamorous and chic, anchor nails are the perfect choice. Plus, there are so many different variations and styles to choose from. From tiny glittery anchors, to full-blown anchor nail art, the possibilities are endless! Here are 26 adorable anchor nail art designs that will definitely make you the envy of any summer party.
Multicolor Charms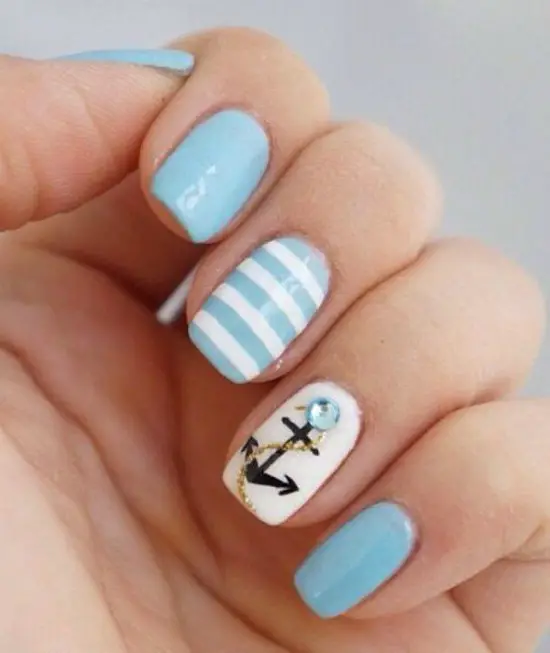 This multicolor charm design is so eye-catching and perfect for summer. The bright pink base is a great background for the beautiful charms, and the white anchor in the center really adds a nice, simple touch. The charms glimmer and shimmer in the sun, making it a great choice for a warm and sunny day.
Nautical Stripes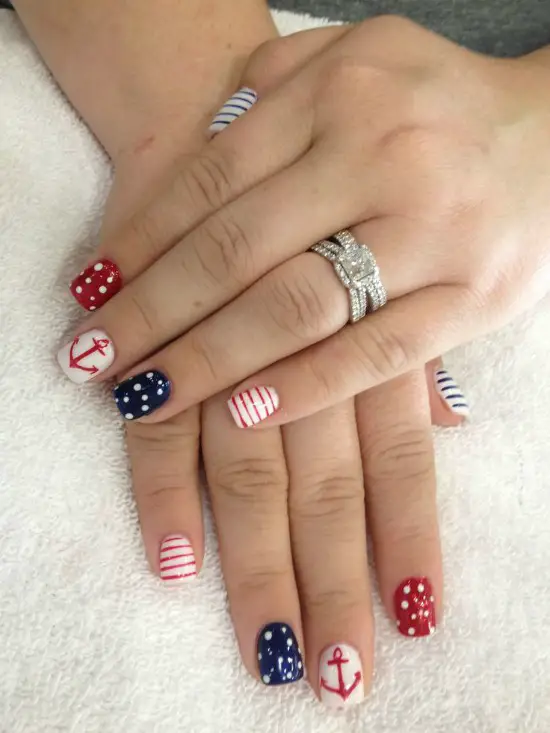 Want a more classic and timeless anchor nail art design? If so, then you'll love this nautical-inspired look. Navy blue anchors and navy and white stripes create an effortless and classic look that will last all summer long. Plus, the white base keeps this look looking super modern and perfect for a special occasion.
Glittery Anchors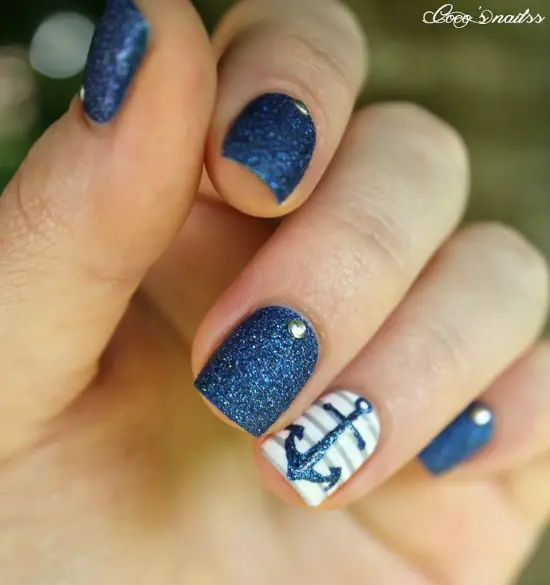 This gorgeous anchor nail art design is perfect for a night out. The dark blue base gives it an edgy feel, while the tiny oil slick glitter adds a bit of sparkle. The gold anchor in the center really stands out and adds an extra special touch. Plus, this look has a great combination of both fun and glam, making it perfect for any occasion.
Ship's Wheel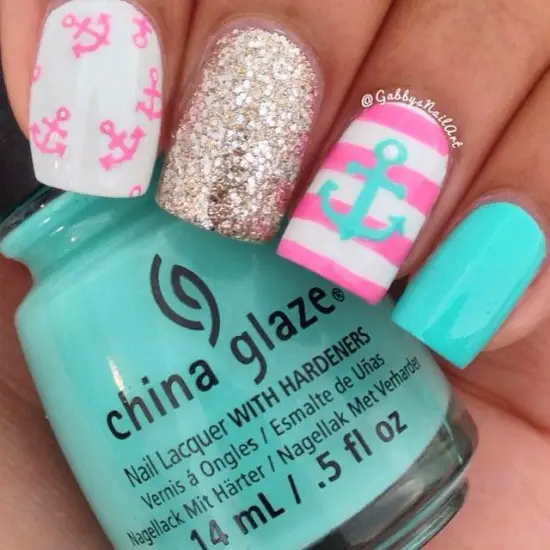 If you're looking for something a bit more subtle, then this ship's wheel design is perfect for you. The classic French manicure is always a great look, and the addition of the ship's wheel in the center really adds a fun and unique touch that is still subtle enough to be everyday-appropriate. This is an easy way to show your love of seafaring without worrying about being too over the top.
Glitter Tips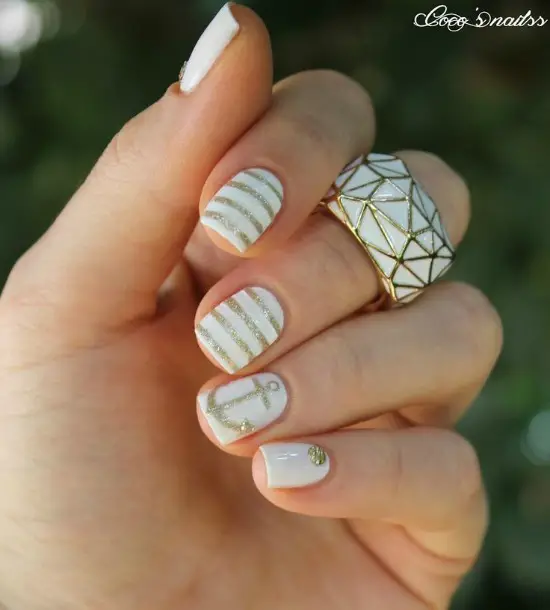 This sassy glitter tip design is both fun and glamorous. The light pink base is a great way to show off the diamond-shaped glitter tips and anchors. The look is playful and chic, and could easily transition from a day at the beach to a night out with friends. Plus, the anchors are such a unique twist on the traditional glitter tip!
Candy-Coated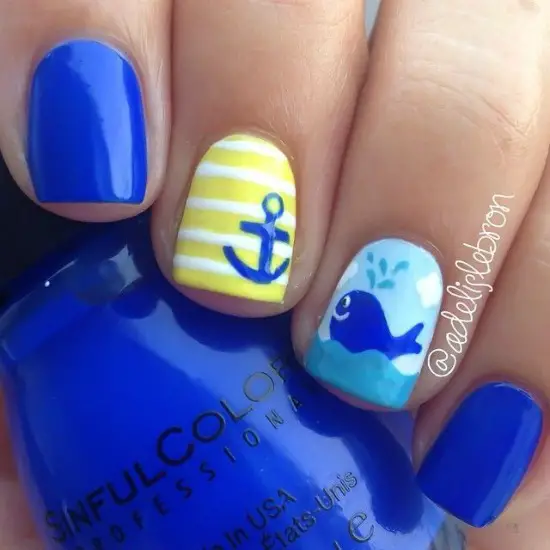 If you're looking for something really fun and unique, you'll love this candy-coated anchor design. The small anchors are painted in a bright pink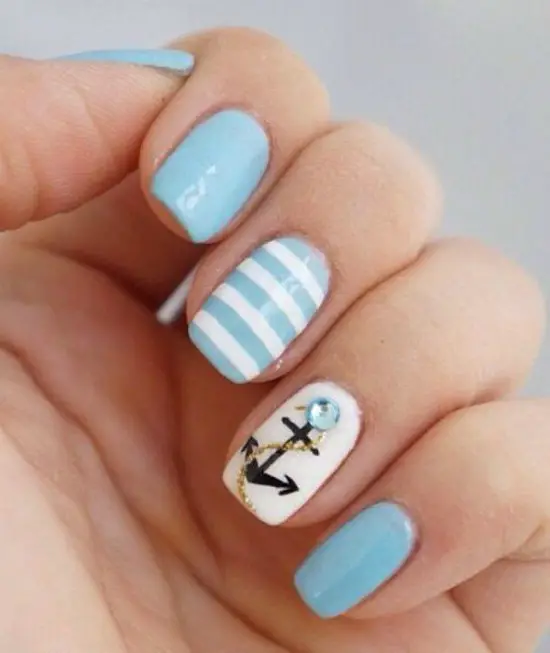 www.beautyepic.com