If makeup artistry is your passion, then discovering how to set up your business is your mission! As a makeup artist, you have creativity on your side and a few important steps to take in order to take your beauty aspirations to the next level.
Step 1: Research & Education
If you're considering jumping into the makeup industry, ensure that you invest the time to educate yourself. Take part in tutorials and courses specifically designed to help teach you the ins-and-outs of the business, even if you're already a makeup pro. Such research will help you develop a plan for success and get you ready to join the most current trends.
Step 2: Create Your Look Book
As a makeup artist, you need to find your essence. Create a portfolio or look book of your own work, showcasing your best looks. It should be tailored to the type of work you wish to do—fashion, glamour, special occasion, and so on. Your look book may be digital or hard copy. It's also a great way to display your creativity and show potential clients what your skills are.

Additionally, you can include your favorite products, items of inspiration, and a resume detailing your experience. You may also wish to add some swatch charts to demonstrate your full range of colors. Finally, use your look book to inspire you and build your makeup artist brand.
Step 3: Create a Business Plan
Before you begin your makeup artistry, you have to develop a business plan so that you can attract clients easily. Create a professional look for your business, find a studio or location for your services, select the right marketing and promotional materials, and decide what types of services you wish to offer and at what prices. Make sure you understand the business side of being a makeup artist before seeking out and signing clients.

Moreover, you should be aware of the legal implications of owning a business. While you're setting up your business you may also want to consider writing a contract to set the terms and conditions of your services and finalize payments quickly and successfully. You should also consider setting up a website or social media channels to promote your portfolio, stay connected with customers, and keep your followers updated on your services and any special offers.
Step 4: Develop Your Skills
You may already be skilled in makeup application, but it's always a good idea to brush up on the latest techniques. Whether you sign up for a course, practice with friends and colleagues, or even check out some tutorials online, do your best to stay ahead of the game in terms of technique and current trends. Additionally, depending on your specialization, such as wedding makeup, you should also think about attending some seminars for up-to-date tips.

You should also think about expanding your services and learning new specialties. Keep up to date with the latest products and learn to apply them with the latest tools. Finally, keep in mind that this new venture doesn't only require you know about makeup, but also about marketing, communication and customer service.
Step 5: Network Engagement
Having your own business requires you to wear many hats. One such hat is that of the "networking marketer." Just as you built your look book and portfolio to display your makeup talents, you'll need to reach out and make contacts within the community in order to promote yourself, and reach out to potential clients. Find the right places to show off your skills, be it at parties and events or even local celebrity or fashion shows.
Step 6: Celebrate Success
You arrived at your goal of becoming a professional makeup artist, and now it's time to celebrate! Continue to stay up-to-date on the latest trends, cultivate steady clientele, and keep networking and promoting yourself. Whenever you land great clients or complete impressive looks, make sure you reward your hard work and take pride in your successes.
Once you've taken all the necessary steps to set up your business, you're ready to shine in the world of the beauty industry! Use the tips provided along with your commitment and creativity to manifest your dreams!

www.startupguys.net


www.multivu.com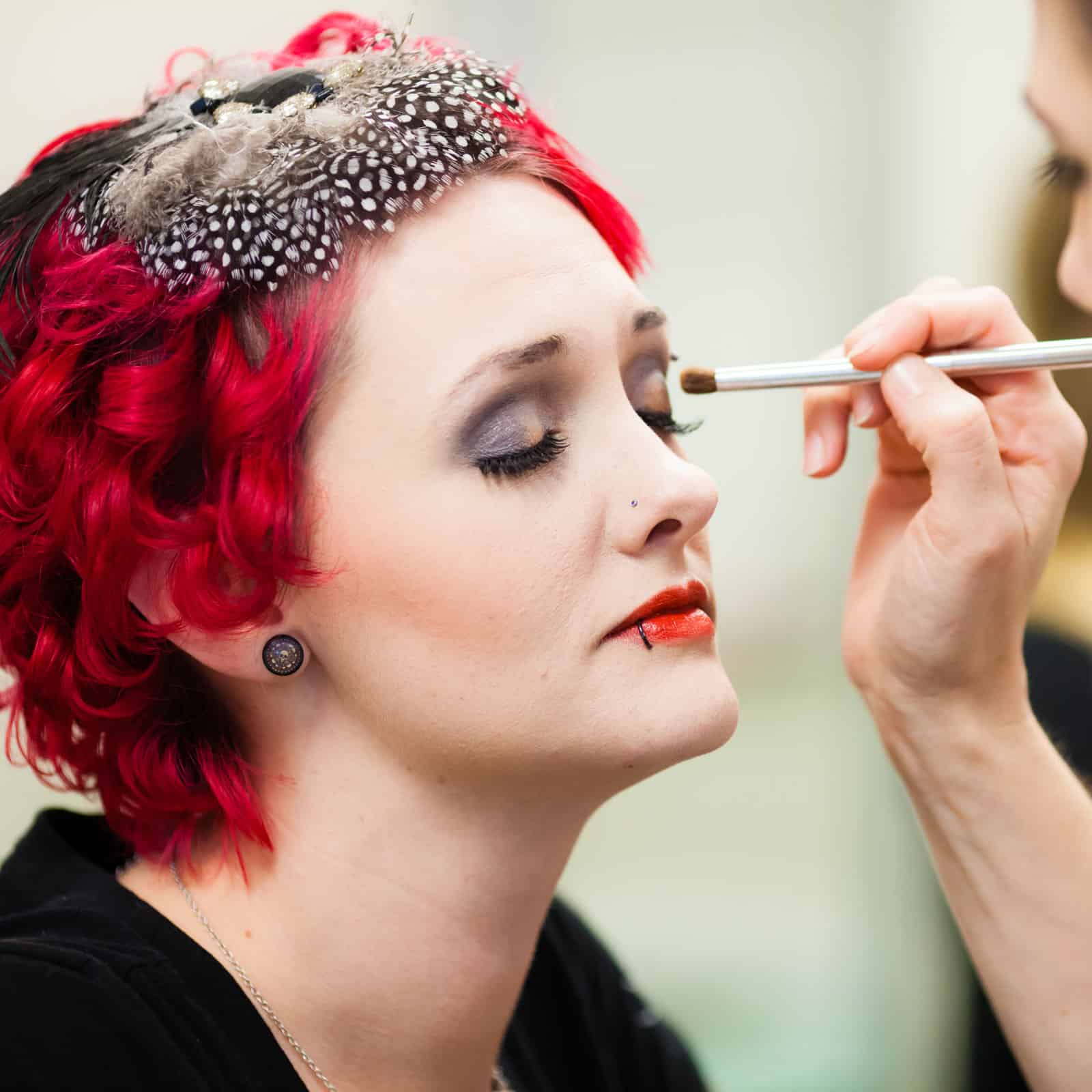 clarysagecollege.com