Who said bees are only for summertime? Take your nail art to the next level with these trend-setting bee nail art transfers. The Bee Nail Art Transfers made by Kate Broughton feature an eclectic blend of intricate black, white, and gold designs which are perfect for creating bumble bee manicures. Your nails will be the buzz of the room!
Bee Nail Art Transfers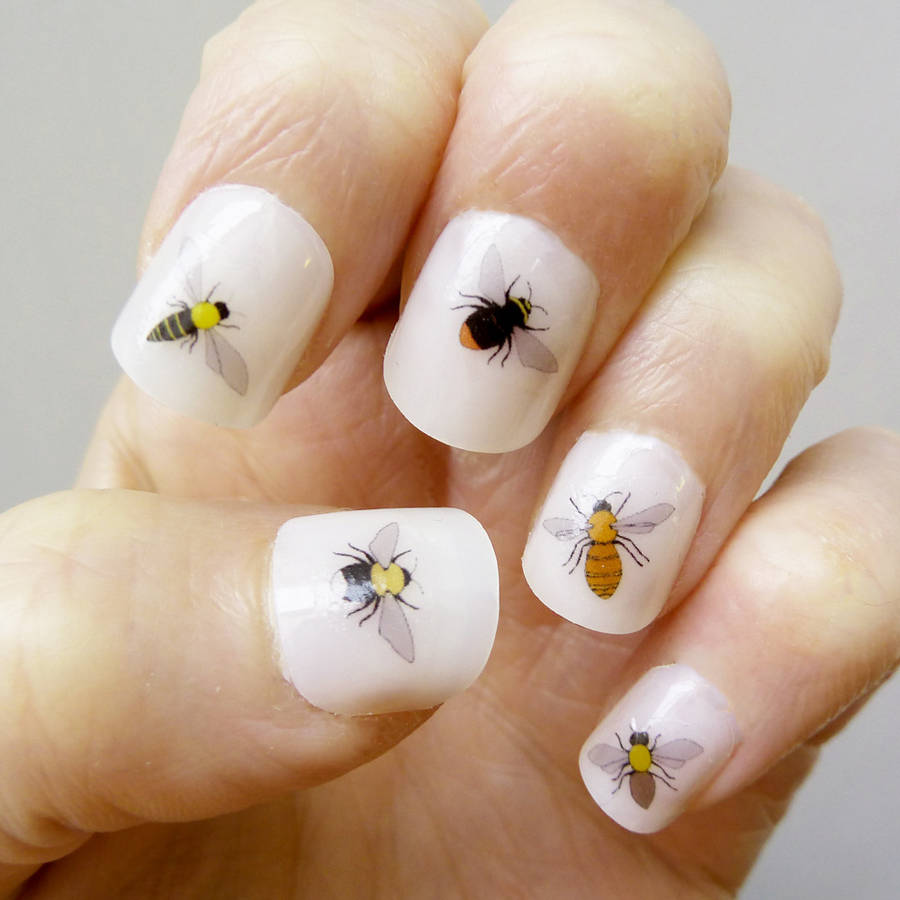 These transfers come with 24 individual designs which feature buzzy bumble bees, swarms of little ones and super cute honey bees, as well as intricate patterned designs which evoke the beauty and complexity of their natural habitat. Whether you take inspiration from the black, white, and gold pallette and go with a more subtle look, or mix and match different designs – create your very own bee-autiful masterpiece.
Application
Kate Broughton's Bee Nail Art Transfers couldn't be easier to apply – it only takes a few simple steps. Start off by giving your nails a clean and buff, and then paint a base coat of your favourite colour polish. Then, apply the transfers carefully onto the nail, ensuring the design stays put, before sealing it all with a top coat for long-lasting effects.
The Final Look Enjoyed in All Seasons
Show off your very own buzzy Bee Nail Art Transfers not just during the summer months, but all year round! With the intricate gold details and eye-catching designs, you can be sure your beautiful beehive manicure will be the main attraction.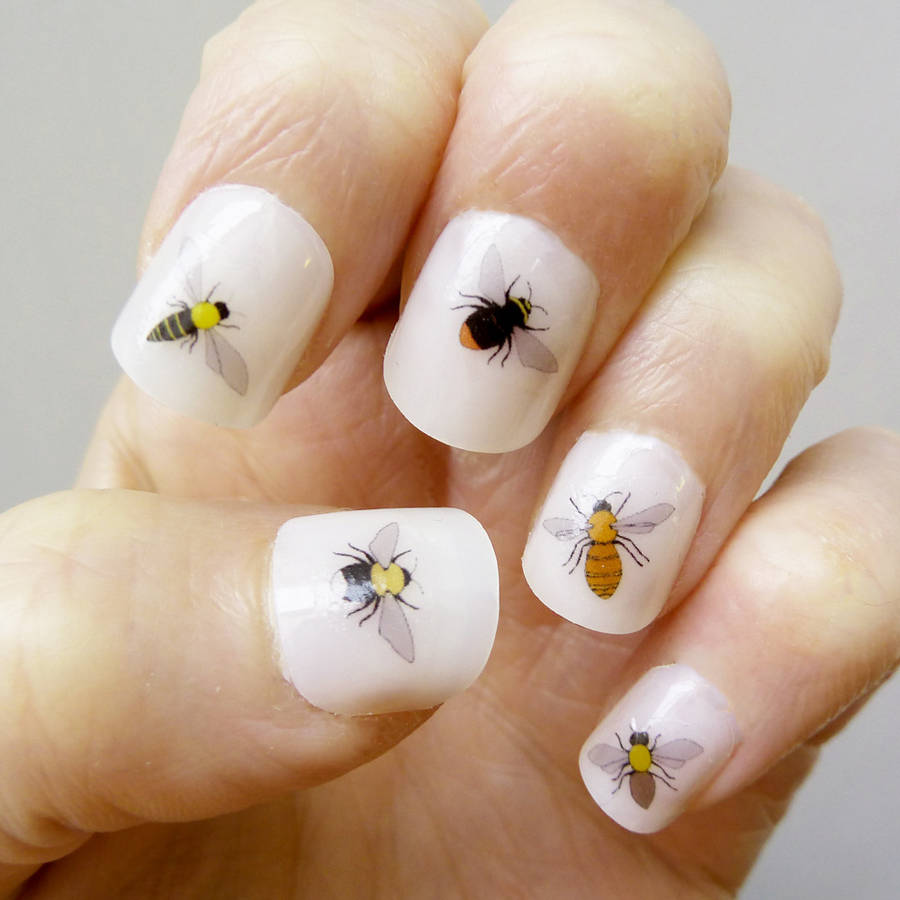 www.notonthehighstreet.com