We all want to look our best, no matter our age. Unfortunately, as we age, applying makeup can become trickier and more complicated. That's why we've gathered up some tips that will help you look your best, no matter if you're into dramatic makeup looks or something more subtle. Here, we've rounded up the best makeup tips for women over 50, to ensure that you look your very best.
1. Choose the Right Foundations
As you age, the texture of your skin will change. So, you'll need to consider these changes when choosing the foundation that's right for you. Try to find a foundation that matches your skin tone and offers good coverage. Have a few testers on hand to test and don't forget to also consider your skin type when you're searching for a foundation.
2. Consider a Cream Blush
Cream blush may sound intimidating if you've never used it before. But, when used right, it can give your look the perfect pop of color. Start off by using a light hand and adding more color layer-by-layer to build your look. Also, cream blush can be used on both your lips and cheeks.
3. Channel Your Inner Artist
Eyeshadow can do wonders to emphasize your eyes. You can play with colors, tones, and shadows to really make your eyes stand out. A good place to start is with neutral tones like brown, which can make for a subtle, yet pretty, look. To create a more dramatic look, try adding a dark color to the corners of your eyes, then use a lighter color around your brow line.
4. Choose Multi-Purpose Products
When you're over 50, you don't want to be weighed down with too many products. Thankfully, you can buy multi-purpose products that can easily be used on both your eyes and face. Consider using the same blush you used on your cheeks for your eyes, too. You can also add a dab of lipstick or gloss to give your eyes a bit of shine.
5. Make Your Eyes Pop
To give your eyes an extra bit of glam, try adding a white shimmery pencil to your inner corner. This will make your eyes appear brighter and more awake. You can also use a white pencil along the base of your lashes to make your lashes look thicker, too.
6. Feel free to Dare
You are never too old to experiment with your makeup. Even if you tend to stay subtle, you can use certain colors to liven your look. So, don't be scared to try out new colors every now and then. A pink shade can give your lips a fun, sweet touch to your makeup look, while a shimmery copper shadow will bring some extra drama to your eyes.
7. Find the Right Mascara
Mascara can completely transform your face. When it comes to finding the perfect mascara, synthetic is the way to go. Also, consider a lightweight formula that won't weigh your lashes down and make them look clumpy. A flexible wand is also important to help avoid any clumps. With the right mascara on your side, your eyes will be sure to pop.
8. Embrace Your Under-Eye Area
When it comes to makeup application around the eyes, there's no need to pile on products. All you really need to ensure a more youthful look is a good concealer and a quality primer. Just make sure that you're using the right shades of primer and concealer for your skin tone and that you're blending your makeup in properly.
9. Play With Color
When you reach a certain age, you may feel like you don't need to wear a lot of makeup. But you can still feel free to wear bold colors! You can make a statement with a bright lip hue, for example. Test out various shades like red or coral to see which one feels the most comfortable for you. You can also try adding a hint of color to your cheeks to make your face look brighter.
10. Commit to Skincare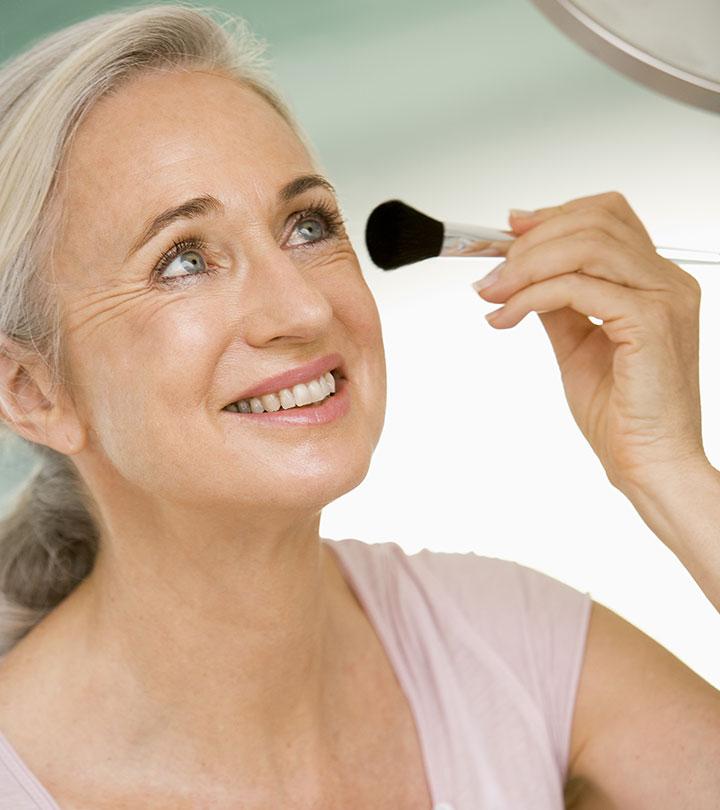 The most important step of all is making sure that your skin is properly hydrated and nourished. Balance your skin with a good skincare routine that includes a moisturizer, sunscreen and serum. With your skin in good condition, your makeup will blend in better and your look will be complete.
Adding makeup to your routine can be a fun exercise, no matter your age. With these tips in mind, you'll be well on your way to looking your very best every single day.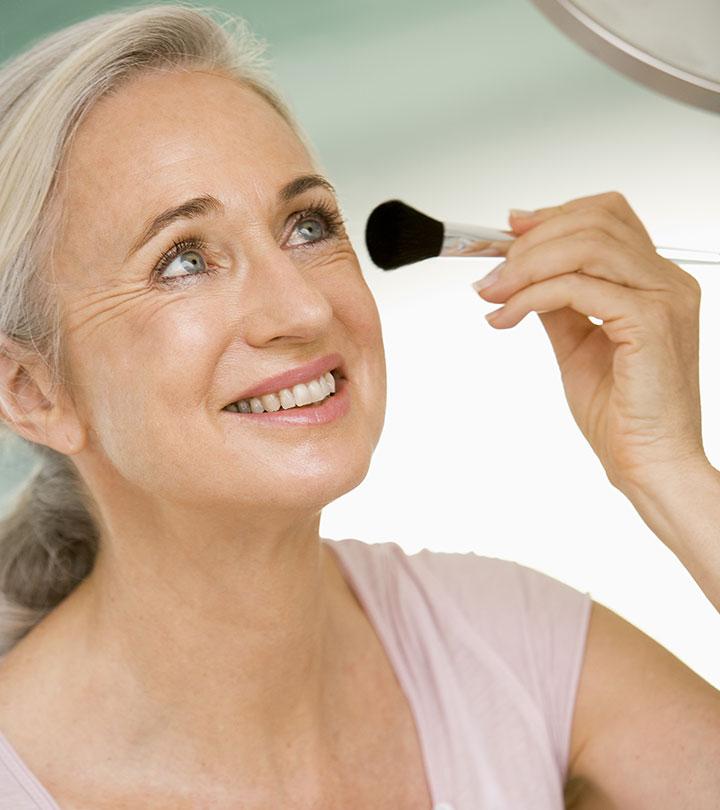 www.stylecraze.com


www.pinterest.se


www.pinterest.com