You don't need to be a pro to create the perfect Halloween look. With these easy DIY Halloween makeup effects, you'll look spook-tacular for your night out. Plus, you might even get some compliments on your skills! Have a look at our tutorial for three easy makeup effects.
Basic Scar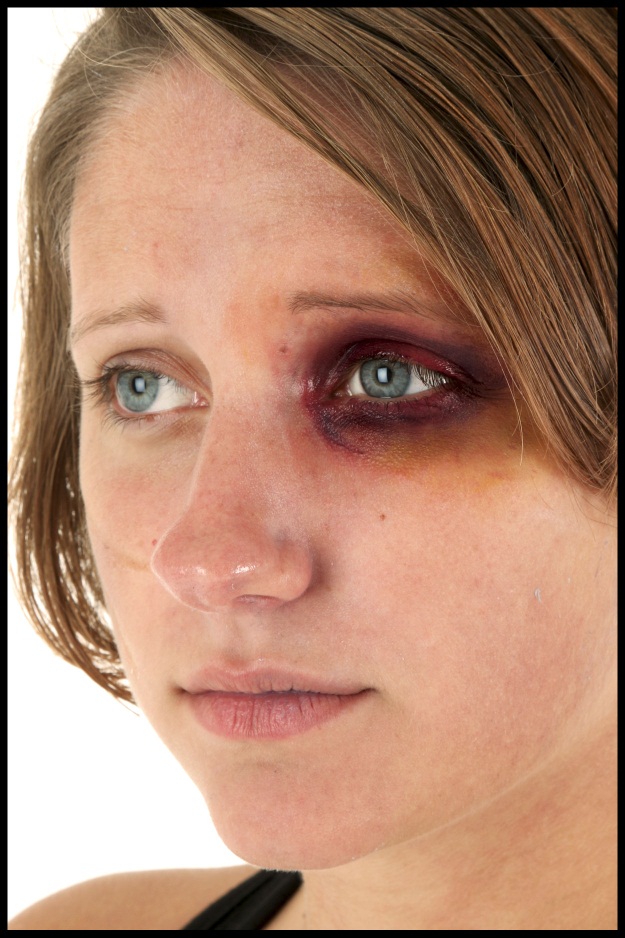 Using a makeup brush and foundation, establish where you want your scar to appear. Make sure to blend your foundation in a way that creates a depth. Change your brush to a round tip and apply white face paint along the edges of your scar. Use your foundation brush to blend the white paint into the foundation. Having a stark difference between the two will make your scar look more realistic. Use dark face paint and a round brush to put definition into the scar. Finish off the effect by adding fake blood.
Black Eye
Start by using your white face paint to make a circle around the desired area for your black eye. Use paper or a cotton pad to keep the circle as round as possible. For extra definition, add a slightly smaller circle inside the white with your black face paint. Apply black eye makeup to the eye itself, along with some red and silver glitter to add a touch of realism. Use a brush to blend the color in, and voila! You should have a freakishly fun bruised look.
Frost Bite
Frost bite is a great look to achieve if you're short on time and supplies. All you need is one white face paint and some black face paint. Using your brush, create jagged edges that look like frost bite. Outline this with your black face paint for extra definition and you're all set. You can also add some red and silver glitter for a touch of extra sparkle.
These three Halloween makeup effects will help you get into the spooky spirit without too much fuss. Have fun, and if you can't decide which look to go with, why not combine them?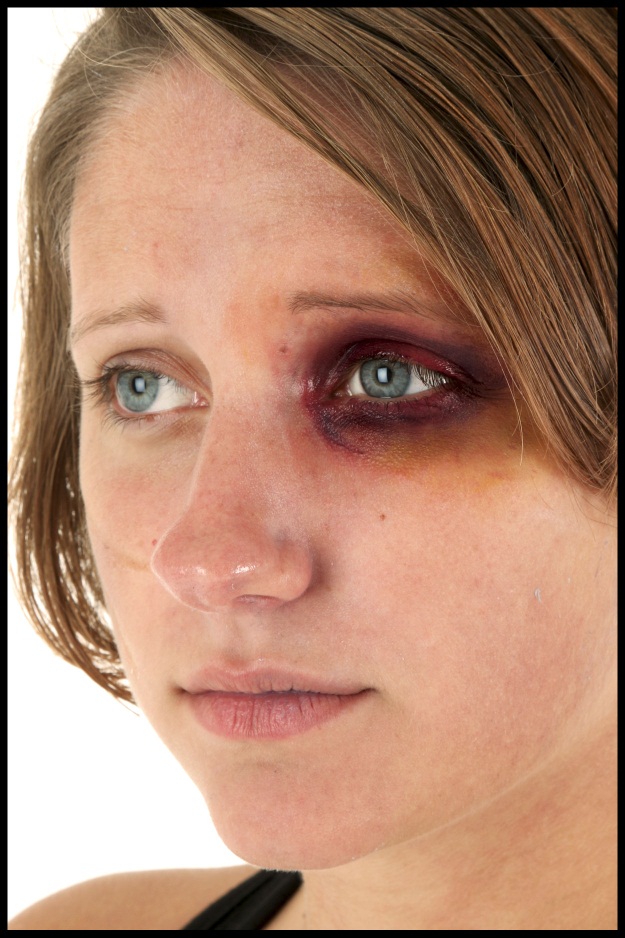 www.halloweencostumes.com


www.realstylenetwork.com


skincareof.com