Are you one of the many beautiful ladies out there who have brown eyes? Or perhaps you're just looking for an easy and glamorous way to add a little drama to your makeup routine? Well, you've come to the right place! Brown eyes are extremely versatile when it comes to makeup, as they can take on any shade of color and still look amazing. Whether you're looking for some subtle yet sensational eye makeup looks or full-on dramatic glamour, these 10 stunning makeup tutorials for brown eyes will give you just the inspiration and guidance you need to bring out all the beauty of your brown eyes.
Soft, Smoldering Smokey Eyes
For somewhat of a softer take on the classic smokey eye look, reach for light pewter and brown tones, to get a gentle, smoldering effect. Use an angled brush to apply the eyeshadow to the outside corners of the eyes, and gradually blend upwards and into the crease of your lids. Make sure to add depth and interest with a little black shimmery eyeshadow for more of a wow factor.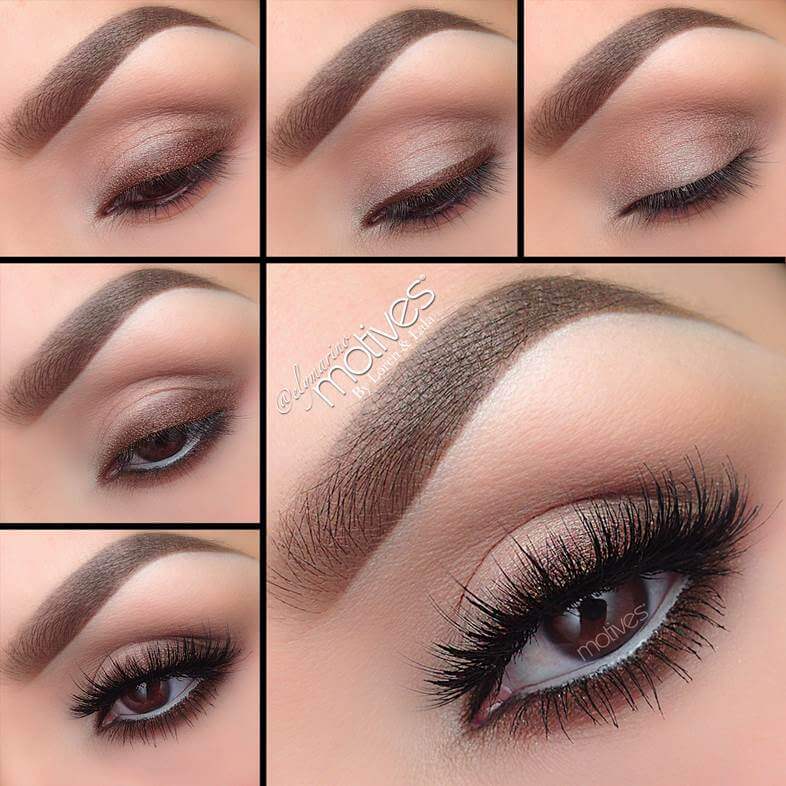 Subtle Neutral Glam
If you don't want to go strong and striking with your eye makeup, and would rather something much subtler and more elegant, why not try this gorgeous neutral look featuring soft bronze and golden hues. Start by using a neutral shimmery brown eyeshadow as a base on your lids, before dusting golden and rose gold shadow on the corners and into the crease for a little more definition.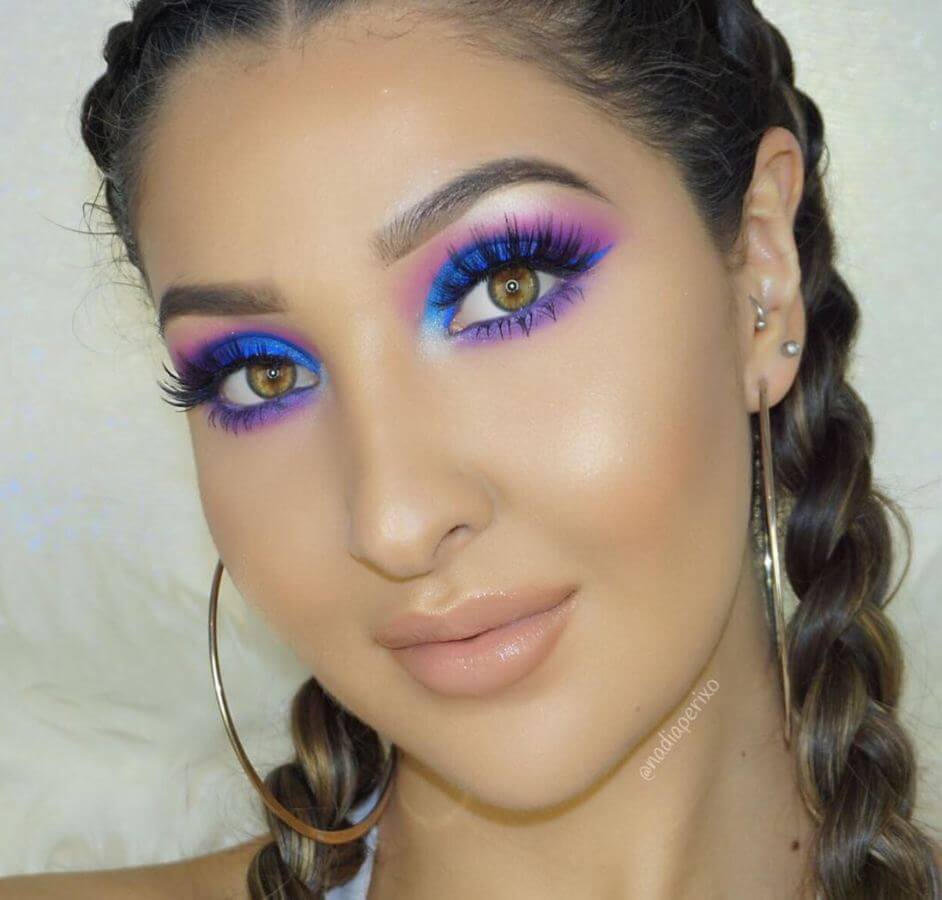 Go Green
Green and brown together is a match made in beauty heaven! Soft greens perfectly offset your beautiful brown eyes and can make them appear even larger. Go for sage and forest green eyeshadows, and make sure to keep it light by blending away as you go up towards the brow bone. Add a dark green kohl eyeliner to your upper and lower lash lines, and finish off the look with a few generous coats of mascara.
Barely-There Nudes
For those days when you want just the barest hint of subtle glamour, why not give this barely-there nude look a try? For best results, use a light-colored nude eyeshadow as a base all across your lids. To keep the overall look light and fresh, use some lighter shades of eyeshadow blended around the crease of the eyes and a light brown eyeliner for the upper lash line.
Purple Power
Purple really brings out the intensity of brown eyes and instantly adds a sense of drama and glamour. Use light to medium purple eyeshadows to create a vibrant look, and don't be afraid to use a little shimmer to light up the eyes and create dimension. Line your lids with a soft purple eyeliner and add some mascara for that sultry smokey finish.
Rosy & Radiant
This pretty rose-pink look is the perfect way to bring out the natural radiance of your brown eyes. Start by adding a blush-pink eyeshadow to the middle of your lids from lash line to brow. Then use a darker rose-brown eye shadow on the corners of your eyes and blend the two colors together to create a seamless look. Then just add a coat of shimmering rose-gold to the centre of your lids, and voila!
Gilded Glow
For a truly gilded effect that's perfect if you're a fan of all things golden and glamorous, this look is perfect! You can use matte gold, beiges and browns to create the eyes, and gold glitter to really add a touch of extra brilliance. Use black eyeliner and mascara to frame your eyes, and oh how glam will you look!
Brown eyes look amazing no matter what style of makeup you choose – from subtle, neutral tints and tones, to vibrant colorful looks. For more ideas and inspiration, there are some truly stunning makeup tutorials and looks out there for brown eyes, giving you the guidance and direction you need to bring out your gorgeous brown peepers.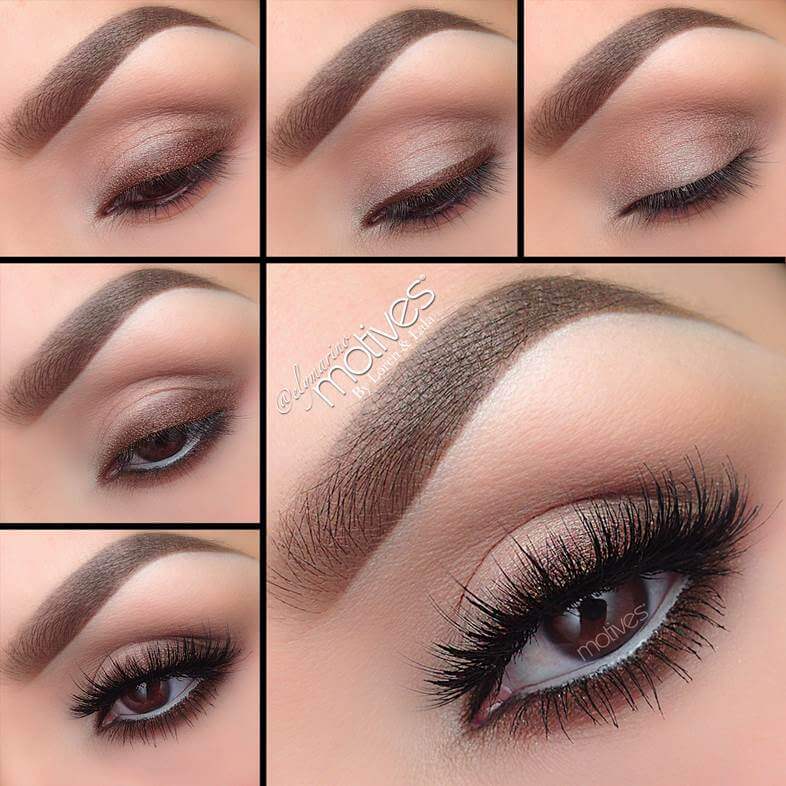 www.belletag.com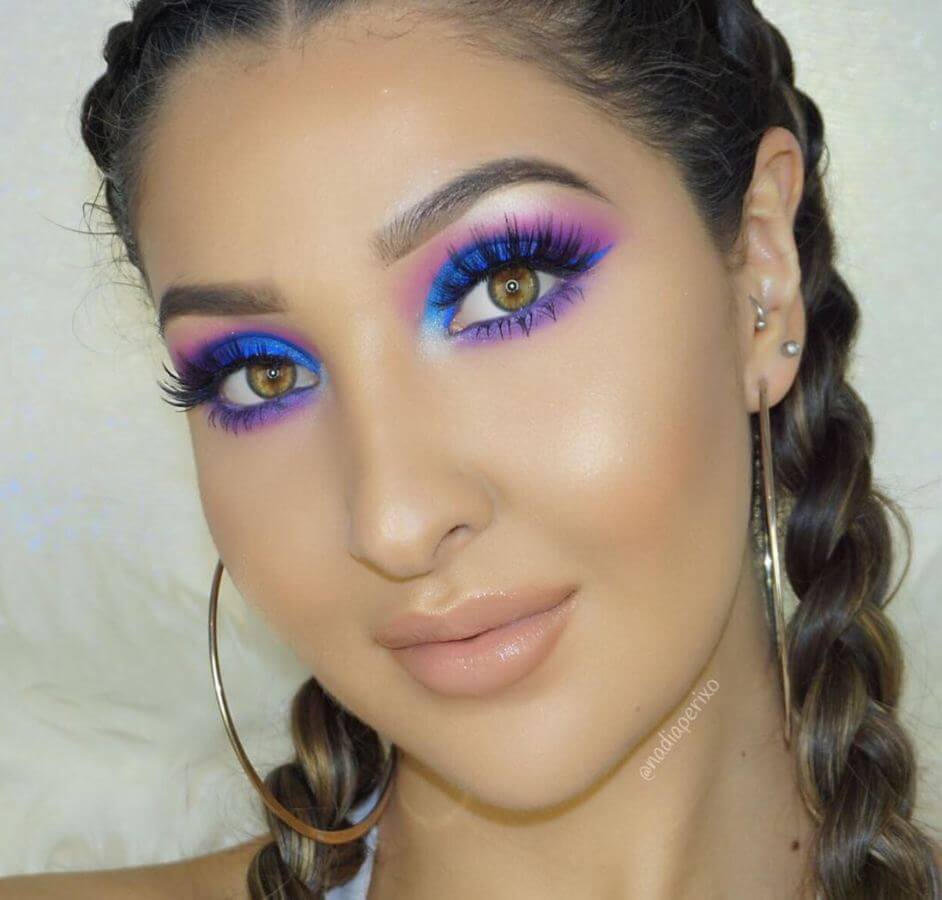 www.belletag.com


www.belletag.com