Burgundy nails are absolutely gorgeous. Every budding fashionista should have these in their arsenal. From classic to bold, there are dozens of different ways to showcase the vibrant and stylish hue of burgundy. Whether you opt for deep maroon or subtle ruby, this vibrant nail color looks excellent with any outfit.
Digitizing Glitter Nails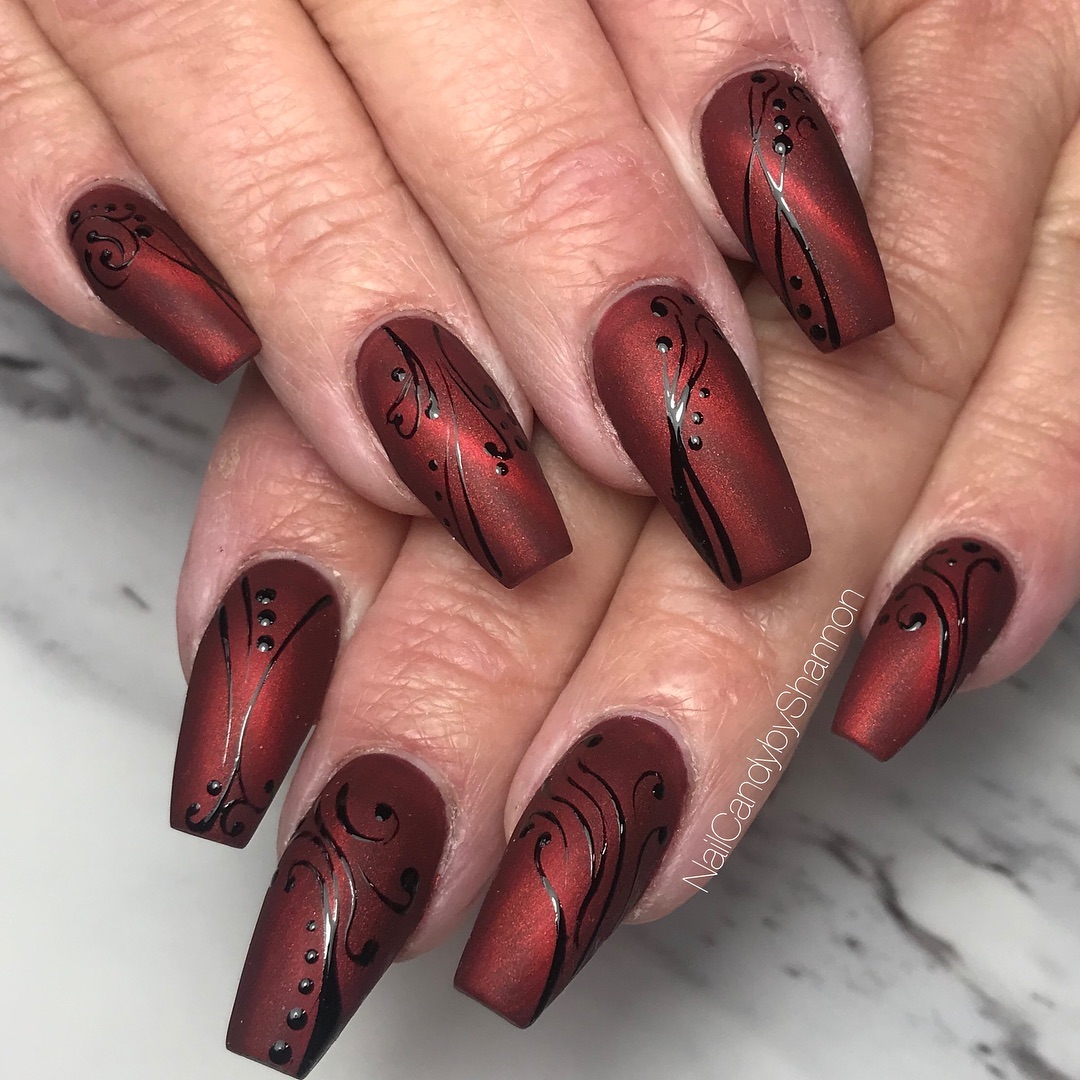 Digitizing glitter nails are a creative way to add an eye-catching accent to your nails. You won't be able to take your eyes off these sparkly beauties! Glitter really pops against the rich burgundy backdrop. For a more subtle look, go for a glitter that's more subdued in color.
White Geometric Design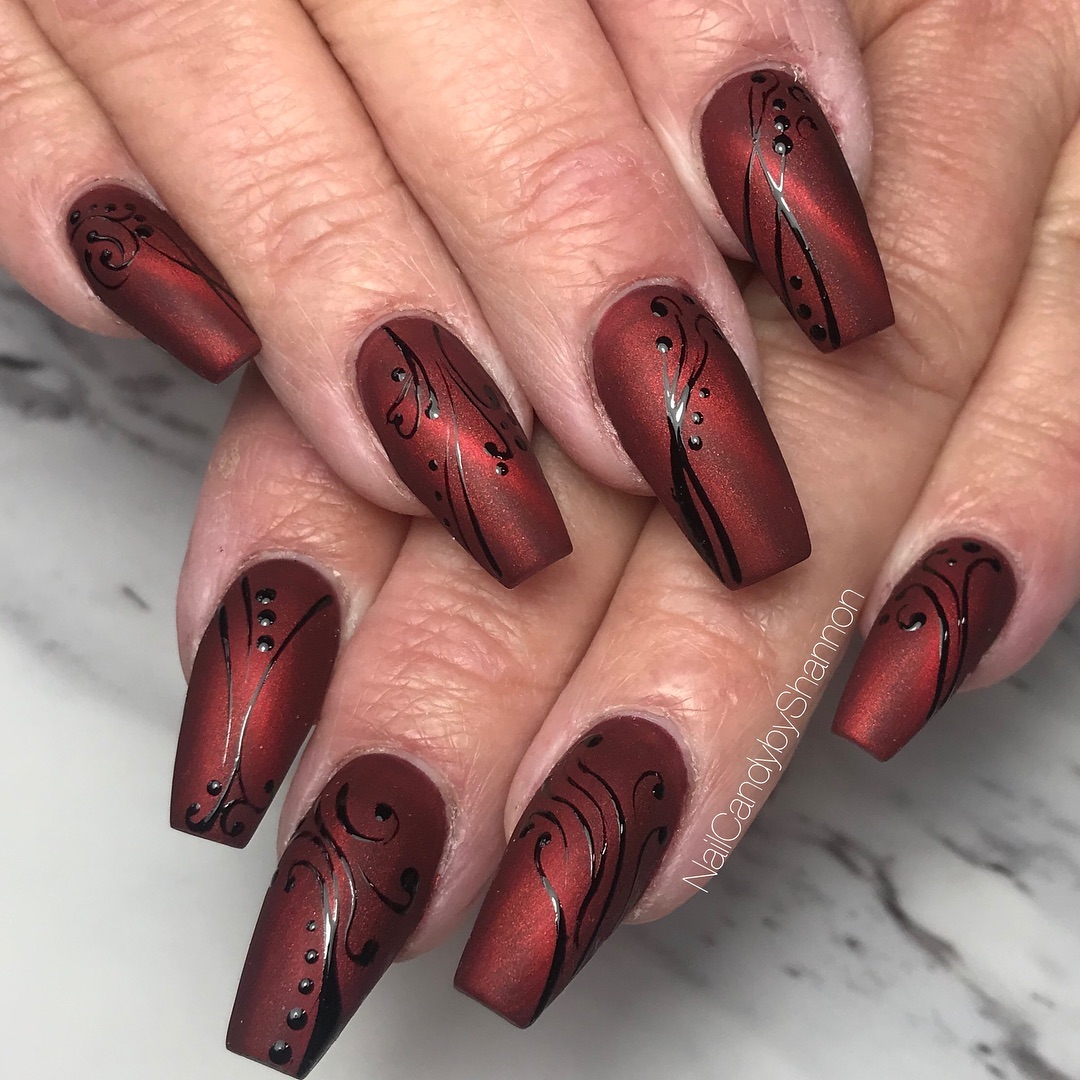 Geometric designs can make a bold statement on your nails. A tip for creating precision lines is to use a fine brush and be careful not to mess up. White also looks particularly nice against this striking shade of burgundy. You can also opt for gold glitter if you prefer to use a sparkly touch.
Floral Design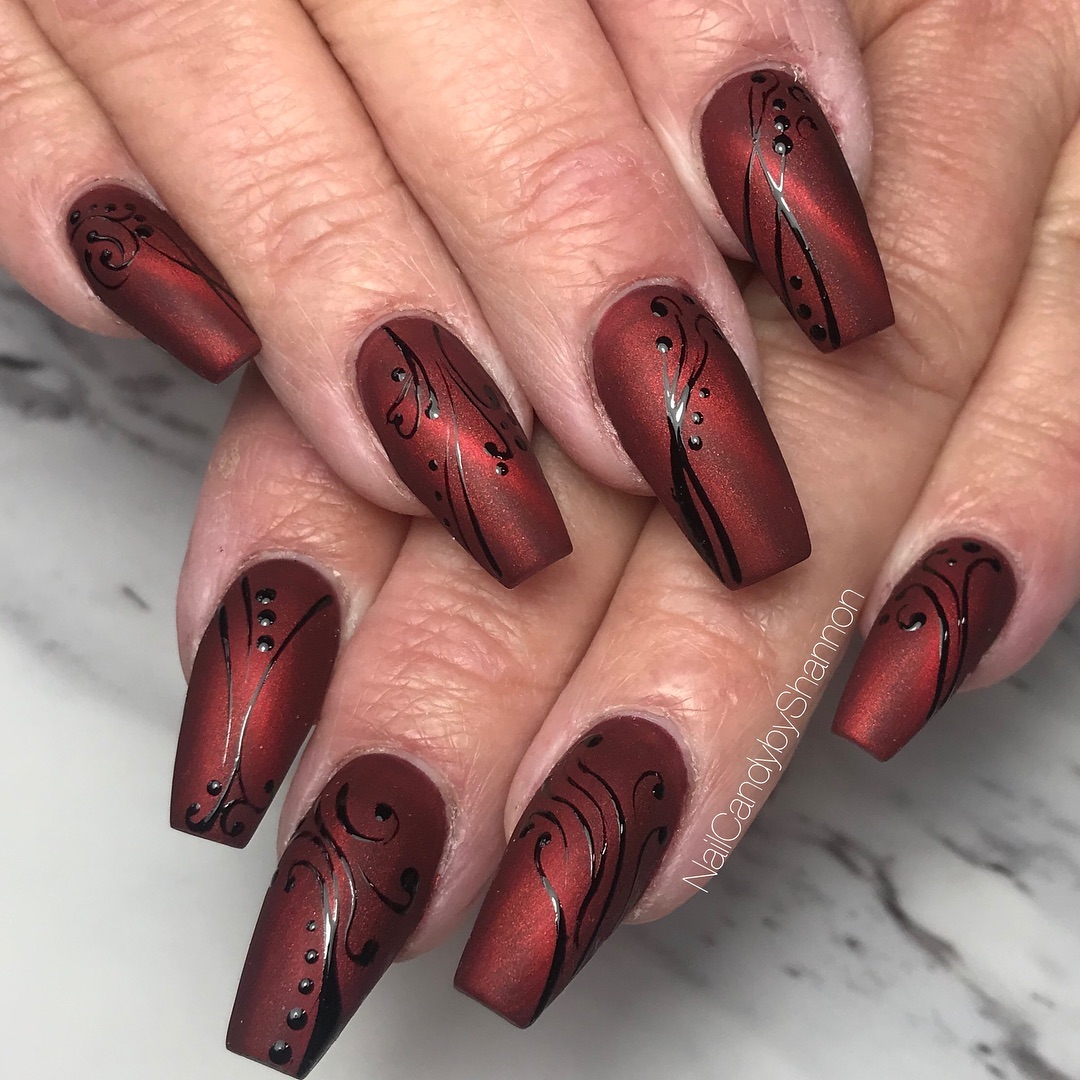 Floral nails capture the beauty of spring and wonderful flower gardens any time of year. There are numerous ways to get creative with burgundy flowers. One option is to paint a single accent flower on each nail with a thicker brush and plenty of detail. Alternatively, you can repeat the pattern on each finger for the entire manicure. You can also choose to create monochromatic floral nails or color the flowers in pastel pinks or yellows. You're only limited by your imagination.
Nude Pearls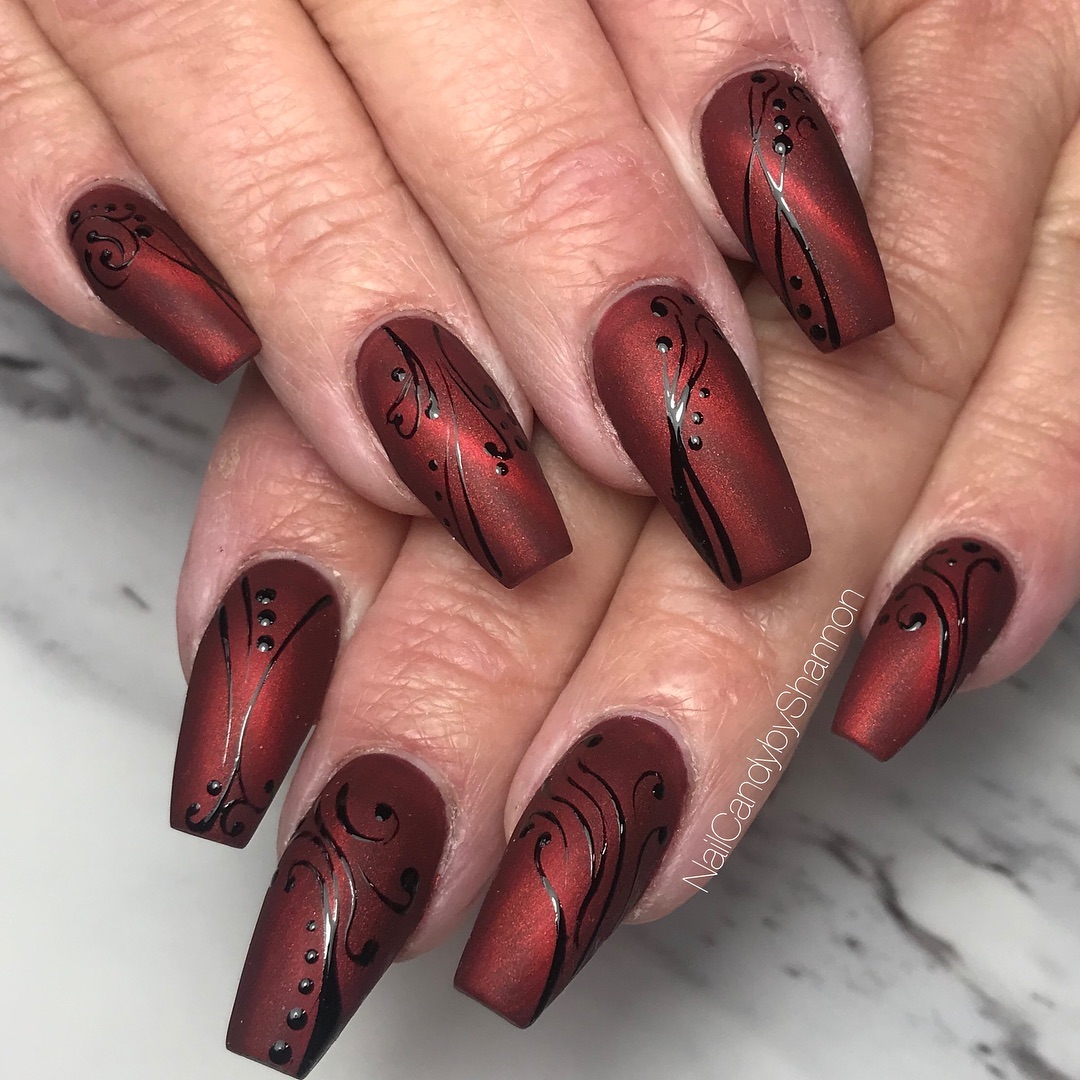 Pearls may appear quite classic but when used with burgundy, you can create an edgier and more edgier design. For these, you can add tiny pearls of different sizes to any burgundy nails. This combination can create a really stunning look. You can go for just one pearl on each nail or create a more intricate and luxurious pattern. It's totally up to you.
Marble Nails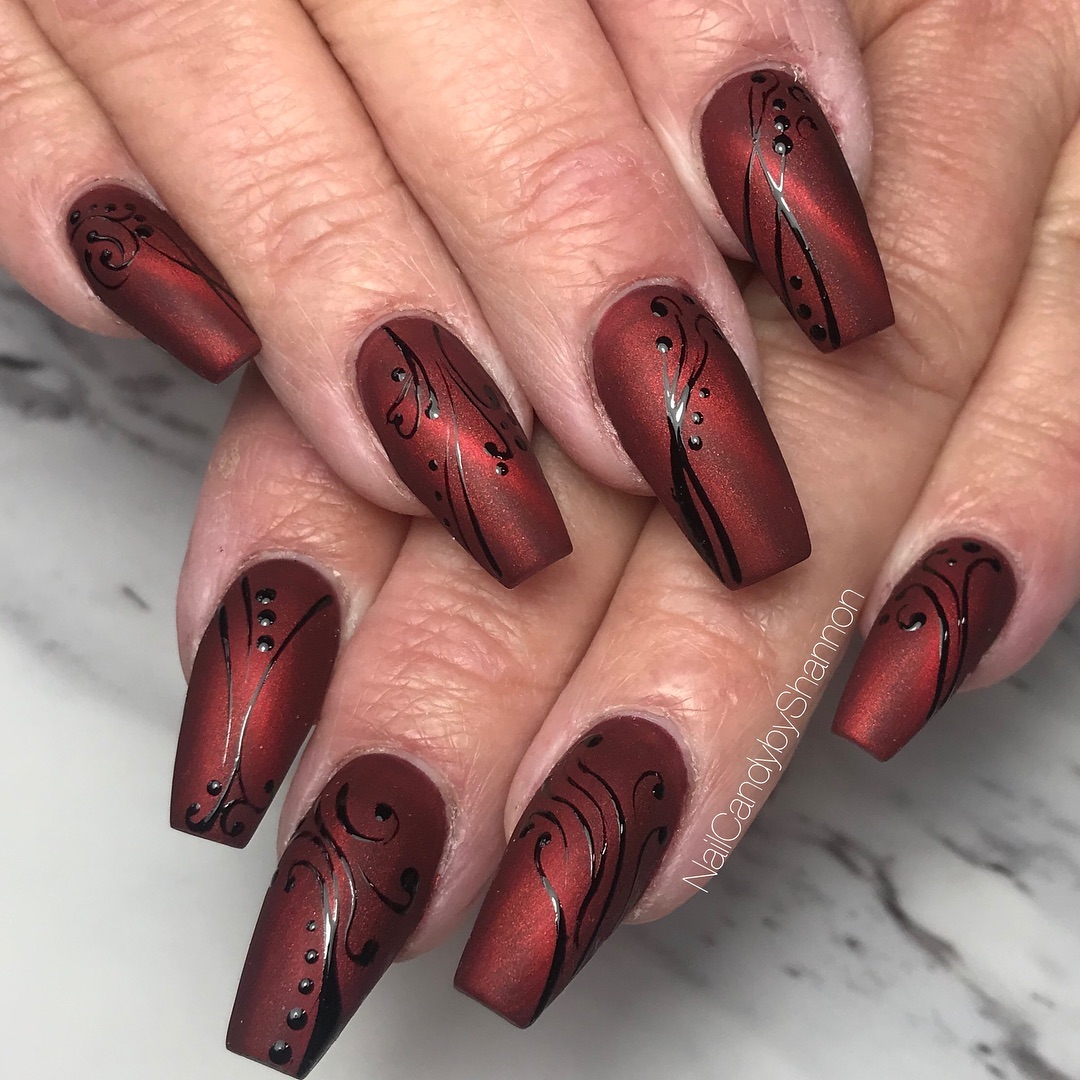 Marble nails are a contemporary way to wear burgundy nail polish. These nails are super chic and look like you've just had a professional manicure at the salon! You can create this look with a toothpick, creating swirls in a maroon and white color combo. Experiment with different shapes and sizes for a unique and captivating design.
Partial Glitter Tips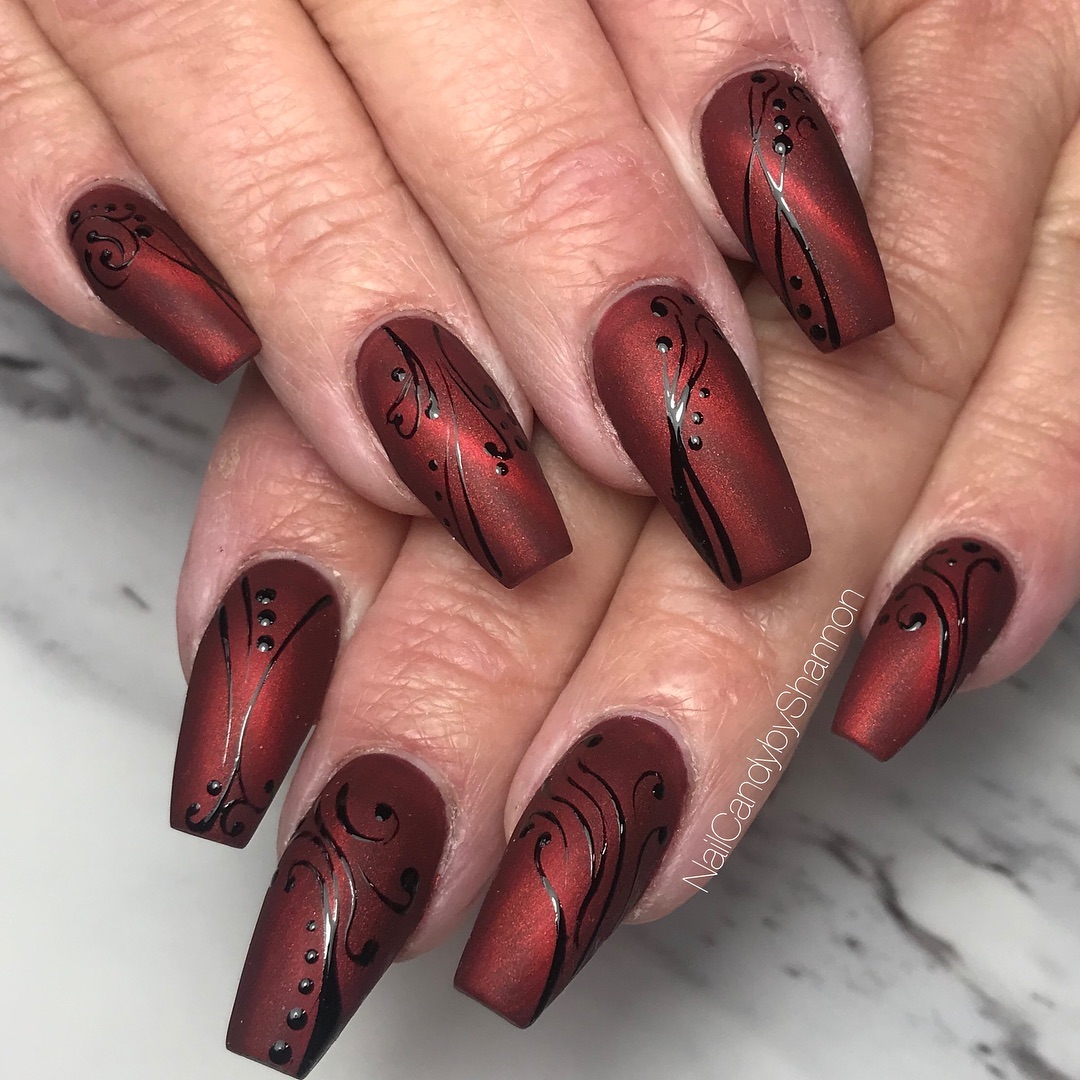 Partial glitter tips combine the best of both worlds – the classic beauty of burgundy nails and the fun and fabulous look of glitter. You can create this look by painting the tips of your nails with a sparkly glitter and gluing on tiny rhinestones. This is an excellent choice if you're going out and want an extra unique and special look.
We hope you're feeling inspired to give some of these amazing burgundy nail art designs a try! There's no wrong way to have fun with burgundy nails. Don't be afraid to experiment and try something new – it may surprise you!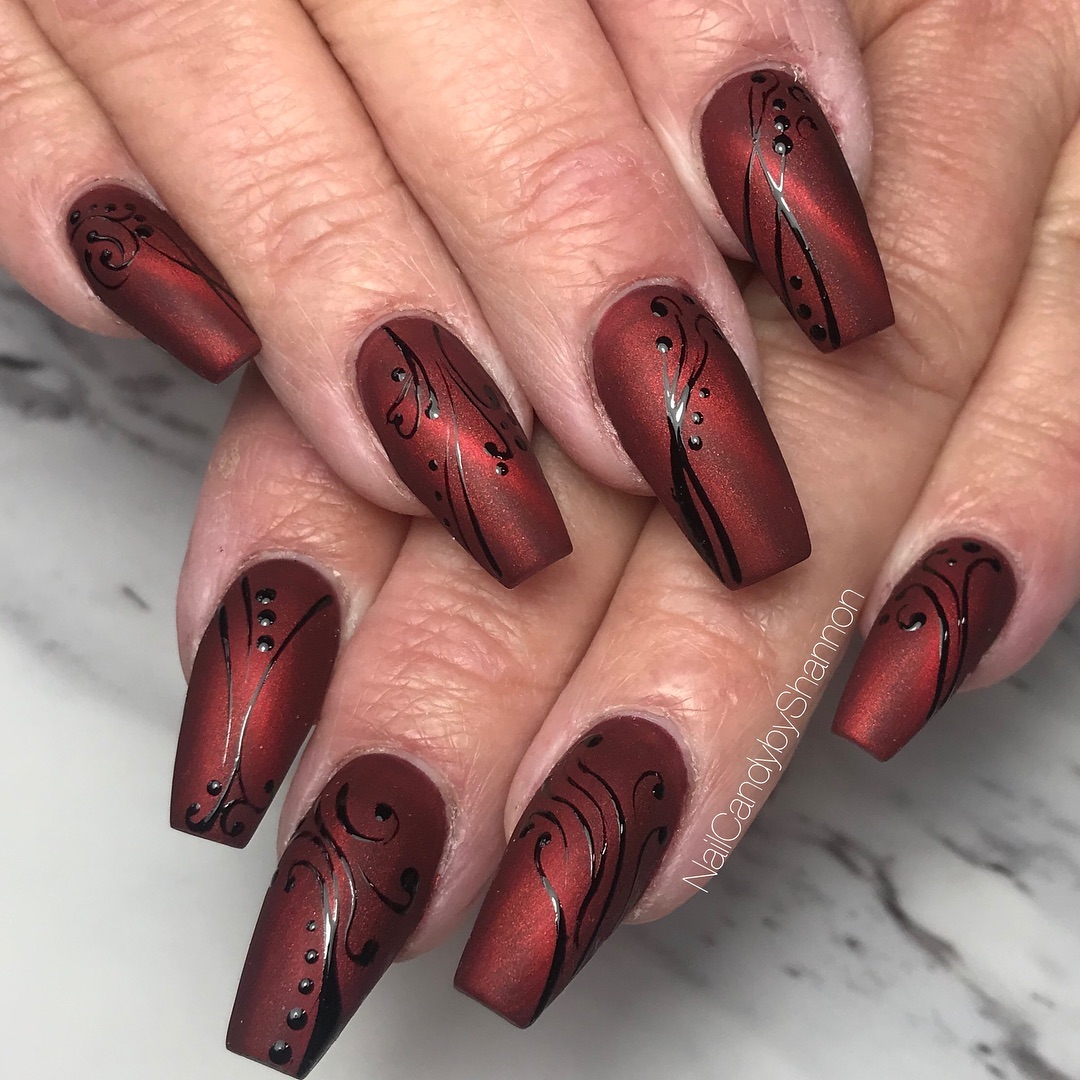 www.stylevp.com