Embrace the latest hair trend with black hairstyles that feature exquisite texture and creative color combinations. Whether you're prepping for a night out on the town or want a low-maintenance look that still makes a statement, we've gathered the coolest black hairstyle ideas for you to explore. From soft curls to easy waves, these images reveal an array of stylish looks that you're sure to love.
Long Black Curly Hairstyle
Say goodbye to boring hair with a stunning black curly hairstyle. If you've been blessed with long and luscious locks, enhance your mane with cascading curls that flatter your face and enhance your femininity. For an added wow factor, add a few subtle highlights to your natural color and bring focus to your lower layers. Moisturize your curls frequently to keep them looking hydrated and free from frizz.
Asymmetrical Pixie
Make a style statement with a modern black pixie haircut. If you're fearless about cutting your tresses into a shorter style, go for a bold asymmetrical pixie haircut. This look features tight curls and a curved line that adds a youthful flair to your style. To show off the unique asymmetrical shape, layer mousse throughout and use a hair pick to lift the texture of your curls.
Short on One Side
Every woman needs a modern and chic hairstyle, and this short choppy bob fits the bill. Achieve this look by subtly curving one side while allowing slightly longer layers on the other. Smooth some shine serum onto your strands to add a glossy finish, or toss in some texturizing product for a tougher edge. Color contrast brightens up this black hairstyle and adds depth to the elegant dimensional hue of your locks.
Medium Bob with Bangs
Take your medium-length black hair to a new level with this head-turning curly bob. The flattering bob shape gives off a naturally tousled look, and the soft sweep of the bangs adds a modern length to your style. To enhance the volume and texture of your curls, apply a curl-defining cream or hairspray with added body. Questions or compliments about your look are sure to follow from the crowds you draw.
Half-Up Half-Down
This timeless half-up look has been dominating the red carpets and social media alike. Your black curls will look picture-perfect with this breezy hairdo that combines modern texture with an effortless and free atmosphere. Lift the top section of your hair, twist it back and fasten it with a colorful hair accessory to add a festive element to your style. Whether it's a big event or a casual afternoon, you can't go wrong with this hairstyle.
Braided Updo
Show your feminine side with a stunning updo that's foxy and flirty. Braid your curls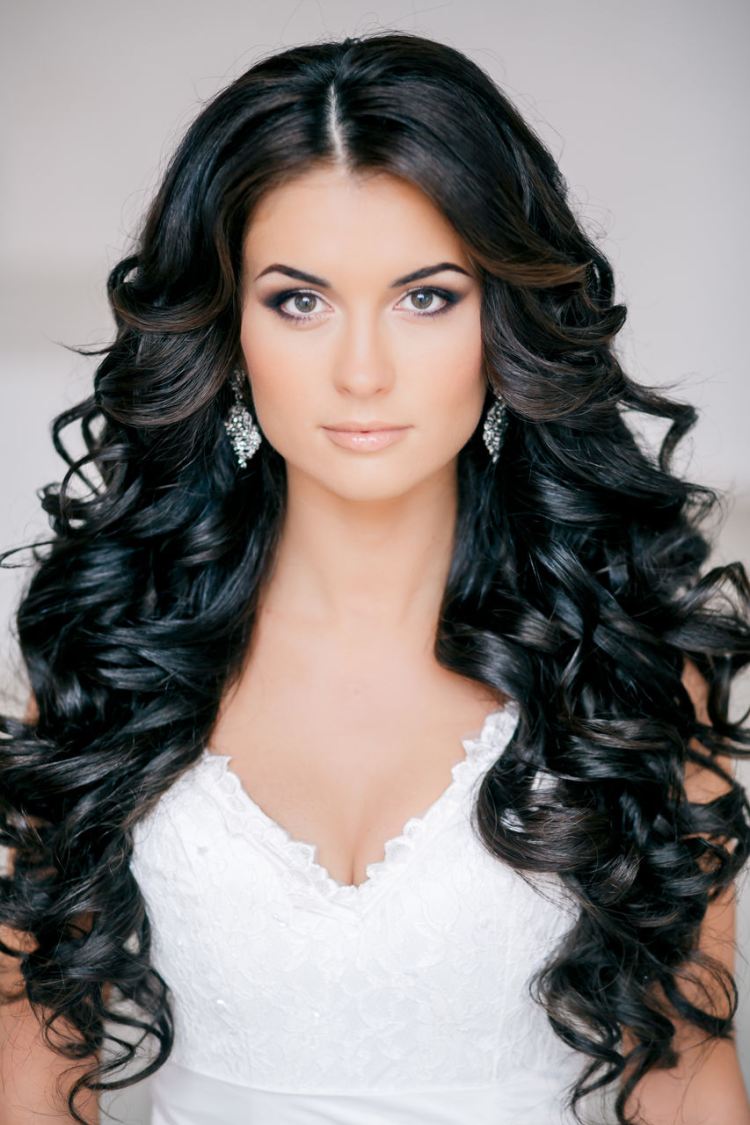 hairstyles-galaxy.com