Braided hairstyles are trendy and are one of the most interesting looks you can rock. With a bit of practice, you can do them yourself at home without having to book an appointment in the salon. Braided hairstyles are those styles which require three or more strands of hair and weaving them in a criss-cross pattern. This is then interwoven using multiple strand plaiting technique. Below, we will look at 10 step-by-step tutorials on quick and easy braided hairstyles.
Fishtail Braided Ponytail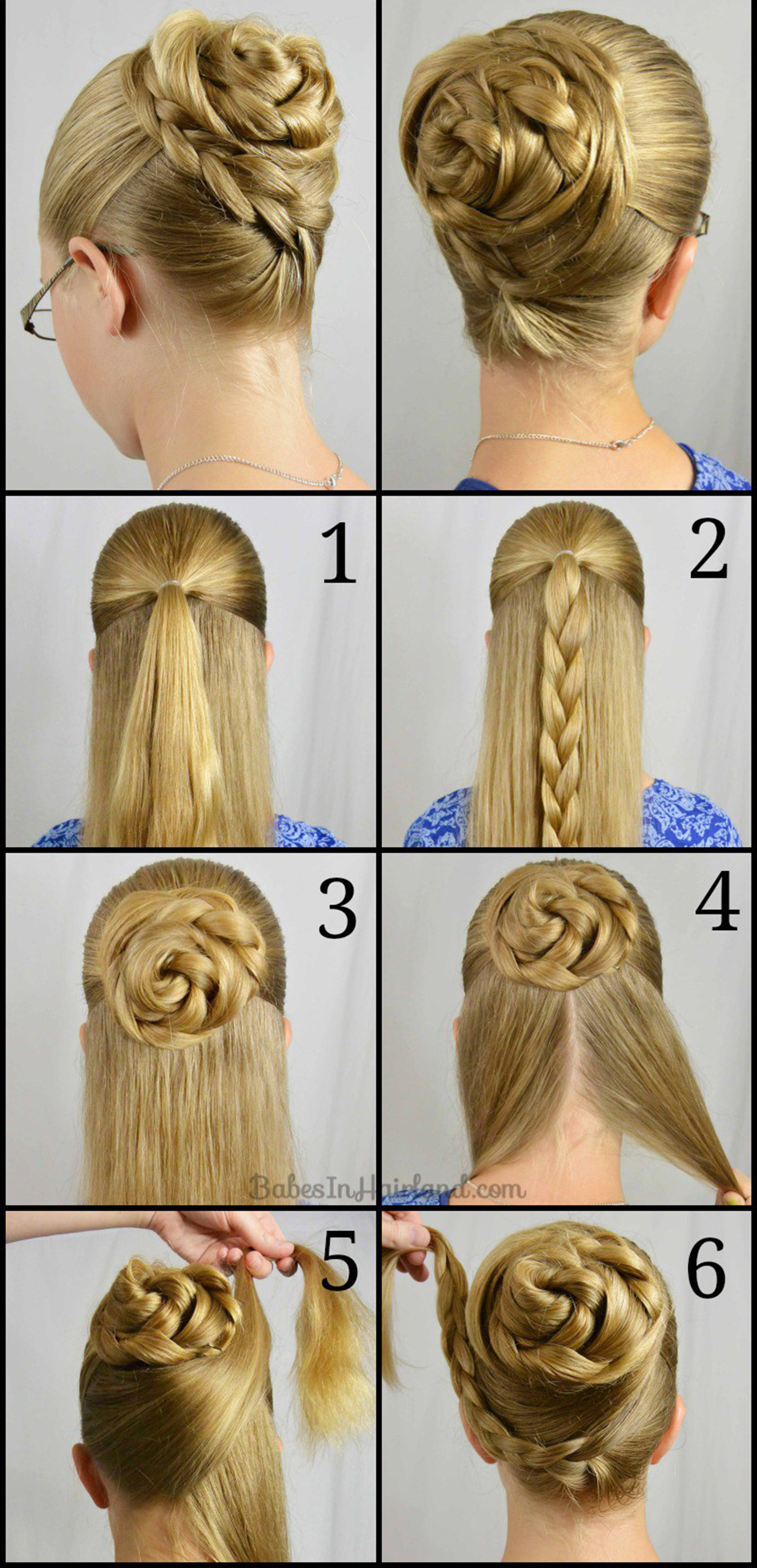 This hairstyle gives you the best of both worlds. You get the simple and classic ponytail look at the front and a fun and stylish fishtail braid at the back. To create the fishtail braid, gather two sections of your hair at the lower back of your head. Cross one section of hair over the other, then separate the new two sections you just created. Take a tiny section of hair from the outside of one section, cross it over the other and add it to the inside of the other section. Keep repeating this process until you reach the bottom of the braid. Secure with an elastic band.
Faux Fishtail Crown Braid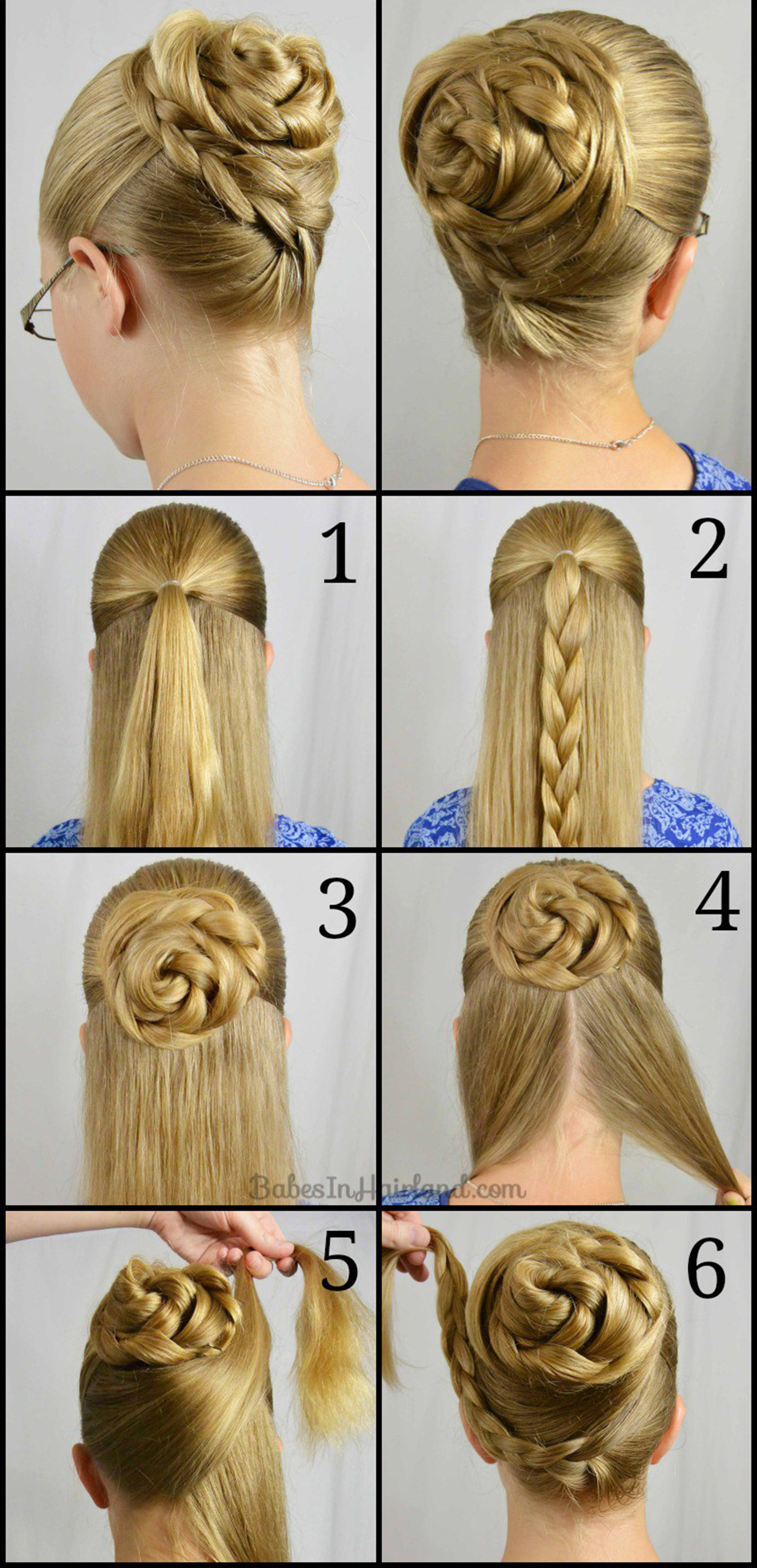 Add a royal touch to your do with this faux fishtail crown braid. This look is ideal for long hair as it pulls all the hair back leaving a few strands out for a soft, wispy and romantic look. To get this look, start from the side of your head and create a normal three-strand braid. Then start creating a fishtail braid, taking small and even sections of hair from each side of the head. Regularly push and neaten the hair as you go to keep it even. Once you reach the back of your head, secure the braid with an elastic band. Pull out a few strands of hair to get a softer and romantic look.
Messy Bun with Braids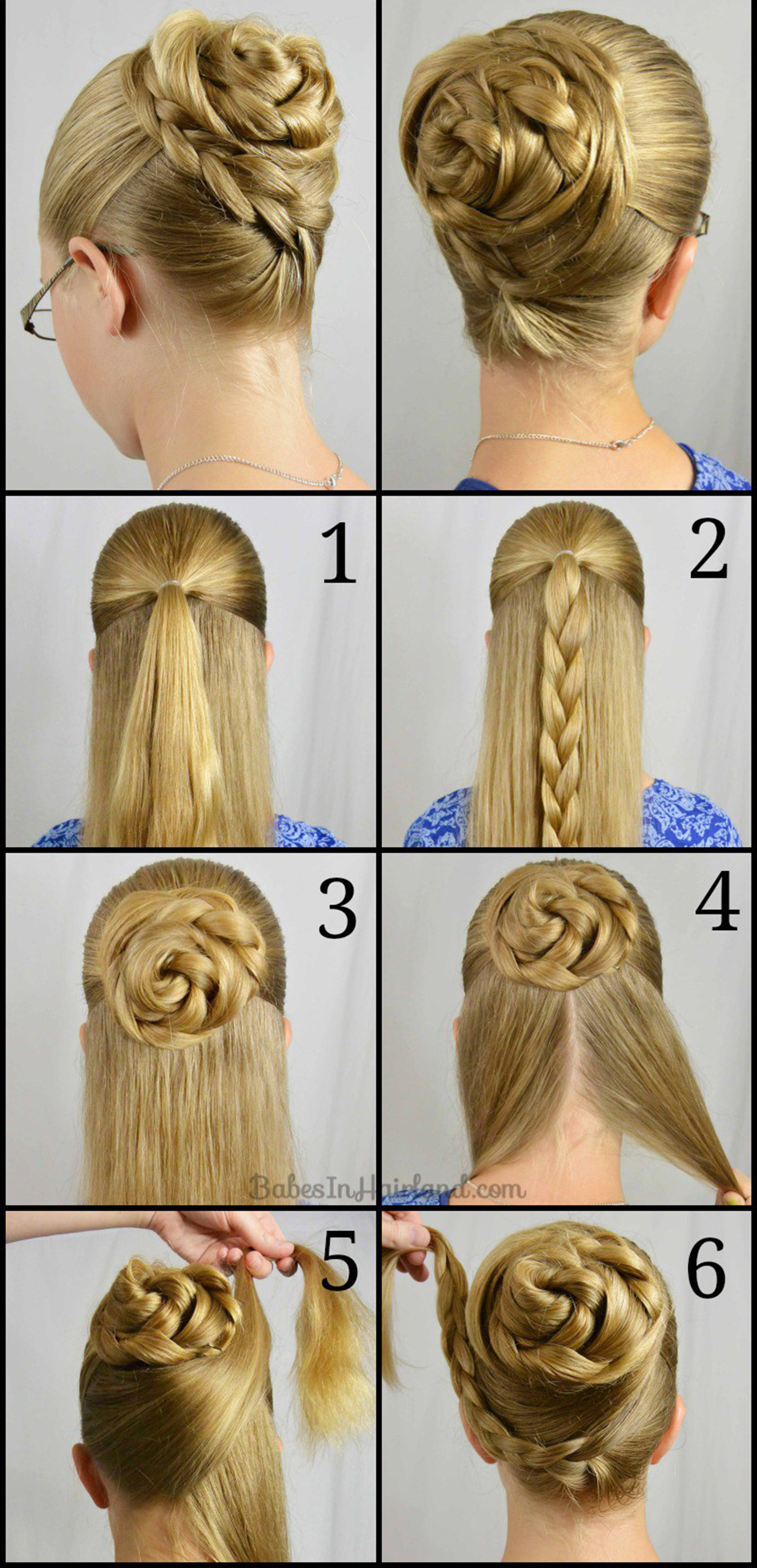 This messy bun is a great way to put your hair up and create a crown of braids at the same time. To get this look, simply create two French braids and secure them at the top of your head. Once secured at the top, pull soft bun and pin it in place. Pull single strands of hair from the side of your head and use these to cover the pins and create an elegant messy bun look. This hairstyle is perfect for any occasion and is a great way to put your hair up without compromising on style.
Volumized Fishtail Side Braid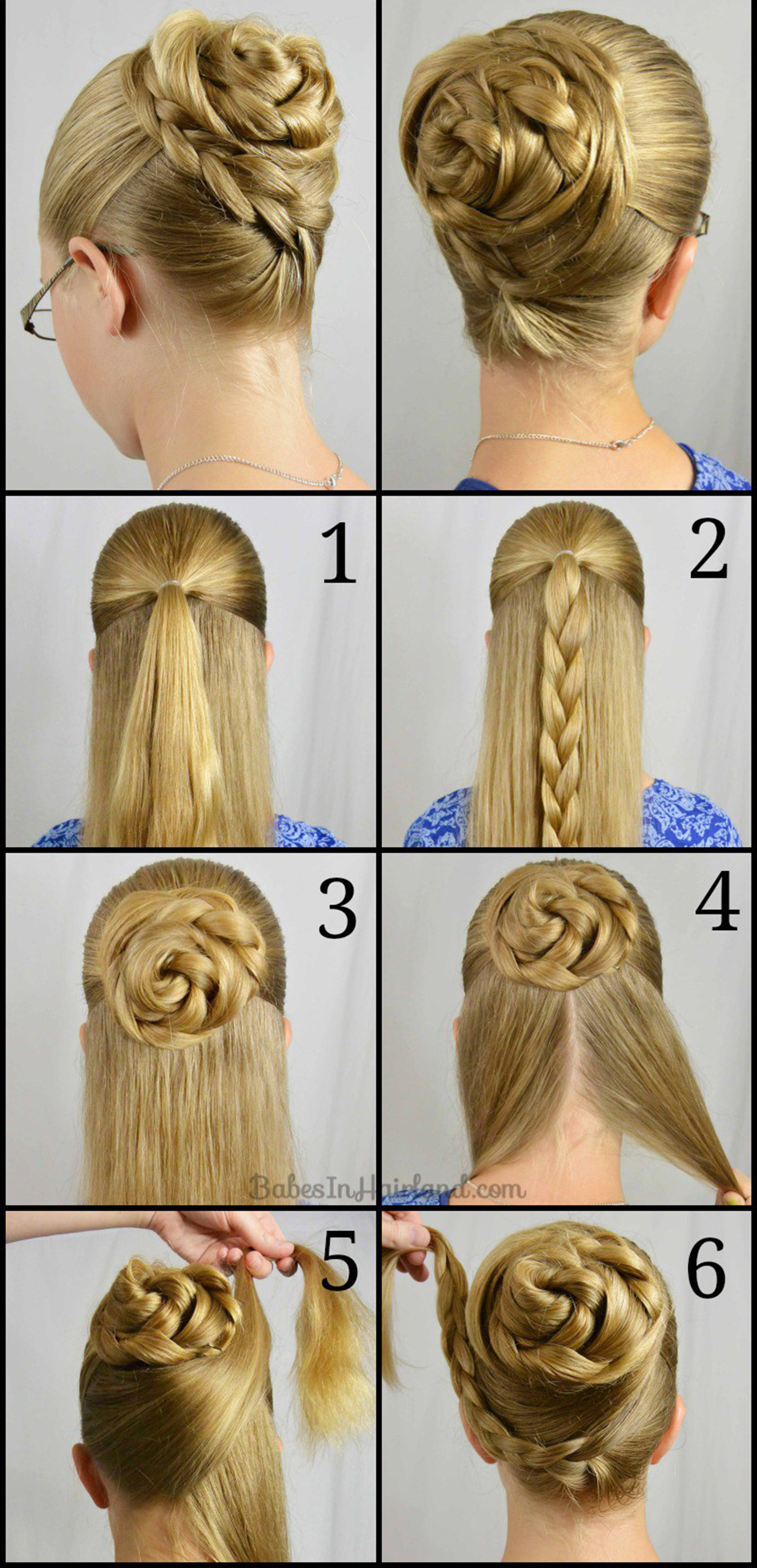 This voluminous fishtail side braid is the perfect style for fine hair. You can create volume and volume with ease and rock this style for all occasions. To get this look, create a voluminous and textured ponytail at the side of your head. Divide the ponytail into two sections and begin weaving a fishtail braid. Take thin strands from each section and interloop them, adding each strand to the other side. Secure the braid with a thin elastic band at the end and spritz it with a light hold hairspray.
Milkmaid Braided Up-Do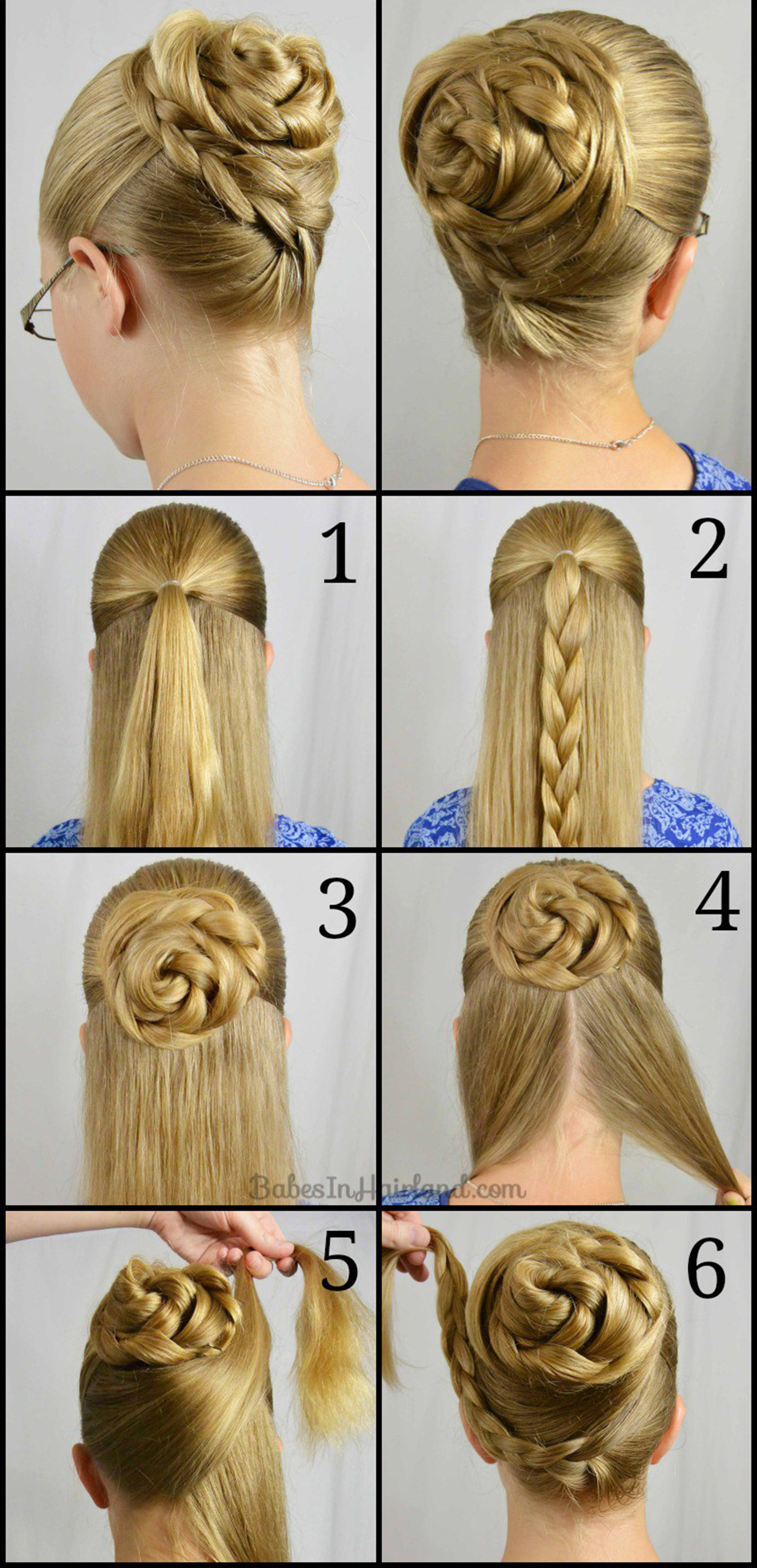 This look is perfect for those days when you want to put your hair up in a stylish and formal up-do without having to visit the salon. To get this look, create two French braids and secure them at the top of your head. Once secured, simply twist the tails of the braids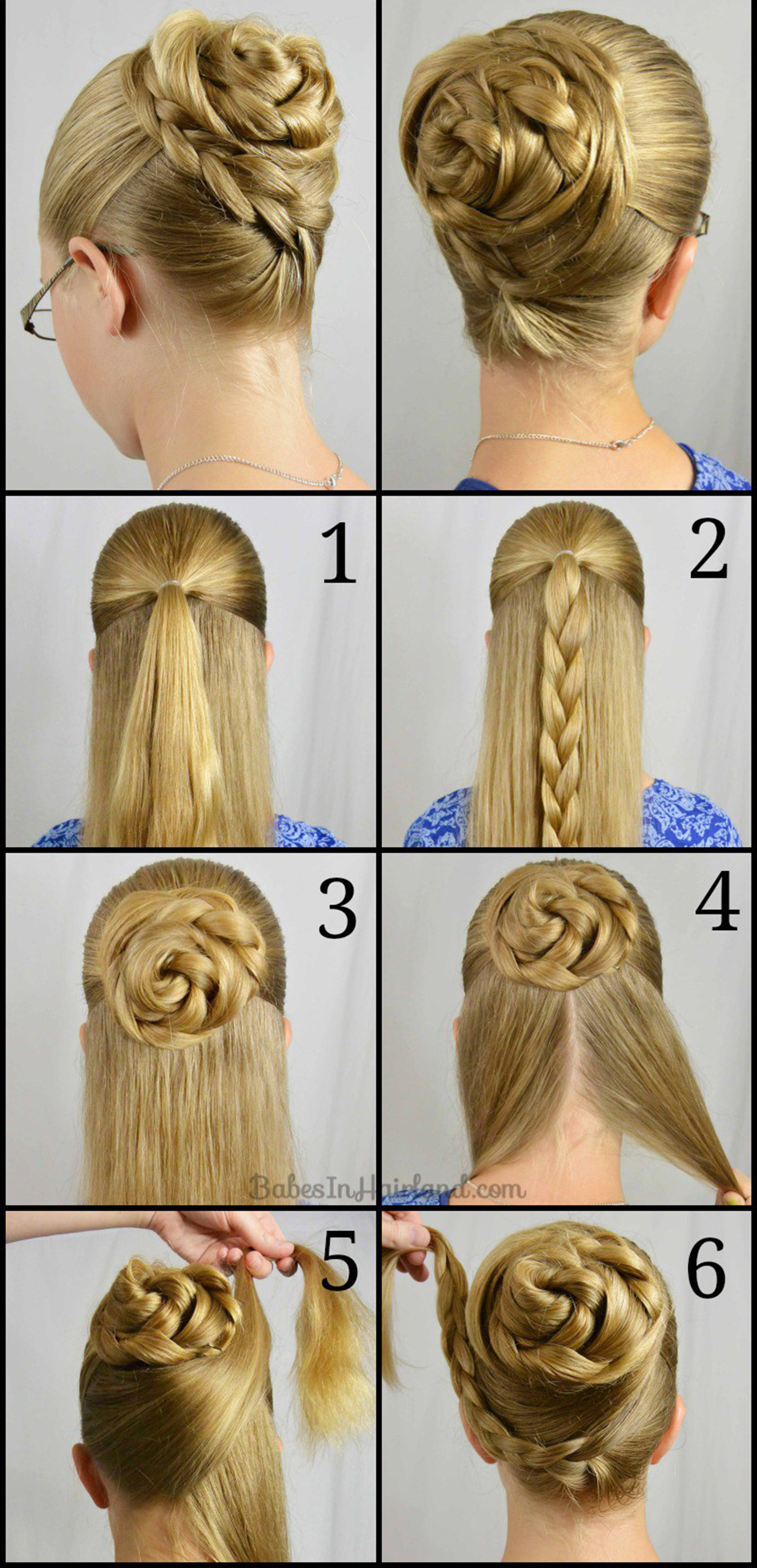 www.gymbuddynow.com