Daring to go for a different look on your longer hair? Take the plunge and opt for long hairstyles with highlights for a striking and gorgeous new style. There are so many options with highlights – you can go all out with chunky rainbow colors, or keep it natural with soft baby blonde balayage. Either way, this is the perfect look to keep your longer locks looking fresh and unique.
1. Golden Hues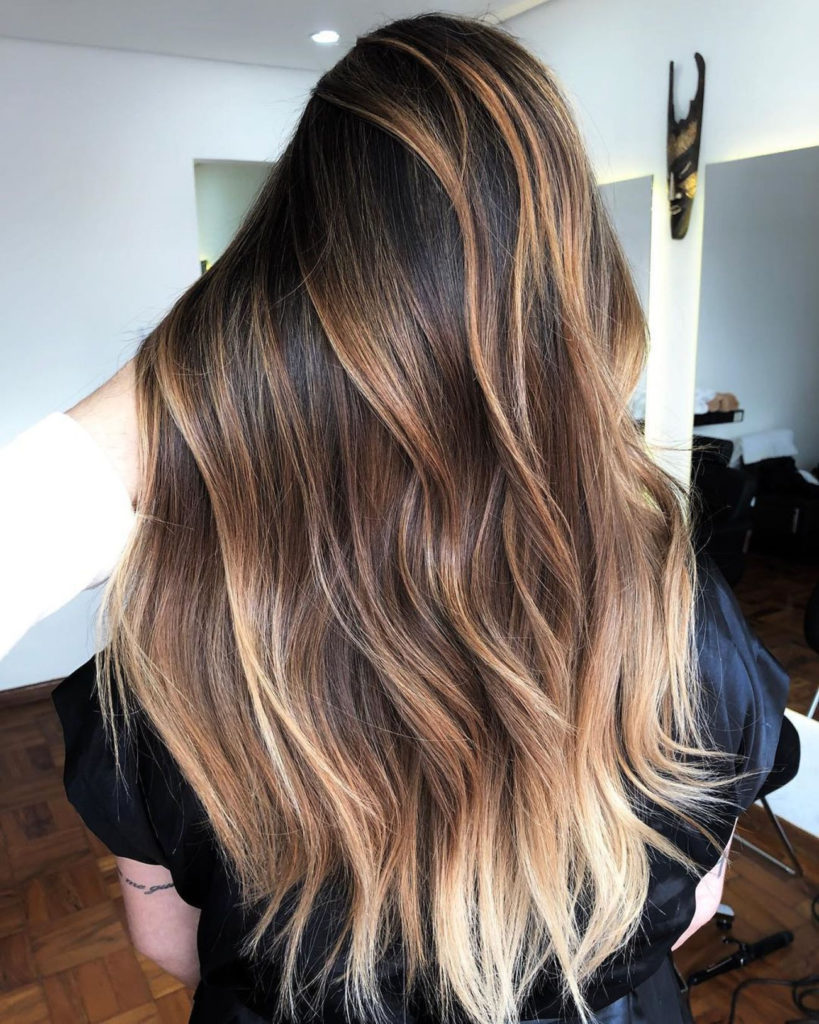 Adding bright golden hues to your long hair is a great way to bring some warmth and light to your look. This style shows off the natural dimension of the hair with dark roots that melt into soft golden highlights. Use this golden touch to add subtle flair to your overall look.
2. Mermaid Hair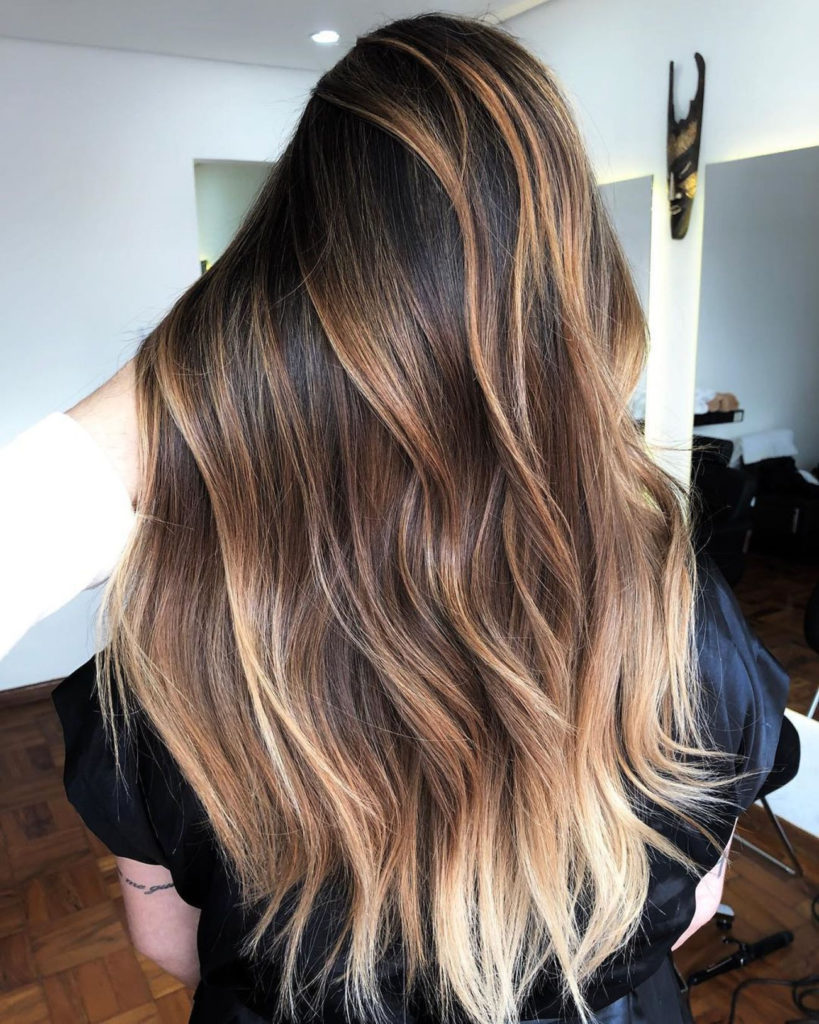 Adding surreal colors is a great way to make a statement with your long hair. This look incorporates turquoise and teal hues to transform your locks into a saturated mermaid-like hue. This is the perfect style to show off your fierce side.
3. Rooty Blonde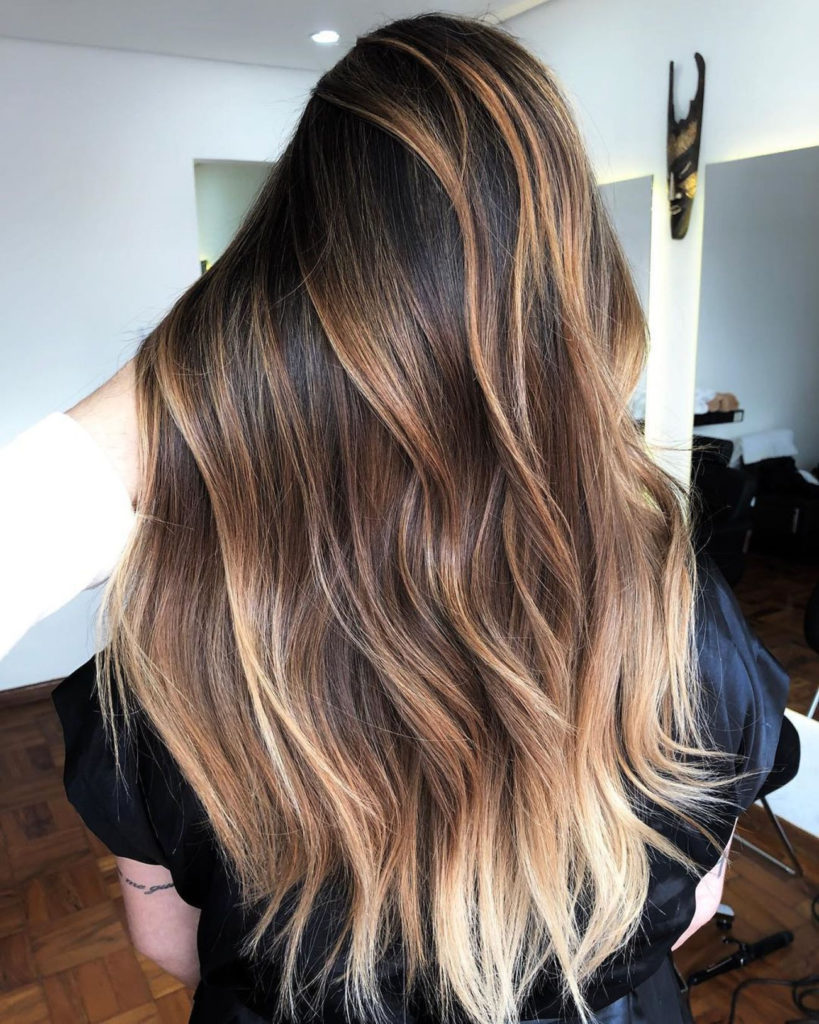 A classic blonde look doesn't have to be boring. Blending in subtle darkness at the roots creates a unique depth on the surface of the hair. This look focuses on lightening the top layers of hair while giving the roots vibrancy and a natural feel.
4. Caramel Balayage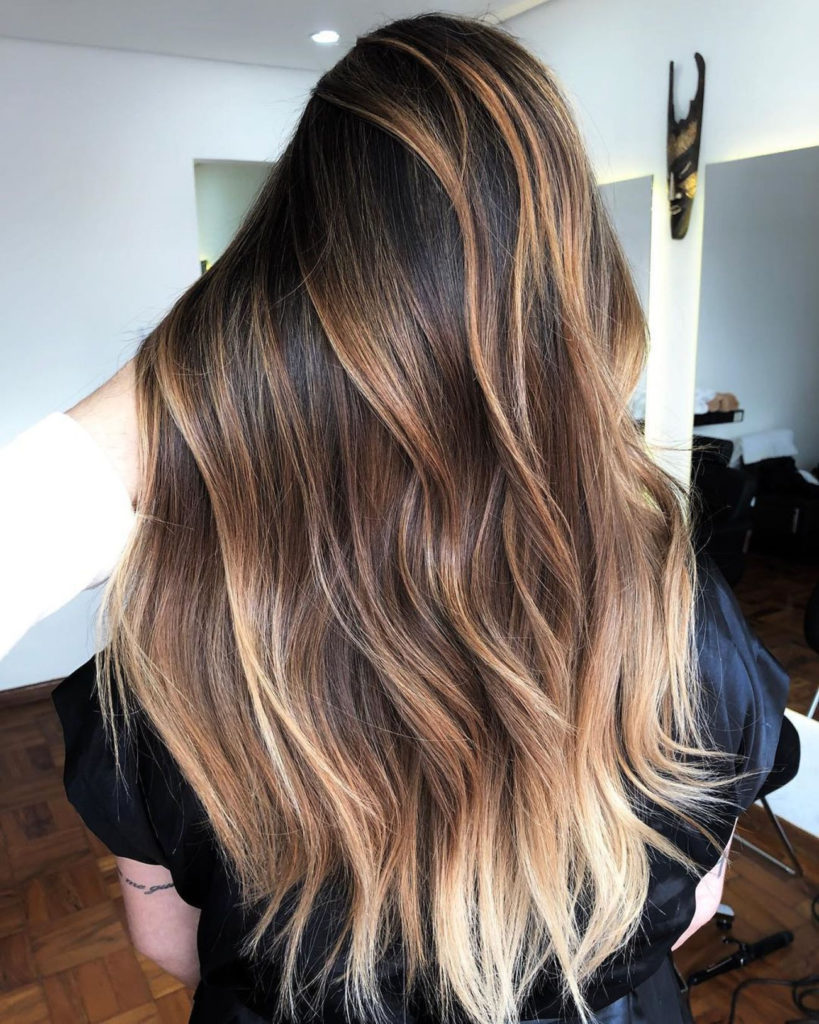 Ombre and balayage styles are still going strong, and this style showcases that perfectly. Starting with dark roots and ending with light caramel tips, this look is ideal for making your hair look thicker, longer, and healthier. It's also perfect for adding some warmth to any lighter natural tones.
5. Bright Accents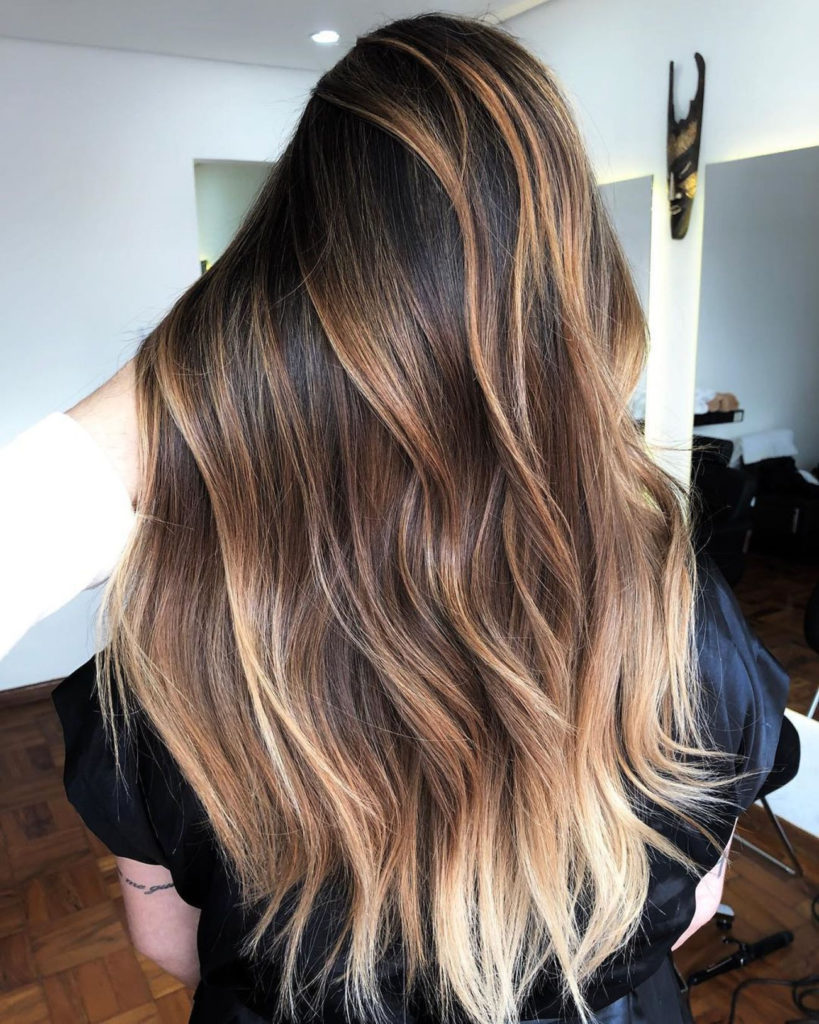 Sporting some bright accents is a great way to add some uniqueness to your long hair. Teal highlights work great against softer blonde hues, and can make your hair look longer, fuller, and brighter, along with being unique and stylish. It's a great punch of color to add while keeping your hair looking natural.
6. Peek-a-Boo Bangs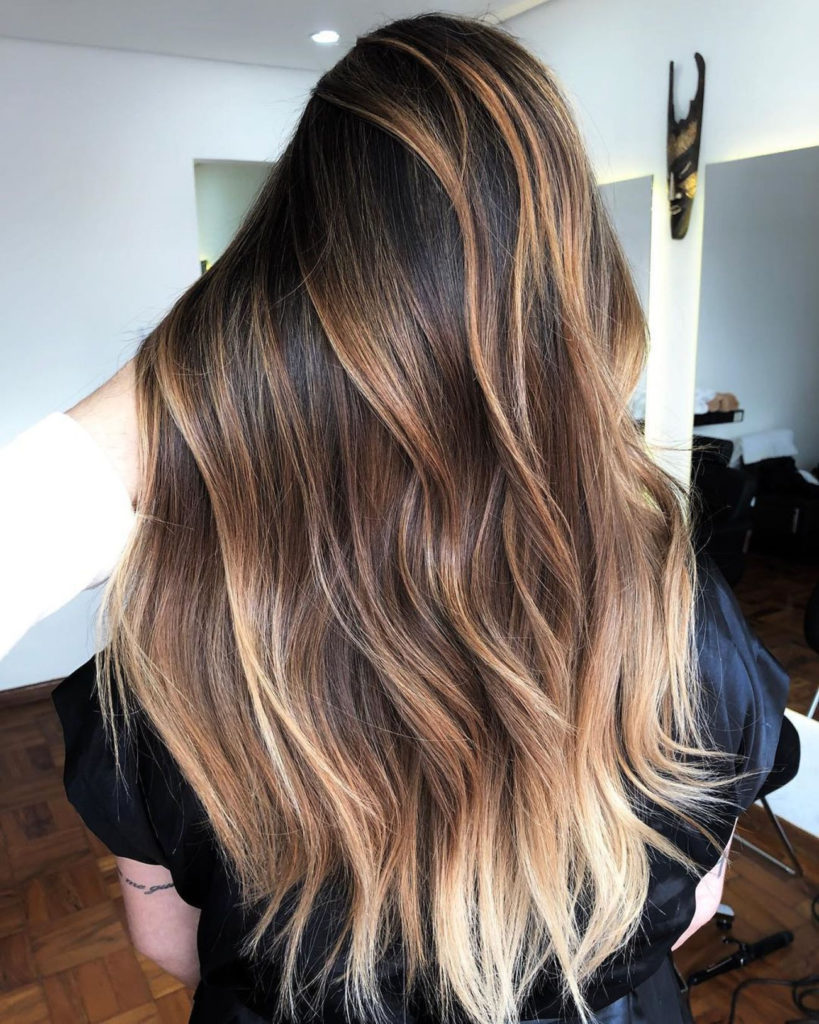 Adding highlights to your bangs is a great way to have fun with your hair without changing the overall look. This style does this perfectly, with subtle touches of lighter shades against the darker roots and lengths of the hair. The light highlights give the hair a very flattering dimension, making even thinner hair look fuller and thicker.
7. Warm Reds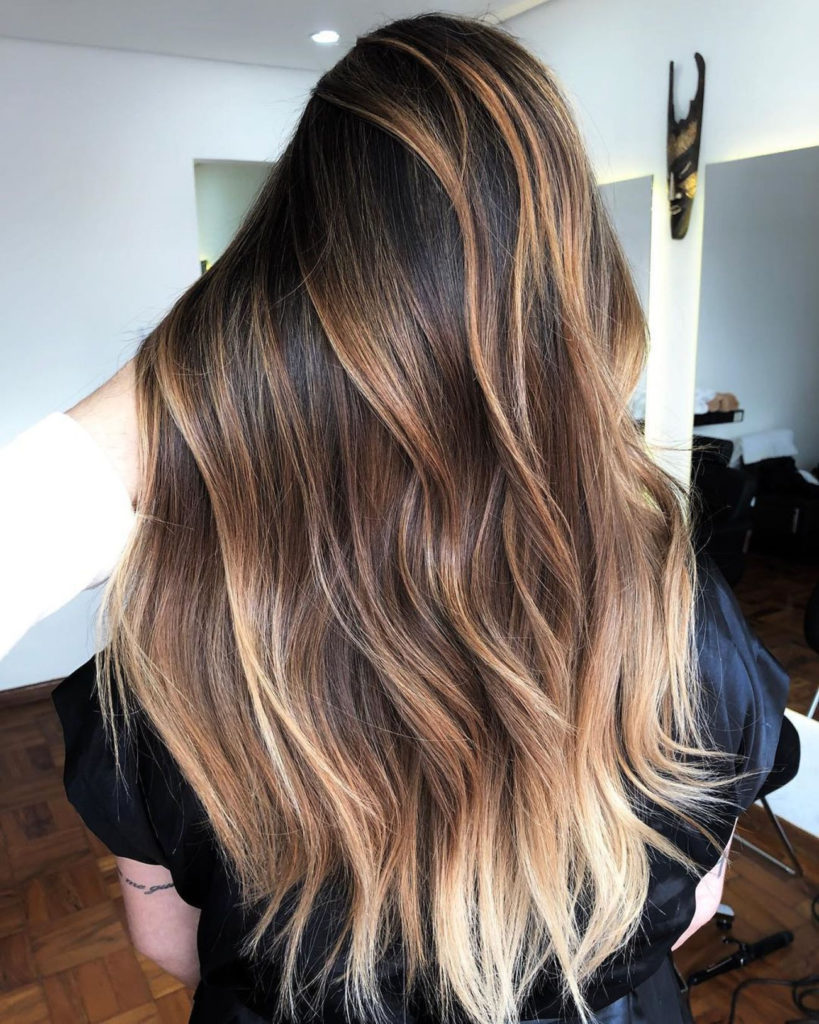 Reds can often be tricky to pull off on longer hair, but this style makes it look effortless. Its combination of boldly different shades adds richness to the overall look. This is also perfect for taking duller natural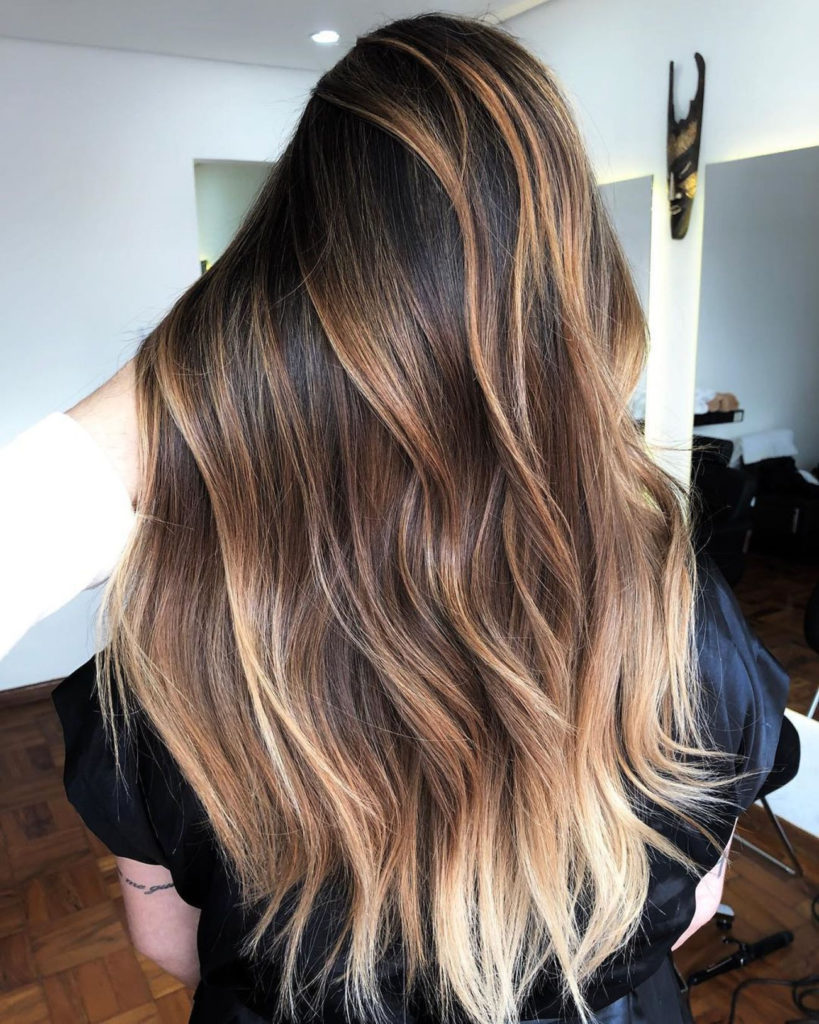 www.hottesthaircuts.com