Nowadays, having well-groomed nails is one of the major beauty goals to have. Even though having a manicure with salon-grade products is always the best choice, you can make a nail art at home with just few supplies, such as cotton swabs, toothpicks and some nail polish to recreate the beautiful marble design. Here is the tutorial to get you started.
Step One: Prep your nails
Prep your nails by filing and buffing them to make sure you have a nice, smooth surface. Apply a base coat to protect from staining and wait for a few minutes until it is completely dry before moving the next step.
Step Two: Create Base Color for the Marble Nail Art
Choose the nail polish color of your choice for the marble design and paint over the entire surface. Make sure you don't apply too much as it can create an unappealing, sticky surface. Wait a few minutes to let the nail polish dry.
Step Three: Add the Swirl and Metallic Polish
Using a different nail polish with a darker shade, add a small amount of it over the base color nail polish and use a toothpick to swirl to create the marble effect.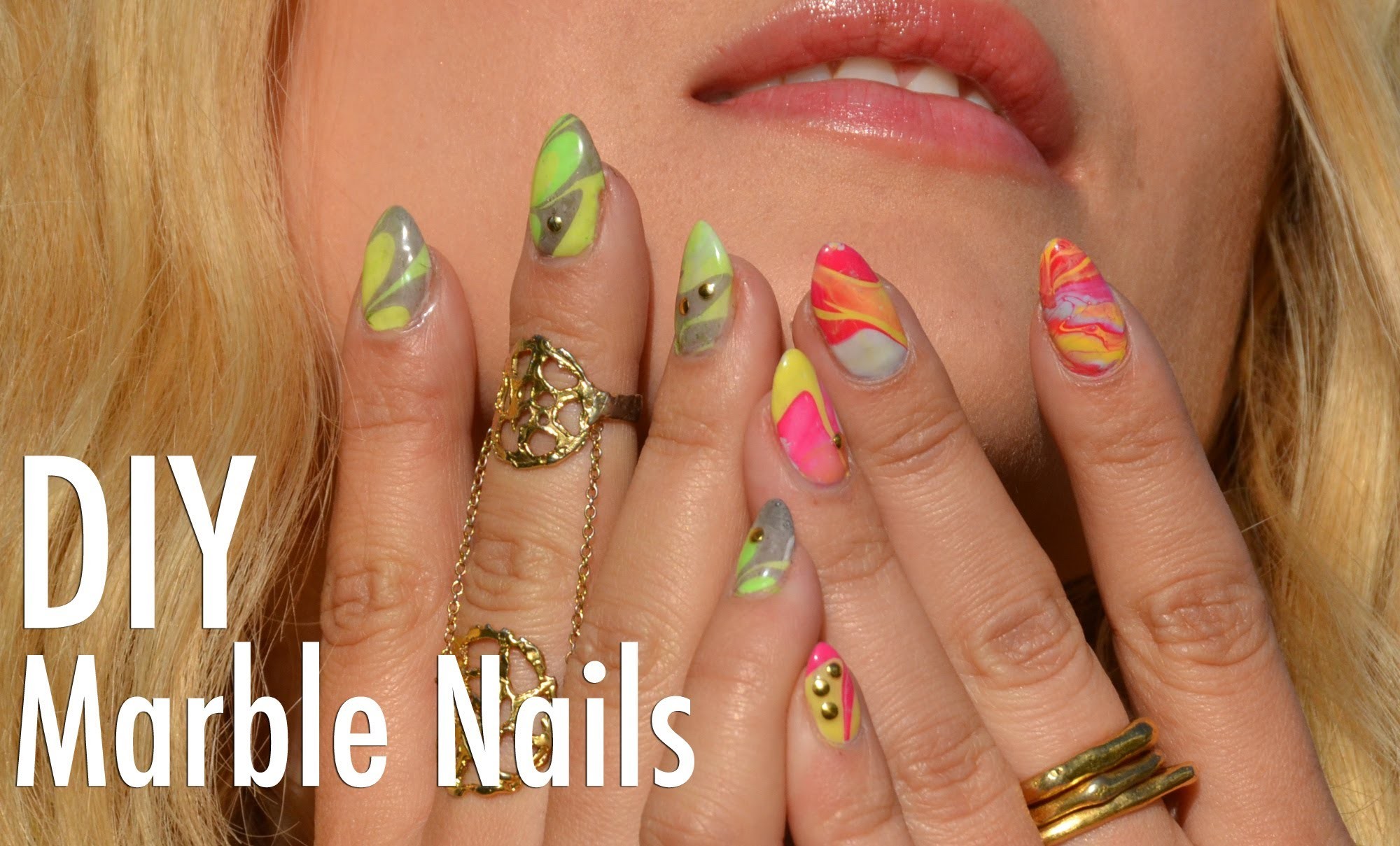 Also, you can use a gold, silver or white metallic nail polish and drop a few drops over the pastel polish to complete the marble effect.
Step Four: Add Top Coat
Once all the layers are dry and you achieve the desired look, apply a top coat over all the nails and wait for a few minutes, depending on what nail polish you using until the top coat becomes dry.
Step Five: Clean the Nail
Finally, it's time to clean the nail and get rid of any excess nail polish. Take a cotton swab and dip it in a nail polish remover and press it gently against the nail to wipe off anything else on the nail. Now you have an awesome Marble Nail Art in the comfort of your own home.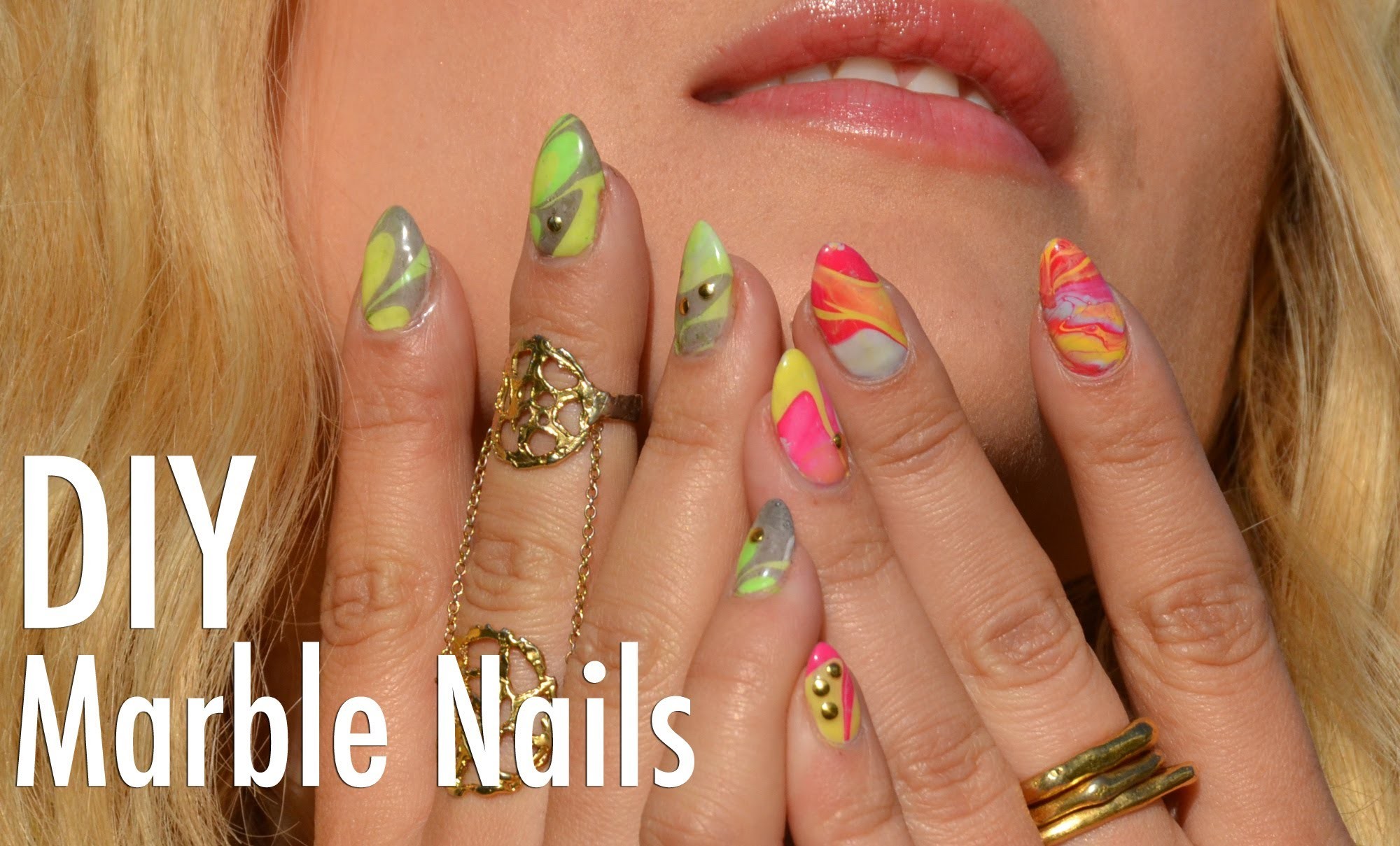 mycrafts.com