Valentine's Day is more special when it's celebrated with a style statement. For this big day, you don't need to worry about styling up from head to toe. Rather, combining a few tricks can make you stand out from the crowd. One way to do this is through nail art. You can go subtle, classic, or artistic with beautiful nail designs that are sure to make everyone turn heads. Here, we've compiled a list of 100 nail designs that will make the day that much more special.
#1 The Stiletto Point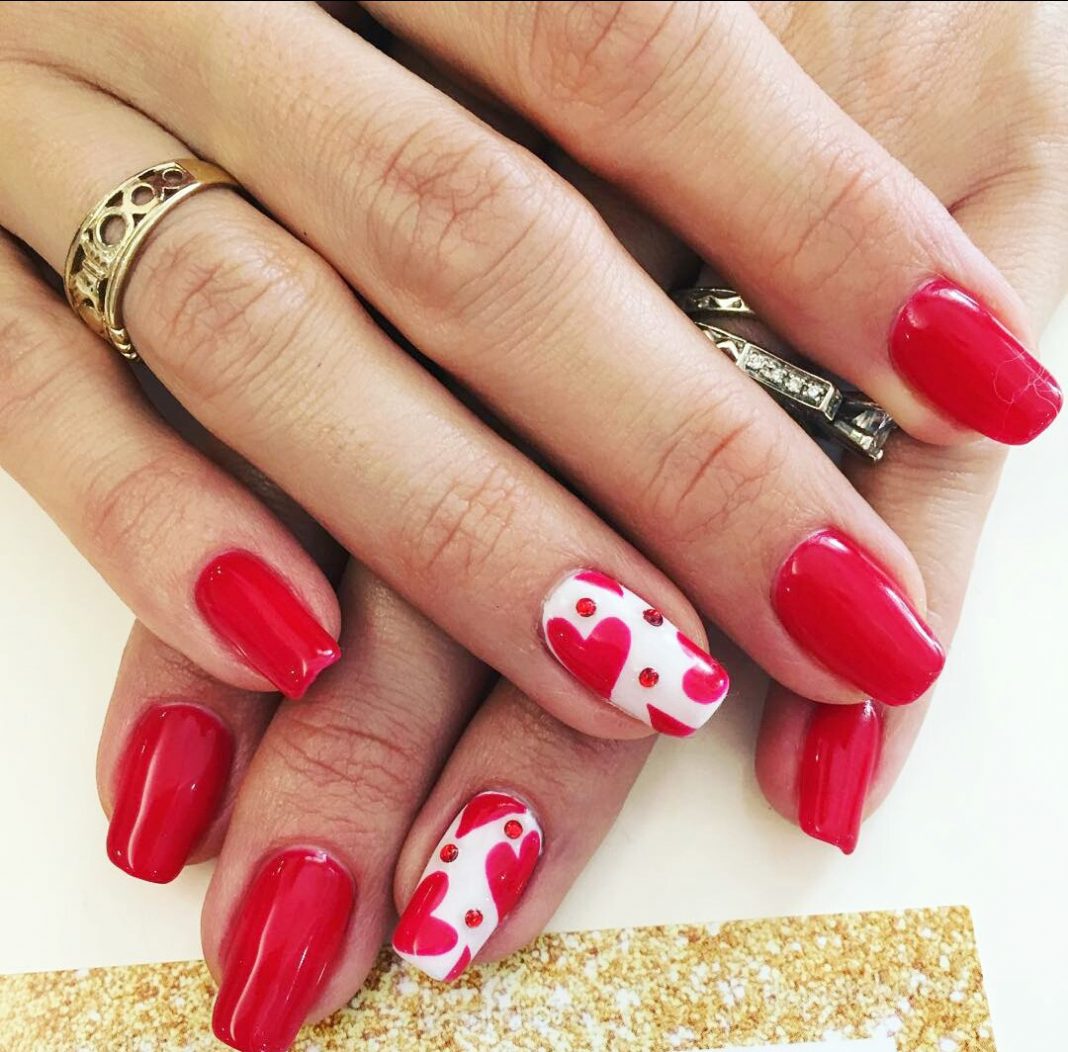 This look is super trendy, yet classy. All you need to do is paint your nail beds in a soft pearled pink shade and finish the look with a black stiletto point design on each nail. Accessorizing with silver rings is the perfect way to complete the look!
#2 Glitter French Manicure
French manicure got a modern update with glitter and rhinestones! Paint your nail in a sheer pink with a hint of shimmer and an off-white French manicure with a gold glitter tip. Simple, yet stunning!
#3 Gold Glitter Confetti
Doing anything on Valentine's Day is incomplete without a little sparkle. This look is perfect for those who want to keep the vibes sparkly. Paint the nail bed with a light white base and top it off with a gold glitter confetti. For the finished touch, add silver rhinestones!
#4 The Red Check
Nothing speaks Valentine's Day louder than a beautiful bright red shade. Make your look even more fun by adding a checker pattern with a light or medium gray color. Finish off with thin strips of gold glitter.
#5 Heart Tips
Show your love with this sparkly look. Paint the nail bed with a bright white shade and finish off with two red hearts – one on the tips of each nail. You can also add a few random hearts with a thin brush for a more amazing look.
#6 Diamonds
Diamonds are a girl's best friend – and a great way to celebrate love. This look features a pale pink shade with sparkly clear rhinestones clustered around each nail. Let the diamonds catch the light and show off your love for glamour.
#7 Valentine's Day French Manicure
Give your French manicure a twist by adding a few red hearts on each nail. Start with a tinted pink on the nail beds and then add a red-tipped French manicure with little hearts in the center. Accessorizing with thin rings is a great way to take this look to the next level.
#8 Pink Glitter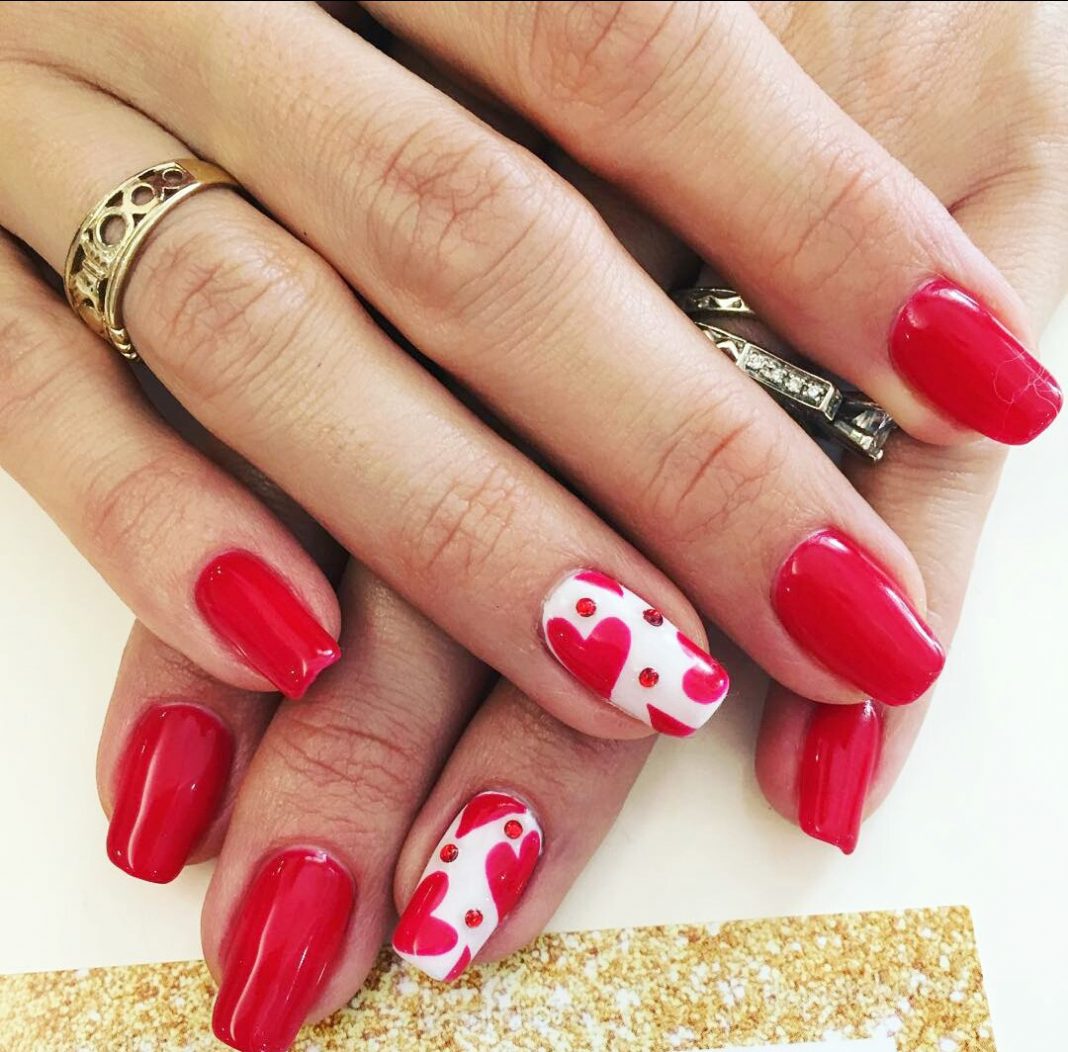 ladylife.style