With the arrival of the new year, it's time to start thinking about nail art and designs that will get you in the spirit of the holiday season and all of the fresh possibilities in the year to come. Top of the list should be some great New Year's Eve nail art designs and ideas. Whether you want something subtle and subdued or totally out of this world – there are plenty of ways to enhance your mani in anticipation of a new year.
New Years Eve Sparkle and Shine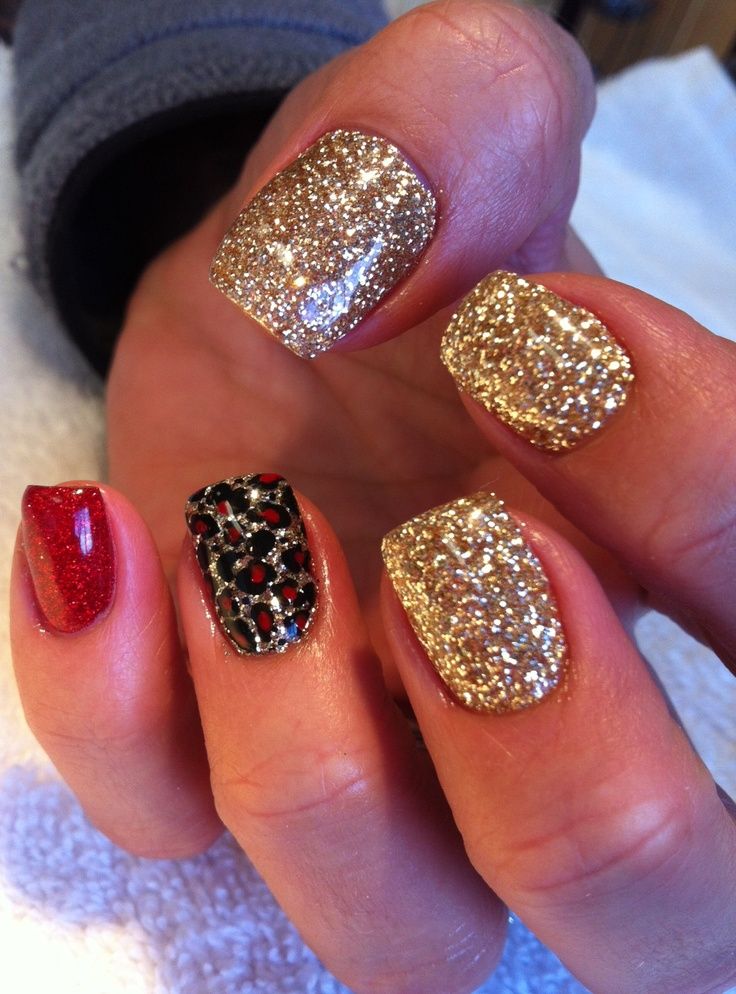 For a great New Year's look, why not go all out with some sparkle and shine? Silver and black nails with star-printed accents is a great choice this season. Black polish, with a base coat of silver and a few scattered stars, looks amazing and is surprisingly easy to create. Start with a black base coat and then, using a thin brush and metallic silver polish, lightly make little star outlines on each nail. Complete the look with a glossy top coat to set it off. Perfection!
Polka Dots With a Pop of Color
Simple and gorgeous is the way to go – especially when you're in a rush to get out of the house and into the party. Try white nail polish with a few blue accents – but to really make the design stand out, take one nail on each hand and make it "pop" with some red polka dot accents. To create the look, gather your polishes, a dotting tool and a thin brush. Start with white base coat and then with your thin brush, paint on alternating blue and white stripes. Finish off with red polka dots using the dotting tool. Again, be sure to top it all off with a glossy top coat to keep your mani looking great all night long.
Go Gold
If you're feeling a little more dressed up and glamorous, nothing can really compare to gold and glitter – especially when it comes to New Year's Eve festivities. To really get wild this year, try something like these gorgeous stiletto nails. Start with a black base coat, then paint a thin gold outline around each nail, featuring crisp details that really stand out with the black background. Finish off with some glitter nail polish on some nails to add an extra touch of sparkle and shine. Then be prepared to take on the party scene like a true star!
Fashionably Festive
Of course, festive doesn't have to mean glitter and sparkly – at least, not all the time. For a look that's a little bit more subtle and subdued yet still very fashionable, try something like this gorgeous green, black and gold design. Start with a base coat of green and use a thin brush to make some thin spiral lines, with gold and bronze accents in select areas. Add a few little snowflake details here and there with your thin brush, and you have yourself a very festive look that will have you looking great all night long and into the new year.
Go Bold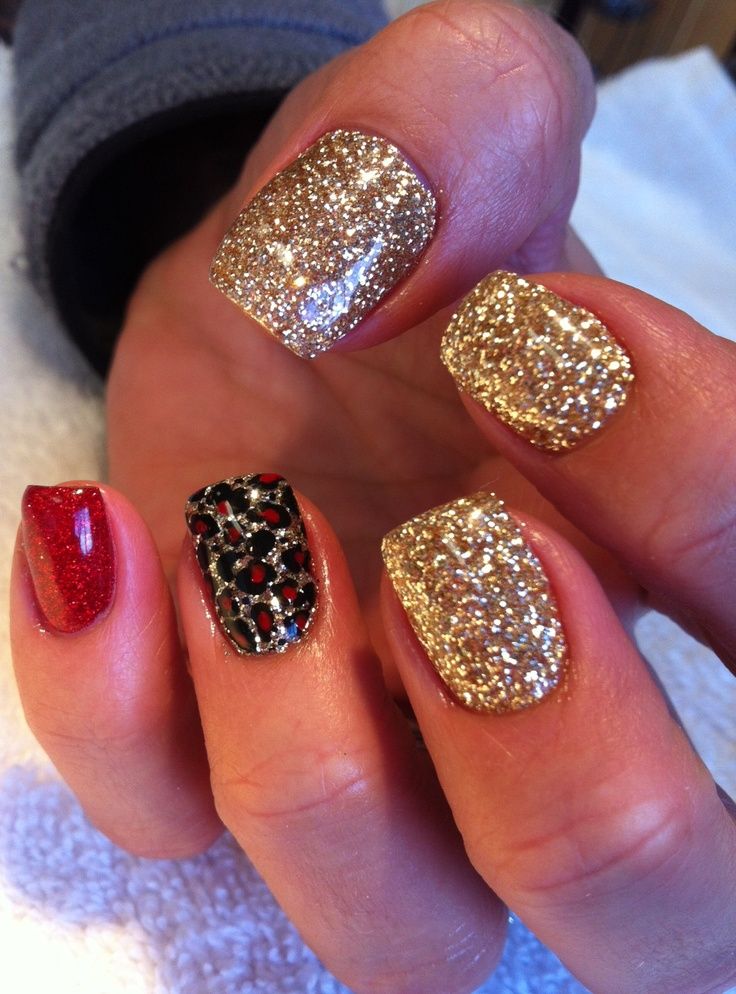 fashiontrendseeker.com