When you are planning the hairstyle of your bridal, you have so many options that it becomes almost overwhelming. From the most classic up-dos to half-up-half-down curly hair, the possibilities are countless. But there are some styles that are so beautiful and romantic you just can't go wrong with them. So look no further and take a look at these classy bridal hairstyles for inspiration.
Romantic Bridal Curly Hairstyle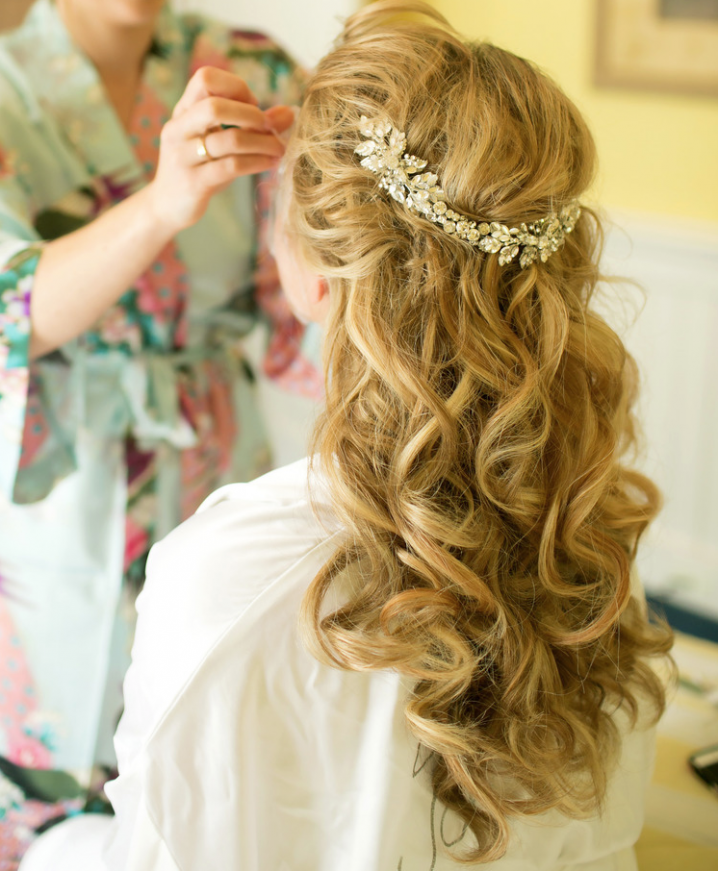 This romantic and sweet bridal hairstyle is truly an unforgettable look. It takes advantage of loose and big curls to create a gorgeous hairdo, fit for a charming bride.
Elegant Side Swept Braids
In case you lose sight of the traditional hairstyles, a side swept braid is among the most classical and elegant pick that can complete your look. Curl the ends for an extra-feminine vibe.
Romantic Rolled Chignon
A very romantic and versatile hairstyle, a rolled chignon can be the signature piece of your bridal look. You can go for a more rigid look or more complicated hairdos.
Romantic Loose Braid
A romantic loose braid combined with soft curls is perfect for the bride who likes to look natural and beautiful. Twist the locks and braid them with an accessory for the perfect touch.
Long Waves and Sparkles
If you prefer a more lively and fun look, long waves with accessories can create something unique, without giving up on the romantic vibe. Finish it off with a special sparkle, such as a hair comb or a veil.
Half-up Half-Down Braided Hairstyle
This is an all-time classic but it can also be unique. Make a braid, twist then and leave the rest of your hair down to keep it from looking too stiff. Enjoy the balance and volume of a half-up-half-down braided hairstyle.
Elegant Rolled Updo
A rolled updo is a timeless classic. Often used by brides and bridesmaids alike, it can be combined with purple, red or golden shades to add a special touch. Complete the look with flowers and an ivory veil.
Loose Curly Updo
A curly updo is soft, romantic and very elegant. Add a distinguished headpiece and a veil for a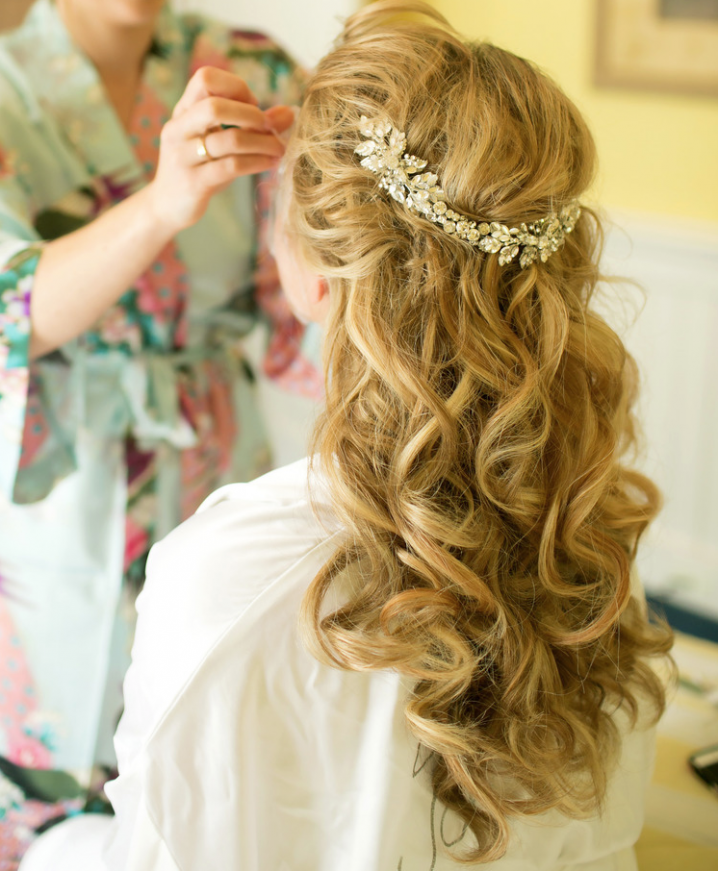 www.prettydesigns.com