If you haven't tried your hand at toenail art then why not give it a go and check out the fabulous 46 cute toenail designs below! You don't need to be a pro to create a fabulous look and these designs are simple enough that even a beauty beginner can have a go.
Design One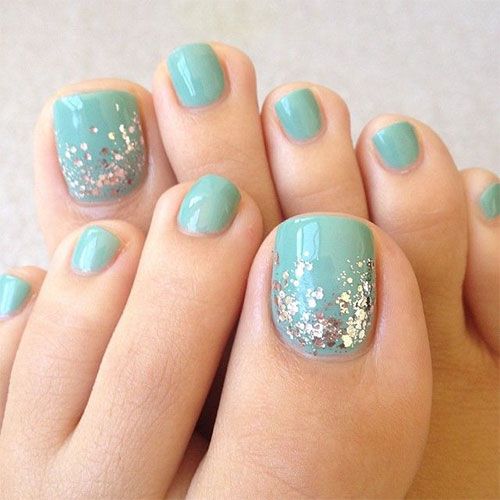 This design looks very much like a traditional mani-pedi look with a light baby blue as the base with small pink dots on top. The glittery dots are immediately eye-catching and create such a gorgeous effect.
Design Two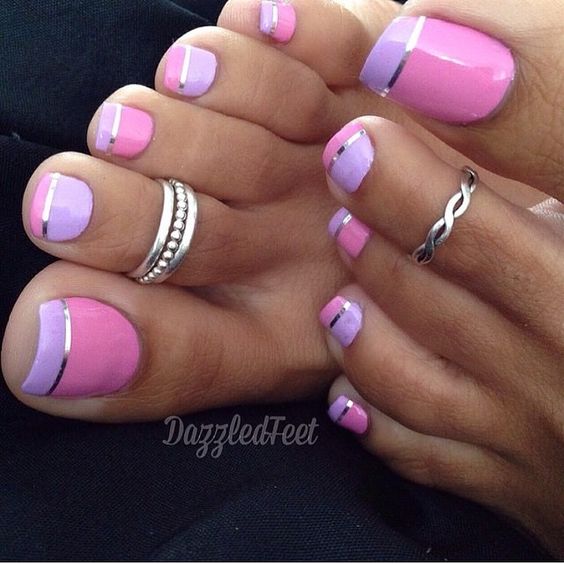 For those of us who prefer a more matted finish, this design is the perfect one. The beauty of this look is that it incorporates two of the trendiest shades in the market: purple and navy. The contrast between the two is eye-catching and super chic.
Design Three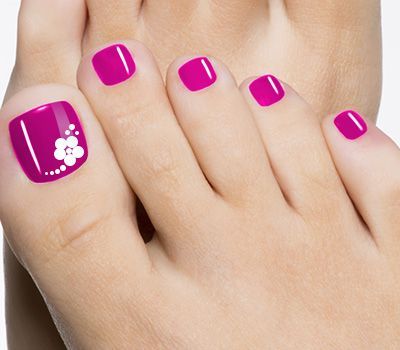 Tiny pieces of tape are used to create this intricate and oh-so-cute design. The contrast between the green and pink stands out, thus creating an effect that is modern and fashionable. Whether you wear sandals, pumps, boots or sneakers, these toes are sure to be noticed!
Design Four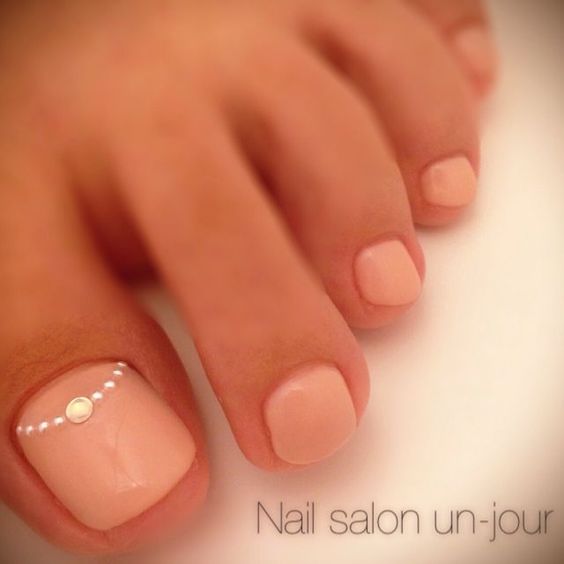 This design is super easy to do at home and looks great! Get yourself some butterfly decals and carefully apply them to your toenails. Soon enough you'll have a whimsical and fluttering design that will be the envy of everyone you know.
Design Five
If you really want to stand out, then do the opposite of what everyone else is doing. Instead of vibrant colours and intricate designs, try something subtle and minimalist. A small dot design on white nails is simple but makes a bold statement.
Design Six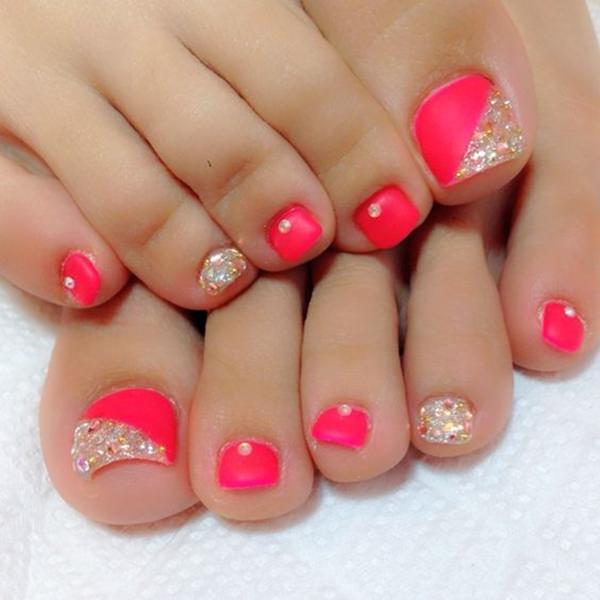 Adding glitter to your toe nails is an easy way to glam up your look instantly. Try a bright green base with a golden glitter. The effect is perfect for a night out dancing with your friends!
Design Seven
This design is great for those who love both polka dots and rainbow swirls. The blend of muted and bright shades also allow for this look to match a variety of clothing. It's also super easy to do at home as all you need are a few dotting tools and polishes.
Design Eight

www.stylesweekly.com