Valentine's Day comes around once a year and is the perfect excuse to take a break from the hustle and bustle of everyday life and get creative with your attire. Whether you are planning on going out for a romantic dinner, attending a swanky fete, or just staying in and being romantic with your loved one, nail art is a creative way to get in the Valentine's spirit. To help you look your best and show your special someone how much you care, we've rounded up 100 of the best Valentine's Day nail designs for your inspiration.
Soft Pastels Manicure
For those who are looking for a more traditional Valentine's Day manicure, this one is right up your alley. A pastel pink base coat is first painted over the nail with a delicate lightening of a pinkish purple up the center of the nail. A sweet white heart is then painted in the middle, easily making your sweetheart smile.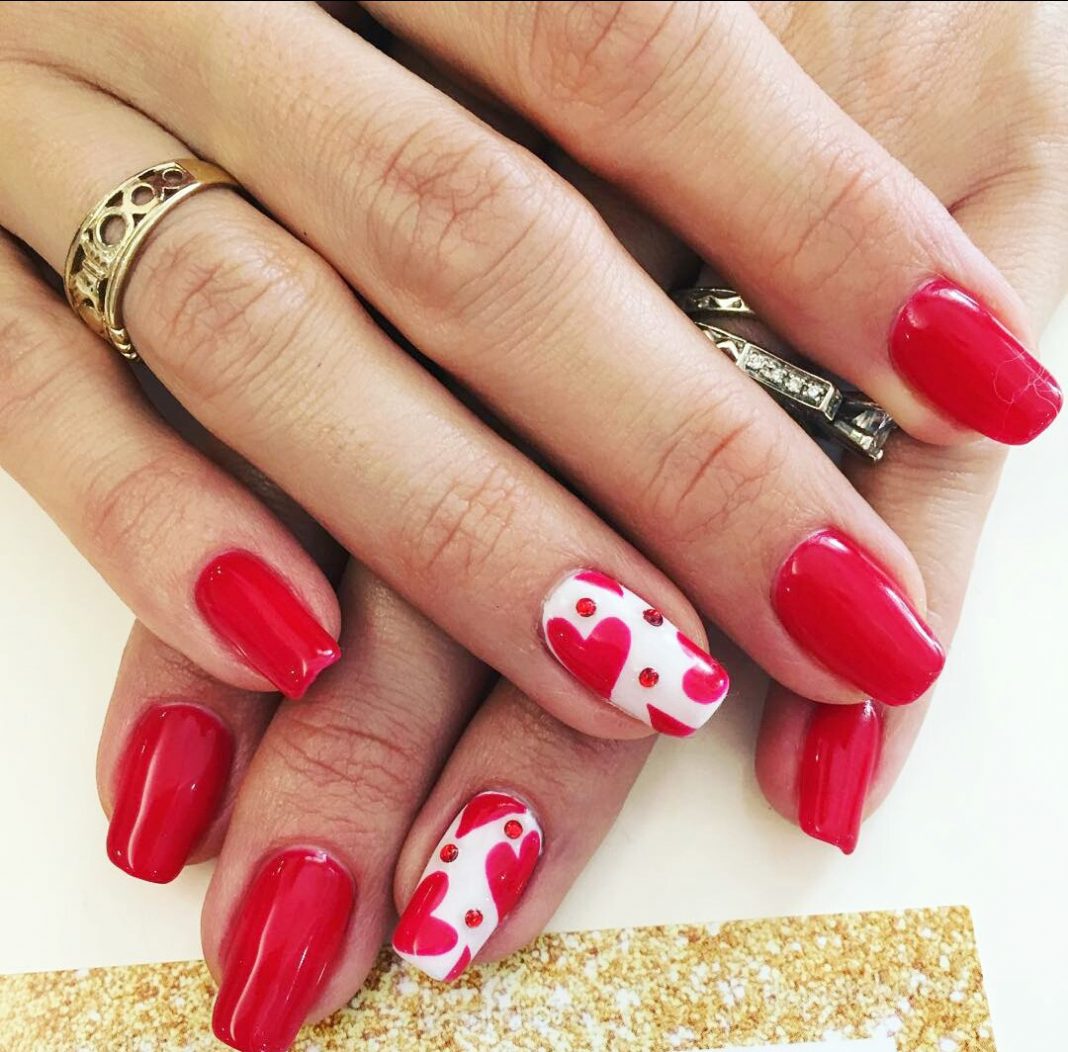 Heartbreaker Nails
If you are a more daring gal and looking to make your presence known – the Heartbreaker Nails design will certainly turn heads. A black base coat is first painted on your nails, topped off with a contrasting yellow heart-shaped tip. Add some rhinestones to the top and bottom edges and you've got yourself a memorable look sure to break some hearts!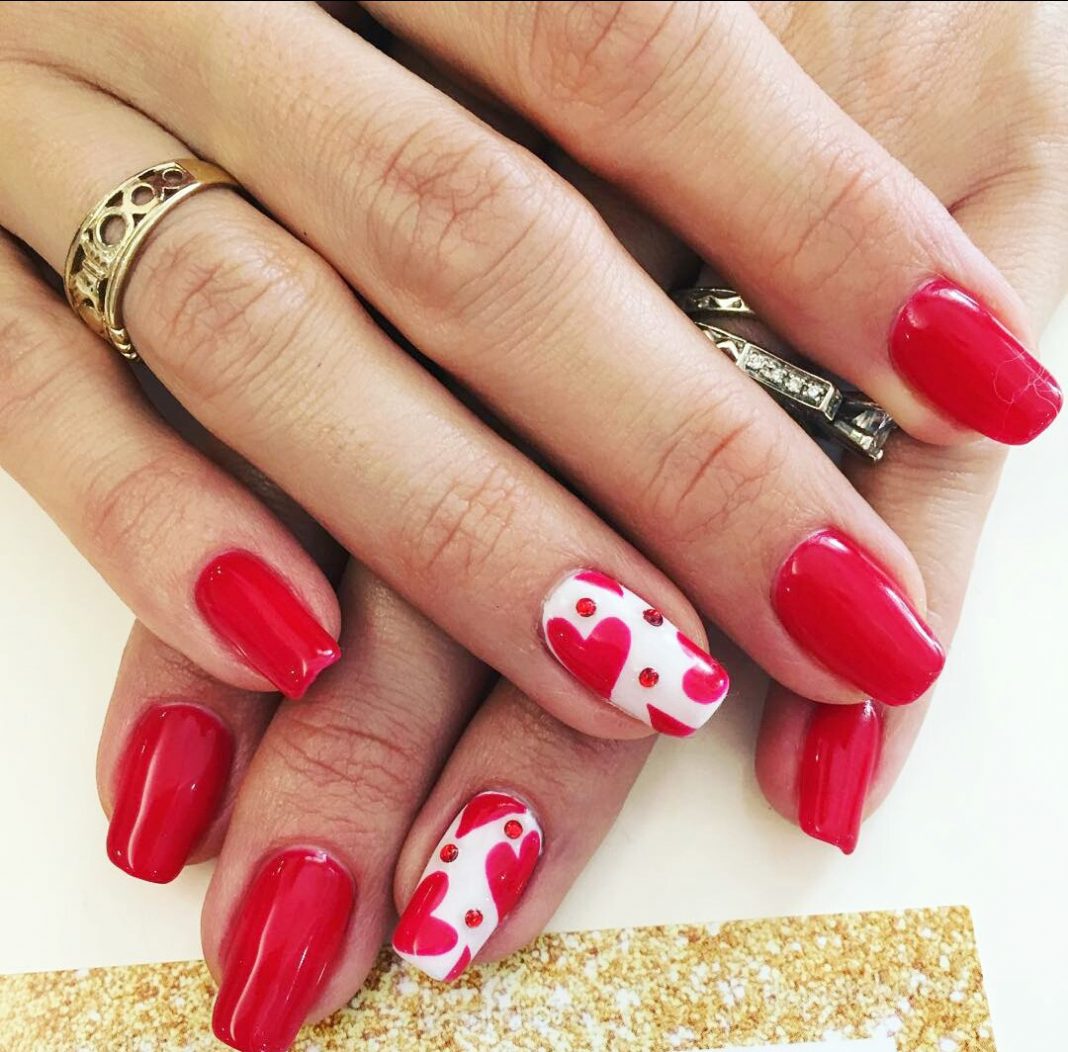 Lace Nail Art
This nail design is perfect for those who are looking for a more subtle, romantic nail design. Start by painting the base layer on the nails with a hot pink color. Then, take a small brush to create lace designs around the edges. The last step is to top off the look with a clear coat of polish to bring the design together.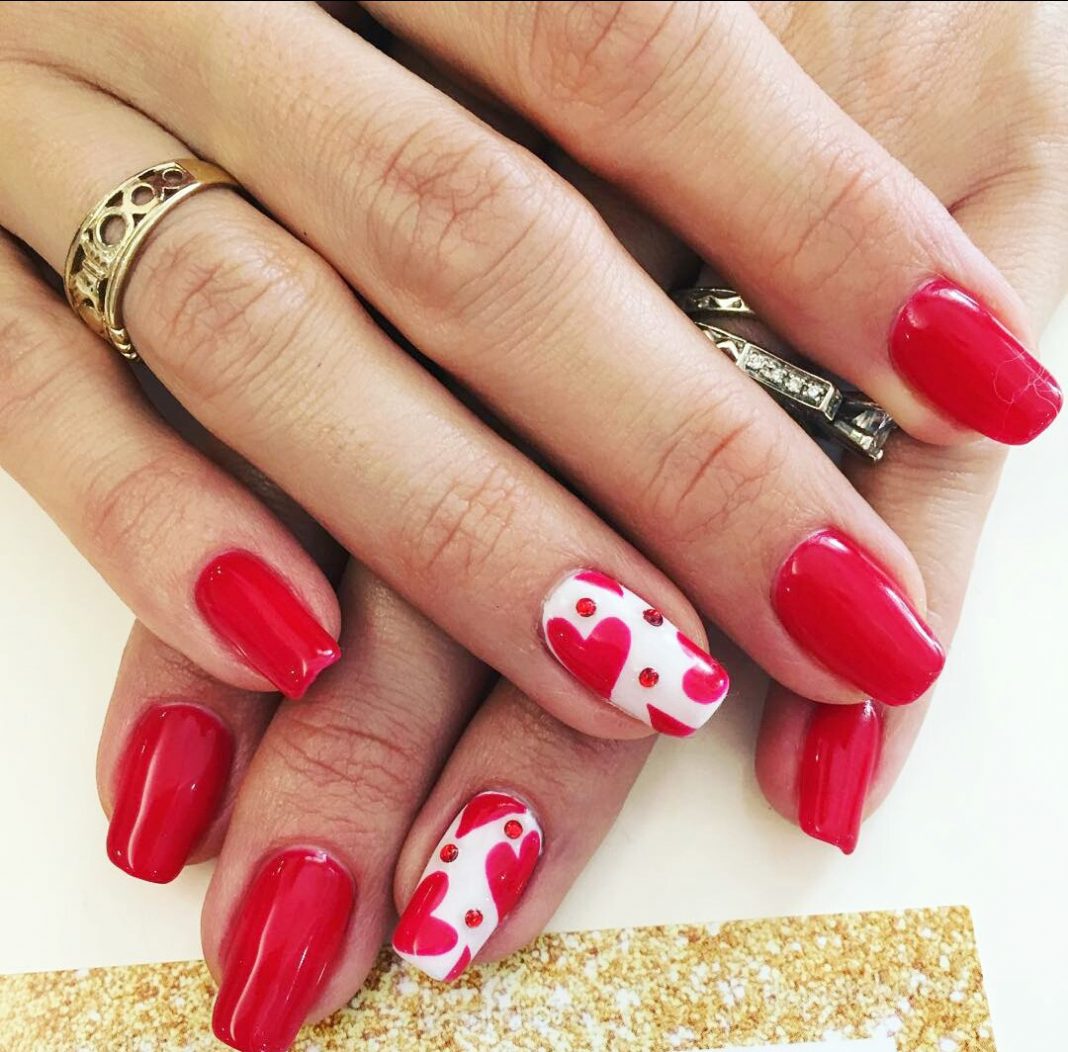 Starry Starry Night Manicure
If you are a fan of a more classic look and elegant feel, this is the manicure for you. Paint the nails a light blue base and with a contrasting shade create the stars in the night sky. Complete the look with a silver rhinestone star – garnering you a look with a classic feeling.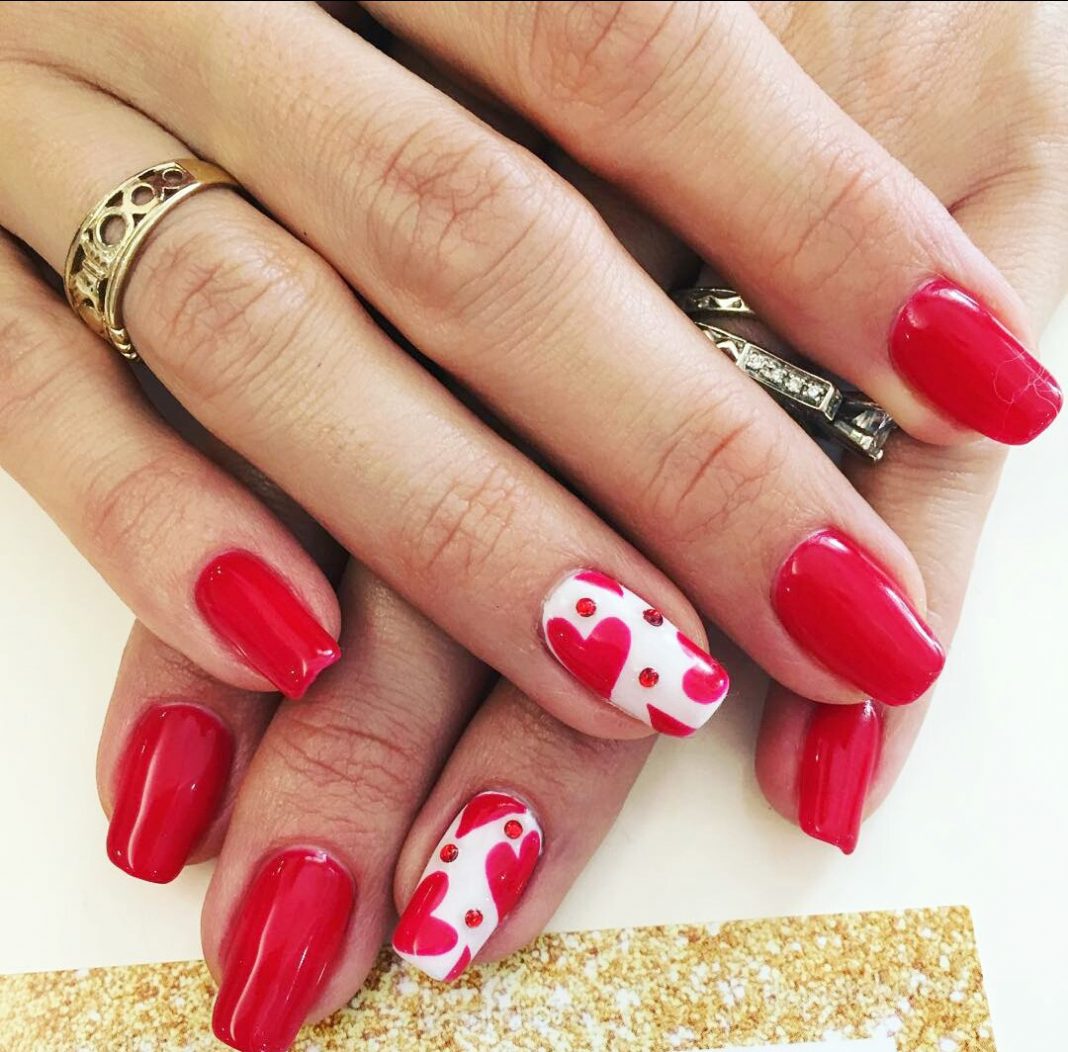 Glittery Nails
Glitter is always a good idea–especially when it comes to nail art. This look starts off with a light pink base, that is then lightly dusted with an iridescent glitter to create a glistening effect. A lasting impression is then created with a "love" stamp in white outlined with black.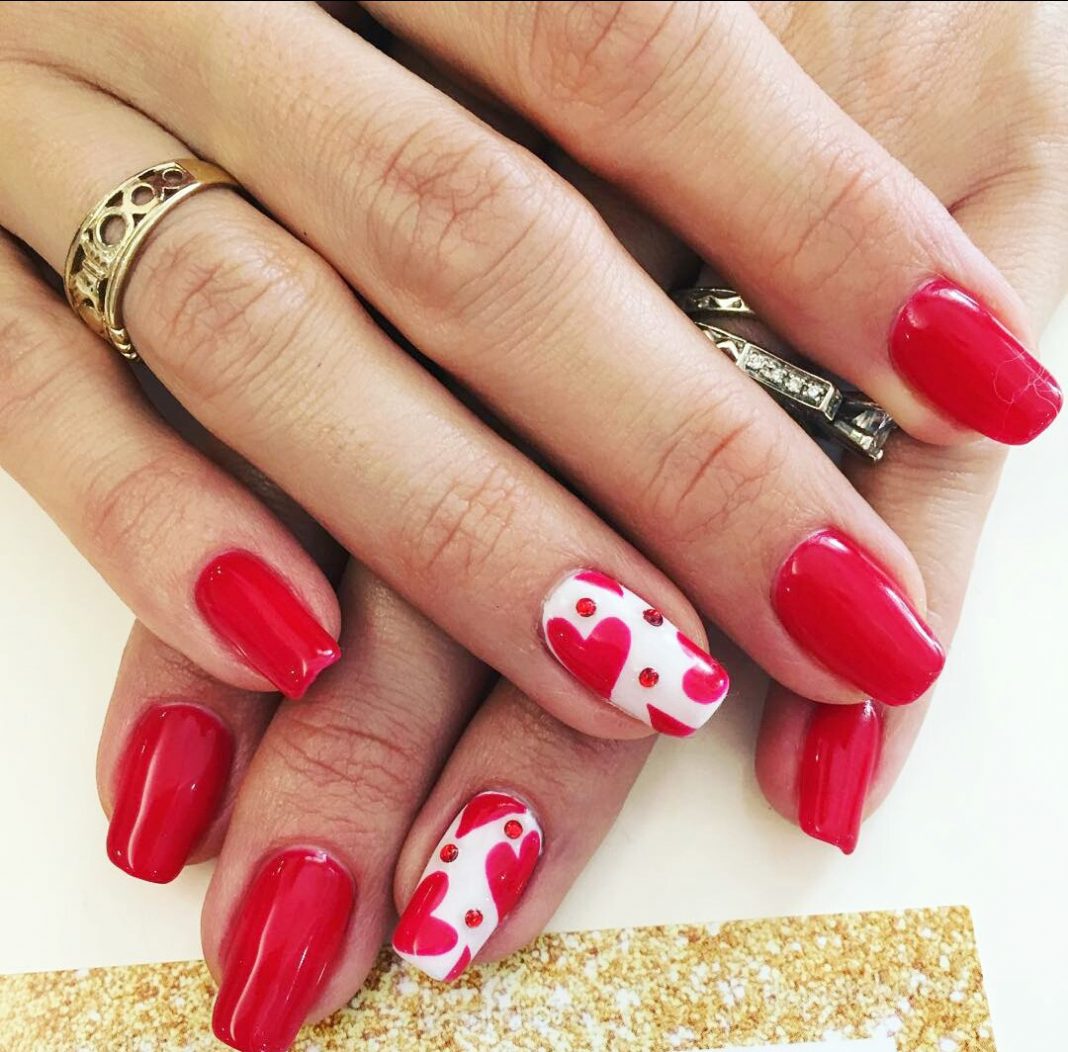 Chic Half Moon Nails
Halfmoon manicures are fresh and classic all in one. Start by coating the nails with a light grey polish and then adding a pop of color by painting a halfmoon along the edge of each nail. Let this dry and then add a few sparkles to create an unexpected, glamorous look.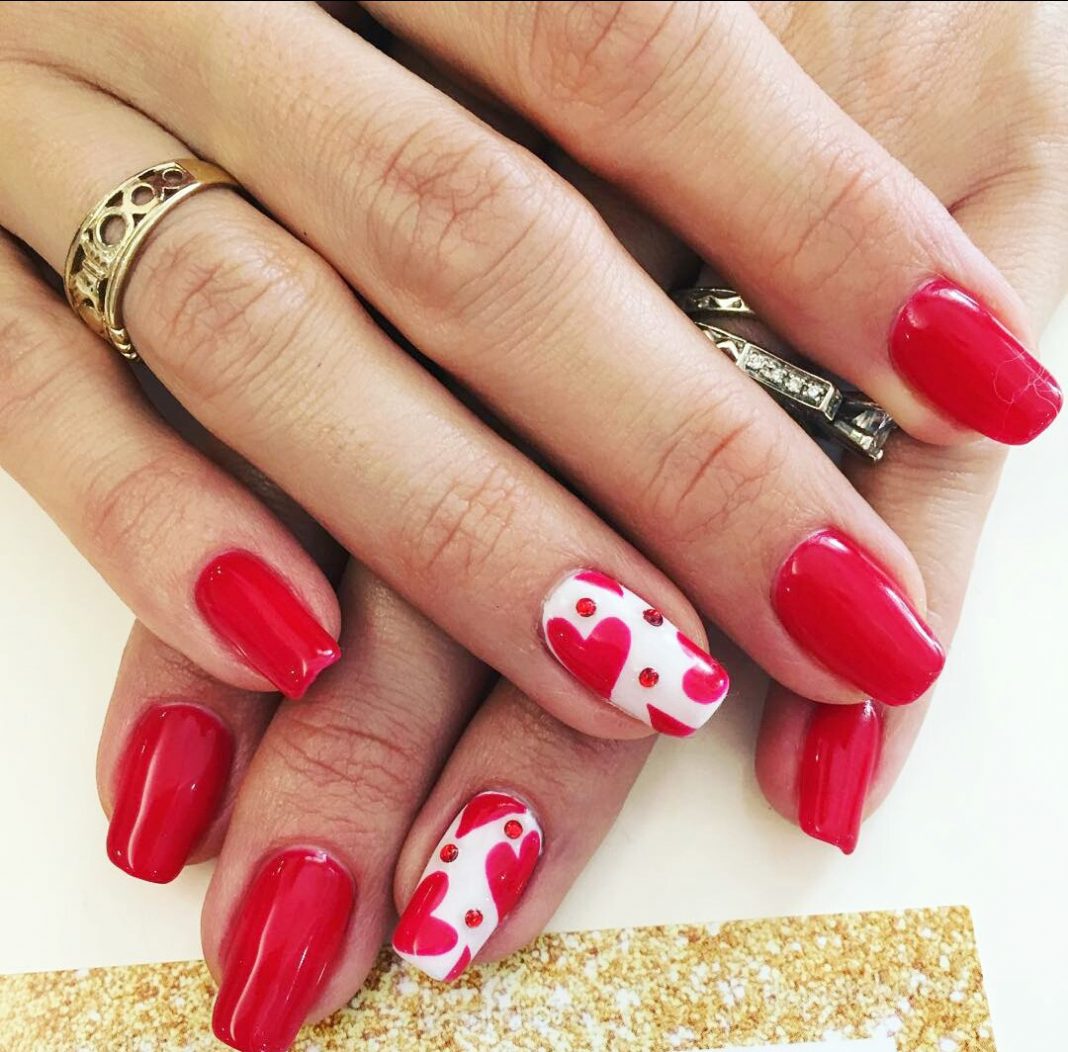 Roses Nail Art
This is a romantic, beautiful way to show your special someone how much you care this Valentine's day. To start, first choose the color of your roses and paint the base of the nails that color. Then, use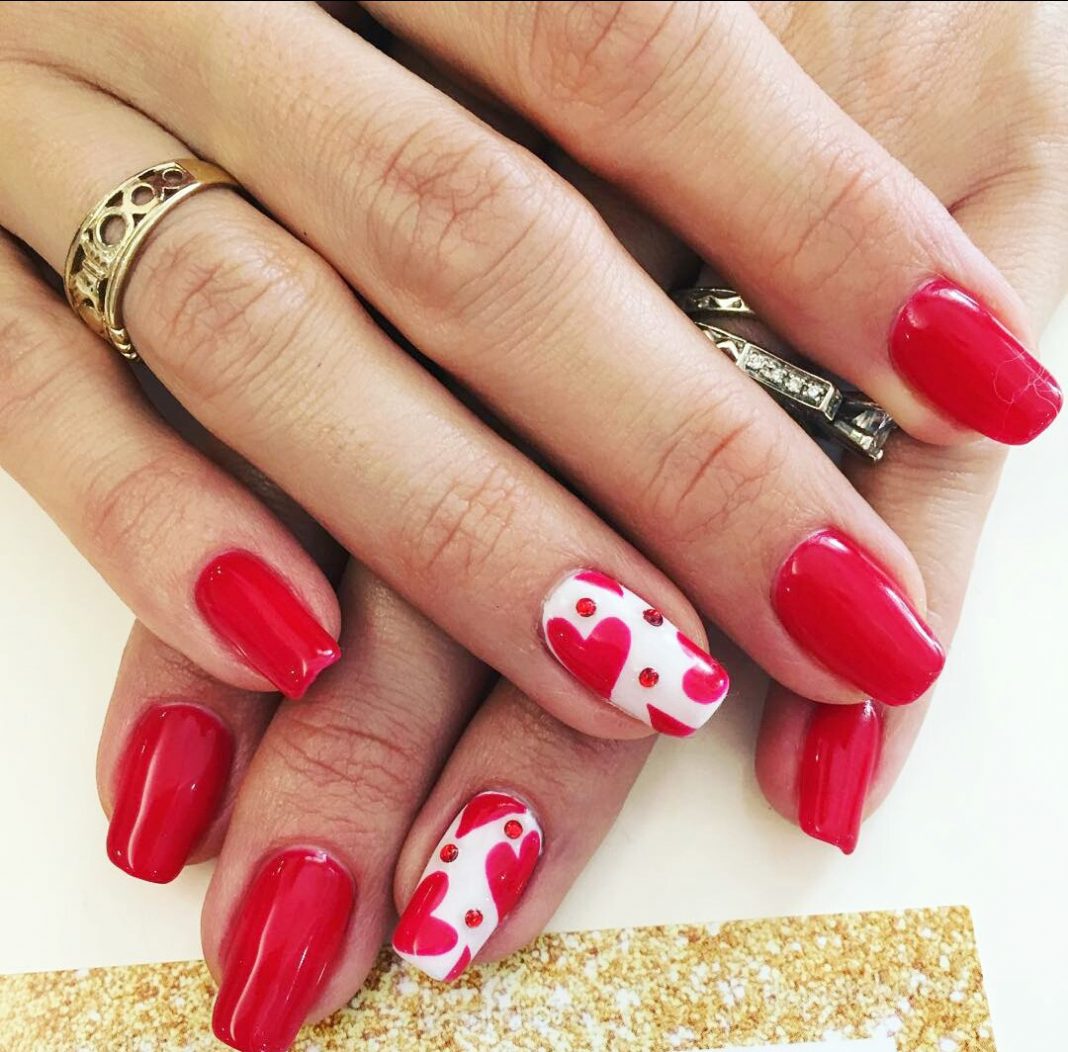 ladylife.style