Valentine's Day is approaching and we've just got the perfect thing to pep up your spirits! We've pulled up some of the most eye-catching, love-infused nail designs to make you fall in love with your hands all over again. So, take a look and get ready to go crazy with valentine nail art designs!
Lacy Nuances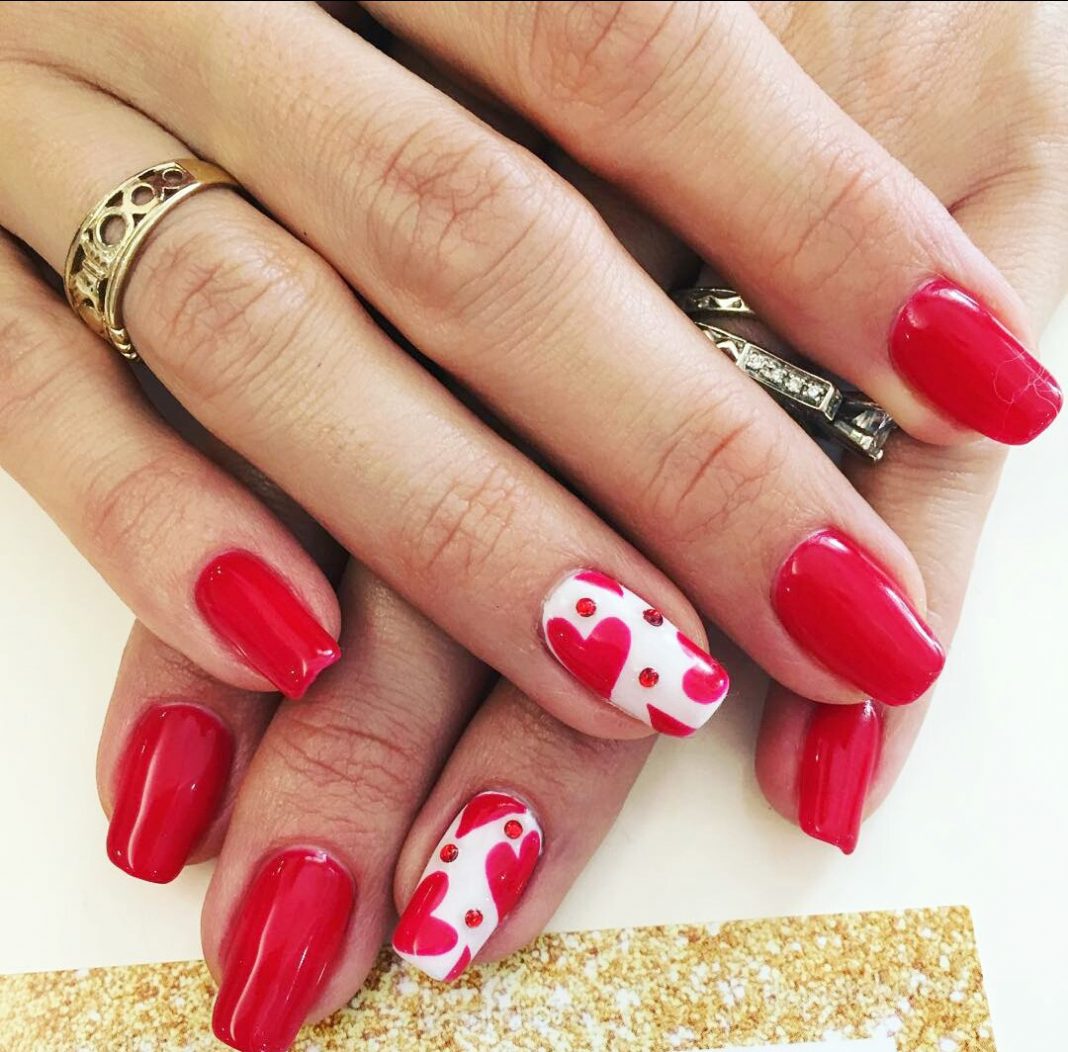 This Valentine's Day, add a touch of lace to your nails and make them look oh-so-lovely. All you need is done red or white nail polish, a tiny paintbrush and little lace patterns. After the nail polish has dried, start adding the lace designs using your tiny paintbrush. Make sure your brush strokes are very steady, small and precise. You can then finalize the look with a protective oil or transparent paint.
Heart-Shaped Accents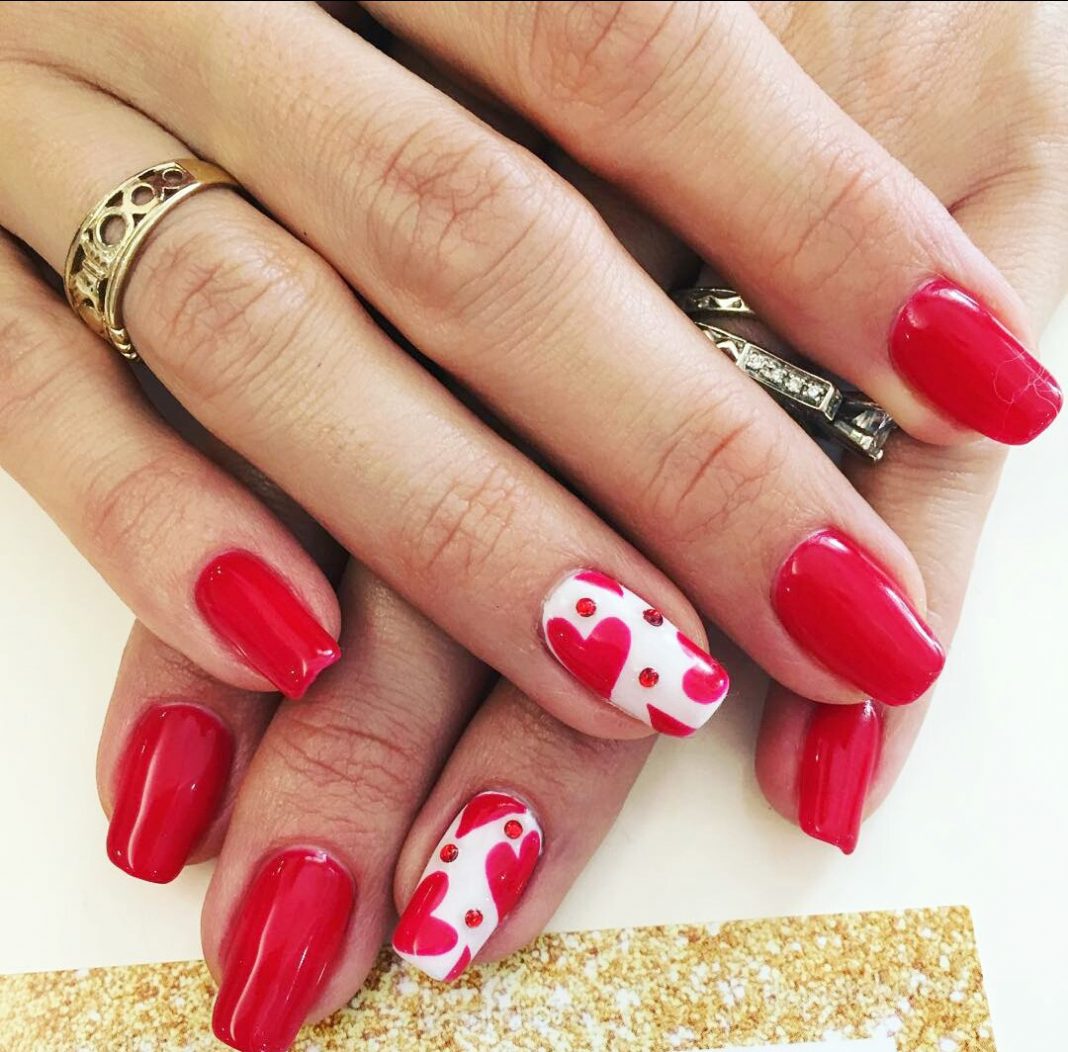 Let hearts define your nails this valentine and make them look super attractive. First, apply the basic red nail polish and then start with the heart-shaped accents. These should be done in a matte white and applied carefully with a tiny brush. The points of the heart should meet the end of the nail and should be drawn at the center of the nail. If you have steady hands you can draw it freehand else use tape to get the hearts right.
Matte & Glitter Combination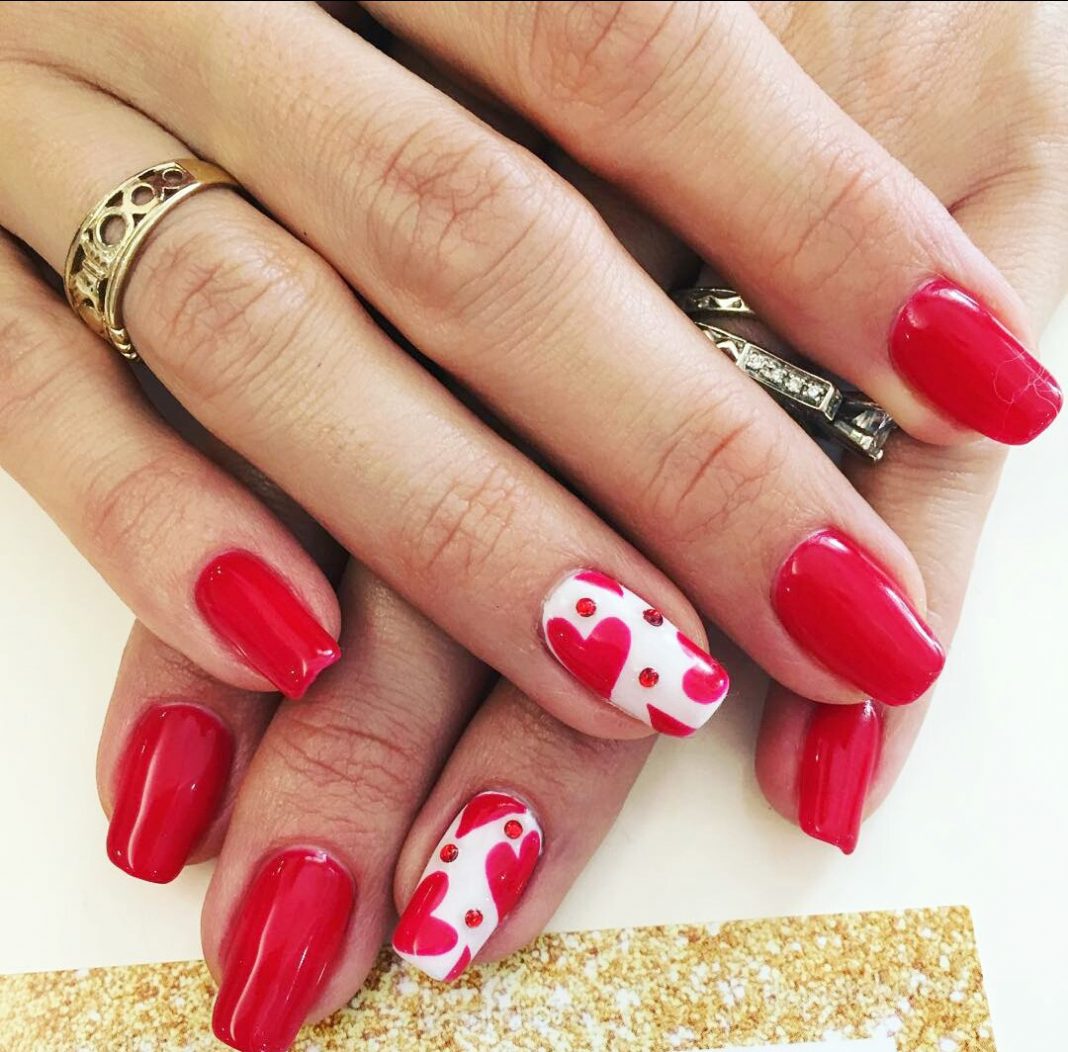 If you like your nails all extra and glammed, then you should definitely go for this red-glitter combination. First, paint your nails with a glossy red color and let it dry. Take some red glitter powder and your tiny paintbrush and start adding the glitter to the nail. For a more uniform look, you can start with the middle of the nail and move outwards. Finish off with a top coat and you'll be good to go!
Heart Polka Design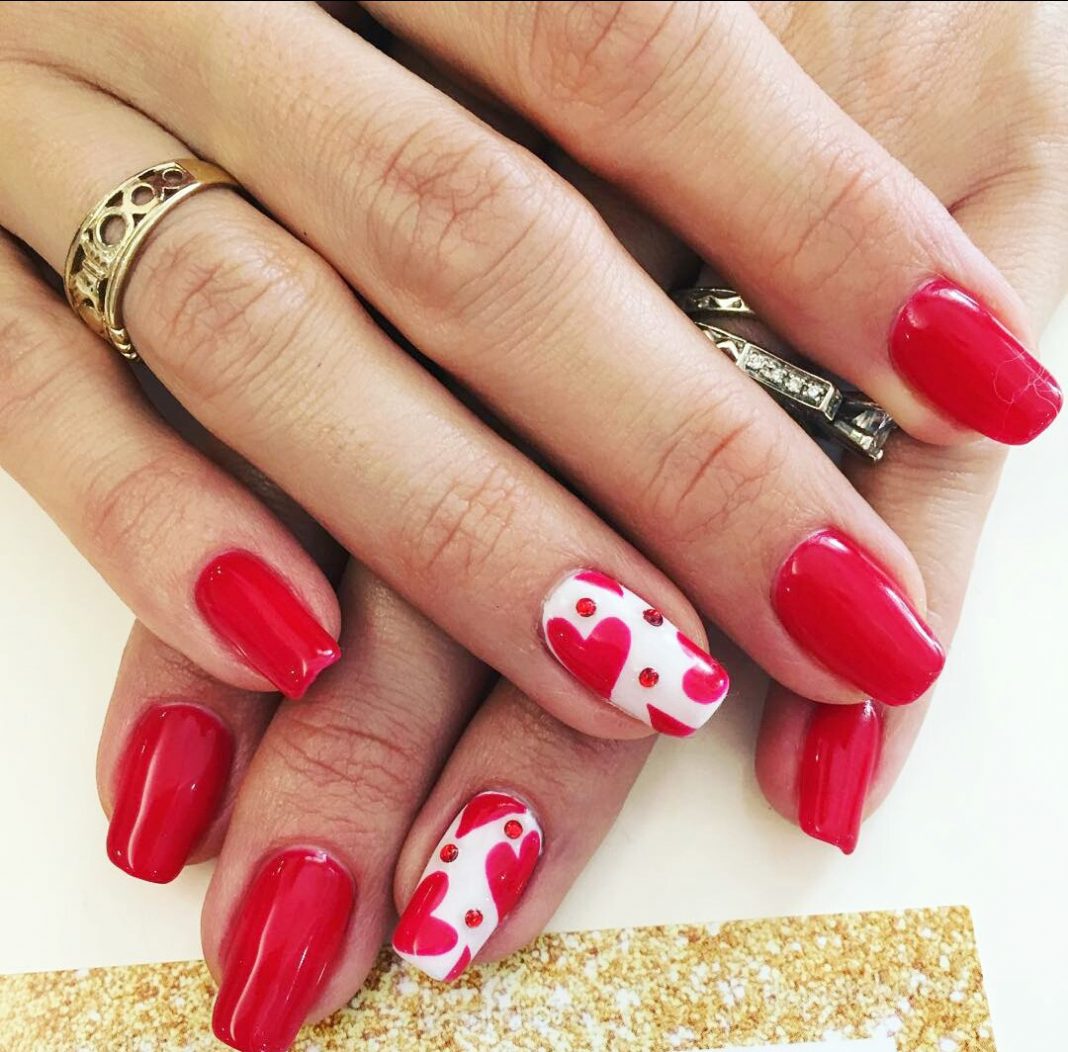 If you love keeping it super simple but elegant, this nail art is just for you. Start with a basic white nail polish and let it dry for a few minutes. Take a red nail polish and a dotting tool, and start making tiny dots at the center of your nails where the heart is supposed to come. You can make any design when it comes to the dotting, things like curvy lines, mini hearts and stars, etc. Finish the design with a protective top coat.
Zig-Zag Hearts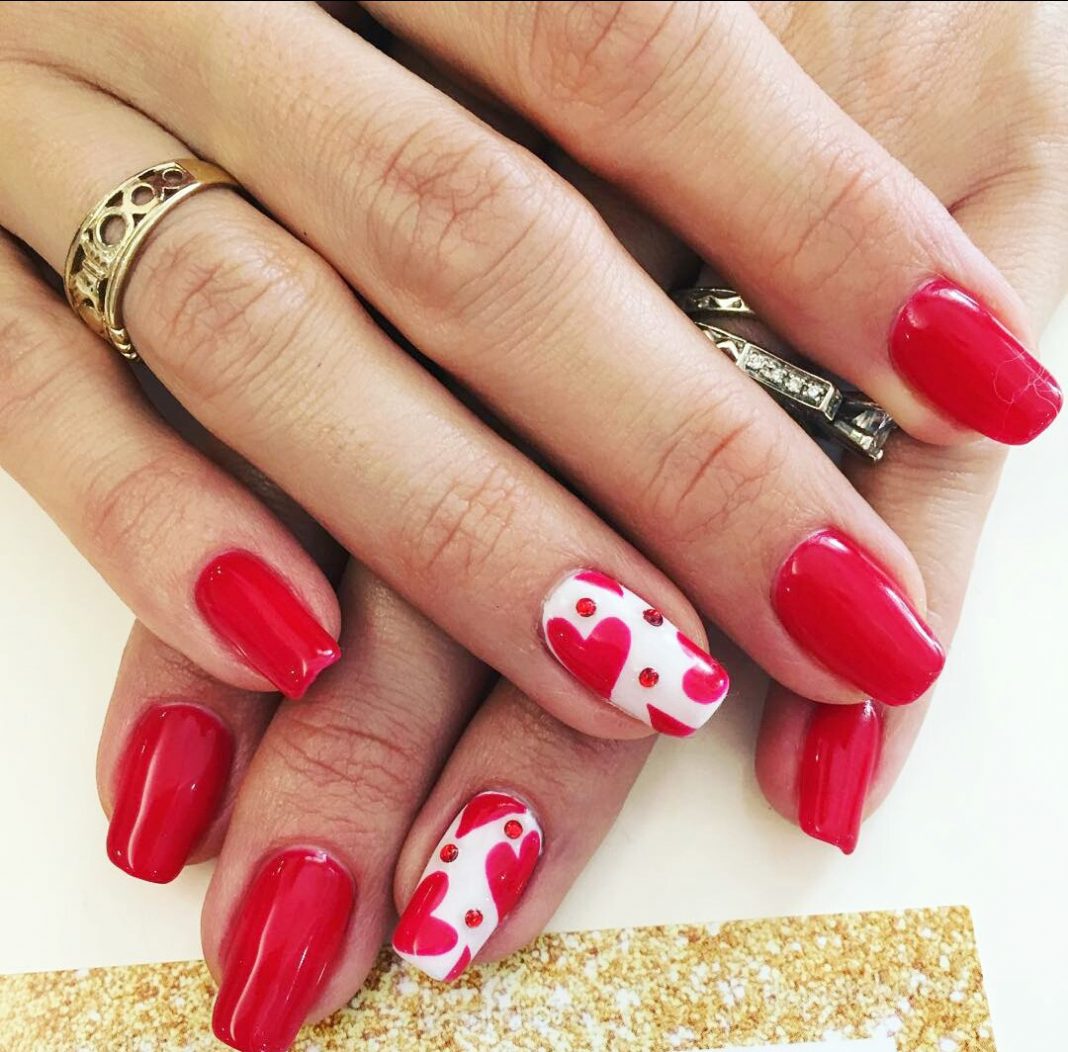 If you want to combine matte, white, and red colors, this zig-zag hearts pattern will be great. Start off with a matte white and red combo. Once the base is dried, take a thin brush and make the zig-zag pattern on the nail. When you're done with the nail, start drawing curvy hearts in the pattern. It will seem tricky but once you start it, you'll know what's what. And in the end, you can accentuate the design with a shiny top layer.
V-Day Stripes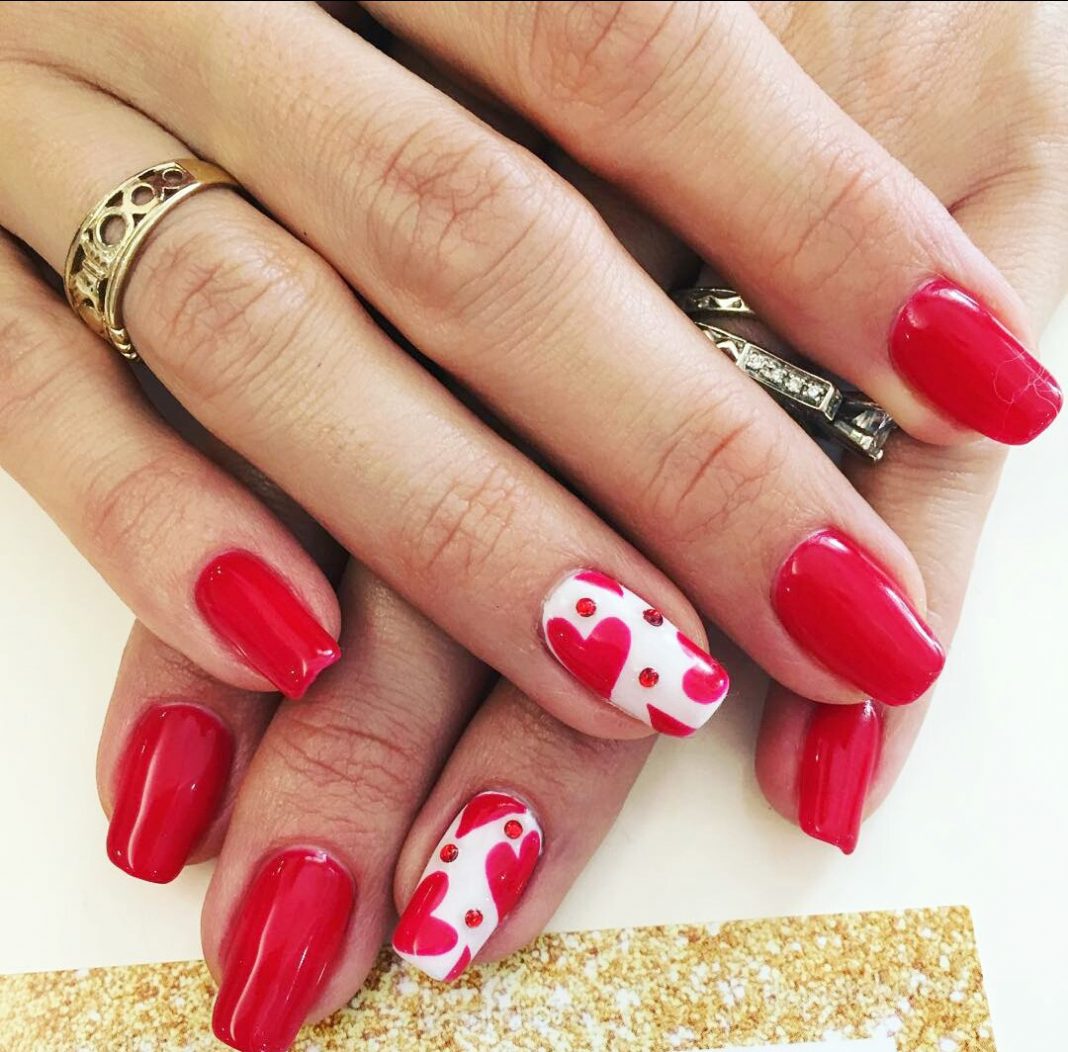 There's something refreshingly unique about red and white stripes, and if you are planning to rock in with this look, then this design will not disappoint you. Start with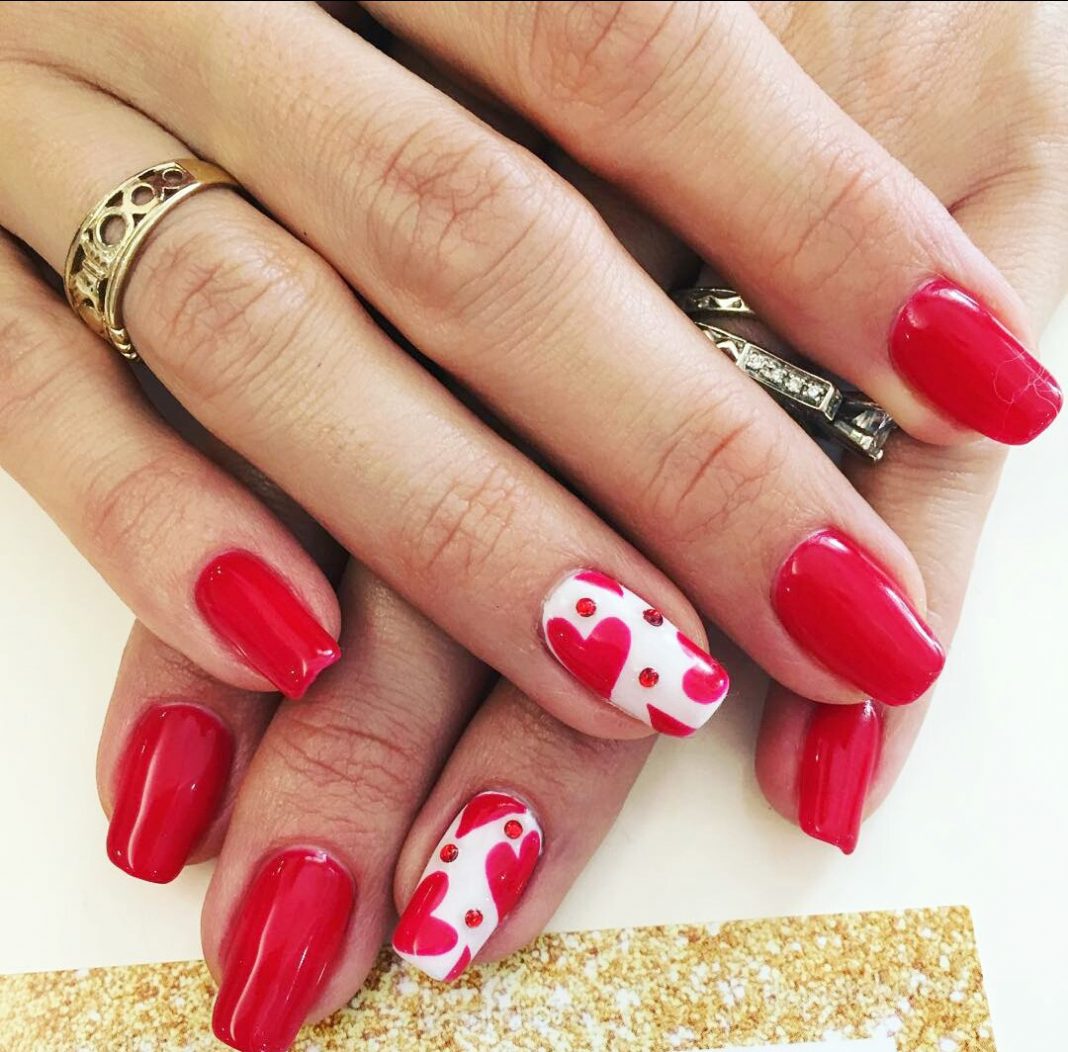 ladylife.style